AWS* Managed Services
Stable applications, optimized expenses, prompt change implementation
AWS managed services help control the AWS infrastructure and reduce its costs. A reliable AWS Select-Tier Partner, ScienceSoft can take over your AWS-based infrastructure to keep the AWS services and apps stable, expenses optimized, and changes implemented promptly.
Why Choose ScienceSoft as an AWS Managed Services Provider
An Amazon Web Services Select Tier Services Partner, getting advisory assistance directly from Amazon and entitled to provide additional AWS discounts.
An Amazon RDS Partner with technical proficiency and proven success in delivering Amazon RDS solutions.
A strong bench of AWS-certified experts, including AWS Certified Solution Architects, AWS Certified SysOps Administrators, etc.
34 years in the IT industry.
15-year experience in IT service management.
10 years in DevOps consulting.
12 years of experience in IoT consulting.
10 years in big data consulting.
Mature quality management system premised on ISO 9001 certification, quality-oriented company culture, and result-driven and motivated people.
ISO 27001-certified information security management based on well-tried practices and internal policies, modern techs and security-savvy professionals.
What Our Customers Say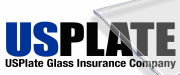 Gordon Seipold
CEO
3steps2web
ScienceSoft has been providing an excellent level of service maintaining the application's AWS infrastructure, as well as deploying and configuring new Linux-based virtual machines and AWS cloud services, such as Amazon EC2, Amazon RDS, Amazon S3, Elastic Load Balancing, Amazon ElastiCache, Amazon Route 53, and many more.

Sean Snider
COO
Upstream Works Software
We first contacted ScienceSoft because we needed senior-level expertise in .NET and DevOps, and we needed it quickly. So far, ScienceSoft's .NET developers have been assisting Upstream Works in refactoring a load testing system and bringing further automation to the load testing process. ScienceSoft's DevOps engineers helped us optimize our Amazon Web Services (AWS) infrastructure and set up a continuous software delivery process.

Oisín Curran
CEO
Odyssey Validation Compliance
We entrusted ScienceSoft with the development of our web application for AWS cloud users to gather cloud instance monitoring metrics. ScienceSoft's team provided a full cycle of software development service including business analysis, design, development, DevOps, and testing. Thanks to their solid experience in agile development, our web app was deployed in just 4 months.
Joel B. Cohen
President
USPlate Glass Insurance Company
In their review of our AWS services (Identity and Access Management (IAM), VPC Service Controls, AWS Config, CloudTrail, etc.), ScienceSoft checked the security of cloud environment configurations and our corporate data stored in the cloud and the effectiveness of our security practices in AWS. After that, we received another report with clear recommendations on how to enhance the cybersecurity of our AWS environment.
View all customer reviews
Who Our AWS Managed Services Are Designed For
Companies using AWS as IaaS and/or PaaS.
We keep the diversity of your IT components in mind and pay special attention to integrating your AWS services with on-premises ones. As a result, you achieve high customer satisfaction while keeping your bills on the point.
Software product companies
SaaS application providers using AWS.
We know that the scalability of the IT infrastructure is critical. We keep this in mind and configure the services in a way that fosters your applications' continuous evolution.
The Financial Times Includes ScienceSoft USA Corporation in the List of the Americas' Fastest-Growing Companies 2023
For the second year in a row, ScienceSoft USA Corporation ranks among 500 American companies with the highest revenue growth. This achievement is the result of our unfailing commitment to provide high-quality IT services and create best-value solutions that meet and even exceed our clients' expectations.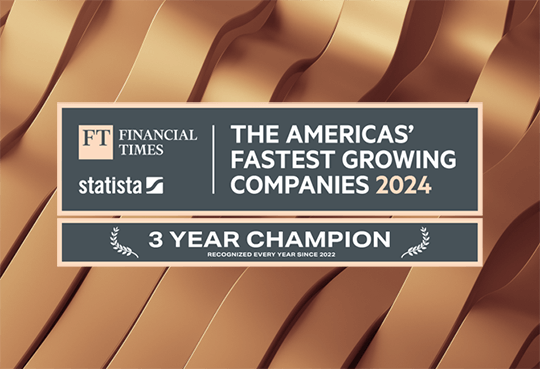 AWS Services* We Cover
ScienceSoft covers the following AWS services:
AWS Compute Services
AWS Storage
AWS Database
AWS Migration and Transfer
AWS Analytics

AWS Machine Learning
AWS Internet of Things (IoT)
AWS Networking and Content Delivery
AWS Security, Identity, and Compliance
AWS Mobile Services
AWS Management and Governance
Scope of Our AWS Managed Services
ScienceSoft offers end-to-end AWS managed services covering:
AWS administration and troubleshooting

Our certified AWS specialists apply their hands-on experience to:

Configure AWS services.
Ensure high availability of AWS services you use.
Properly configure the usage of your AWS resources.
Control data flow to and from AWS.
Regularly perform backups of the data stored in your AWS resources.
Resolve the issues resulting from improper service configurations, server overloads, and identify the root causes of the incidents with a thorough log investigation.

AWS infrastructure monitoring 24/7

With the help of such monitoring tools as Amazon CloudWatch, Zabbix, Nagios, ScienceSoft's team helps to predict and prevent issues at the early stages to avoid systems downtime, and provides you with regular detailed reports on your AWS-based IT infrastructure performance and resource utilization (e.g., CPU, memory, network utilization).

AWS usage optimization

Keeping in mind your business needs, we gather the details on your AWS infrastructure architecture design to further develop a strategy to right-size the AWS services you use, optimize your costs, and utilize available capacities more efficiently.

AWS infrastructure cybersecurity

Taking over your AWS infrastructure management, we are on the guard of its security and apply our expertise to:

Designing a secure network architecture.
Performing regular security monitoring.
Timely detecting network intrusions.
Providing security patches and updates.
Performing vulnerability scans and regular penetration testing.

AWS infrastructure compliance

We regularly check the compliance of your AWS environment with relevant data privacy and security standards and frameworks, including HIPAA, GDPR, ISO 27001, PCI DSS, NIST 800. We can provide our customers with a HIPAA Business Associate Agreement (BAA) and a GDPR Data Processing Agreement (GPA).

AWS infrastructure evolution

ScienceSoft is ready to help you plan changes and expansions you need to implement in your AWS environment. We provide our assistance to improve your IT infrastructure in close collaboration with your in-house IT infrastructure management team or with the team of another vendor (possibly – within the DevOps approach), or with our own efforts. Our experts are eager to do their best to implement the planned changes avoiding downtime, and help your development and support teams adapt to the changed AWS environment as quickly and painlessly as possible.
How Much Will It Cost?
We are flexible in pricing and offer the following pricing models:
​​Fixed monthly fee based on the IT infrastructure specifics. Good for the predictable service scope, which is discovered during the transition phase. We include the costs of one-time activities in the monthly support budget and gradually introduce all process changes to avoid large one-time expenses.
​Pay-per-use where a monthly fee is a percentage of a cloud provider's monthly bill. The percentage depends on the volume of cloud resources consumed.
Cloud services are included in the service billing if purchased through ScienceSoft. We will be pleased to provide an estimate for you.
How Our AWS Managed Services Can Help You Reach Your Goals
Featured on the prestigious Global Outsourcing 100 list – the annual listing of the top outsourcing advisors and consultants, ScienceSoft strives to bring value in every project. To help you increase the efficiency and cost-effectiveness of the AWS services you use, ScienceSoft focuses on delivering the following benefits:
Reduced AWS services costs
We ensure regular consumption monitoring to improve resource utilization.
We properly tune scaling policies for AWS to achieve optimal behavior of the services.
We select the right instance types and storage classes to suit your application workloads.
We apply our mature ITSM processes and infrastructure as code (IaC) approach to reduce AWS administration costs.
We propose changes and improvements in your AWS-based applications to save on AWS services.
Due to the consolidated billing and affordable prices governed by SLA we offer, your expenses for AWS and ScienceSoft's managed services stay within reasonable limits.
We self-manage the delivered services, and you can easily control the quality of our efforts based on KPIs and SLOs. We design a KPI system depending on our cooperation specificity.
CHECK A SAMPLE KPI SYSTEM
Costs:
Target budget for AWS services:

Budget spent
Over budget approved and spent (if any)

Target budget for ScienceSoft's services:

Budget spent
Over budget approved and spent (if any)
Your employees' time spent to handle ScienceSoft's requests
Outcomes:
Reliability (based on SLOs):

Service availability
Response time (median, 95th, 99th percentile or other agreed)
IT incidents (issues appeared in the AWS-based applications and services)

Changes (by business value and priority):

Delivered
Waiting in a backlog
Improved reliability of AWS-based applications and services
We ensure a high level of failover automation for your AWS-based applications to protect your IT infrastructure against data loss.
We are ready either to collaborate with your in-house or another vendor's team in providing monitoring of AWS services, or organize proper monitoring of your applications running on the top of AWS with our own efforts.
LEARN MORE ABOUT OUR APPROACH TO COLLABORATION
We align our efforts with the efforts of your IT team or third-party vendors to reduce significantly IT management efforts on your side. Here is a sample of an effective collaboration approach, which can be adjusted to your specific needs:
Reliable evolution of AWS-based applications with reasonable costs
To achieve prompt and smooth implementation of changes within your AWS-based IT infrastructure, we apply our DevOps expertise, i.e. implement CI/CD pipeline, apply IaC approach, automate infrastructure configuration process, etc.
LEARN HOW WE DELIVER OUR AWS MANAGED SERVICES IN DETAIL
Step 1. Responsibility transition
We analyze your current IT situation considering your infrastructure architecture, AWS configurations, etc.
We interview your business and technical stakeholders to get information on the services subscribed, process descriptions, etc.
We prepare an SLA and agree on KPIs and SLOs (whether proposed by us or provided by you).
We take responsibility for managing your AWS-based applications and services.
Step 2. Service delivery
We provide AWS managed services described above.
We regularly analyze our results to check the quality of our AWS managed services and provide you with detailed reports (weekly and/or monthly) to ensure total transparency over our activities.
Step 3. Improvements
To regularly improve and optimize your AWS-based IT environment performance and reliability, we provide proposals on possible process improvements quarterly.
Unlock New Business Opportunities with AWS, Just Like Our Customers Did
*AWS, Amazon Web Services and other AWS Marks are trademarks of Amazon.com, Inc. or its affiliates in the United States and/or other countries.
All about Amazon Web Services
<![endif]-->