Download the new generation of QLean for QRadar: easy to install and simple to use!
What For?
To avoid complex and costly maintenance (frees up about 250 hours or $ 25,000 a year per average deployment).
To prevent inferior data quality.
To sustain reliable performance.
To investigate security threats & top offenses.
QLean for QRadar Demo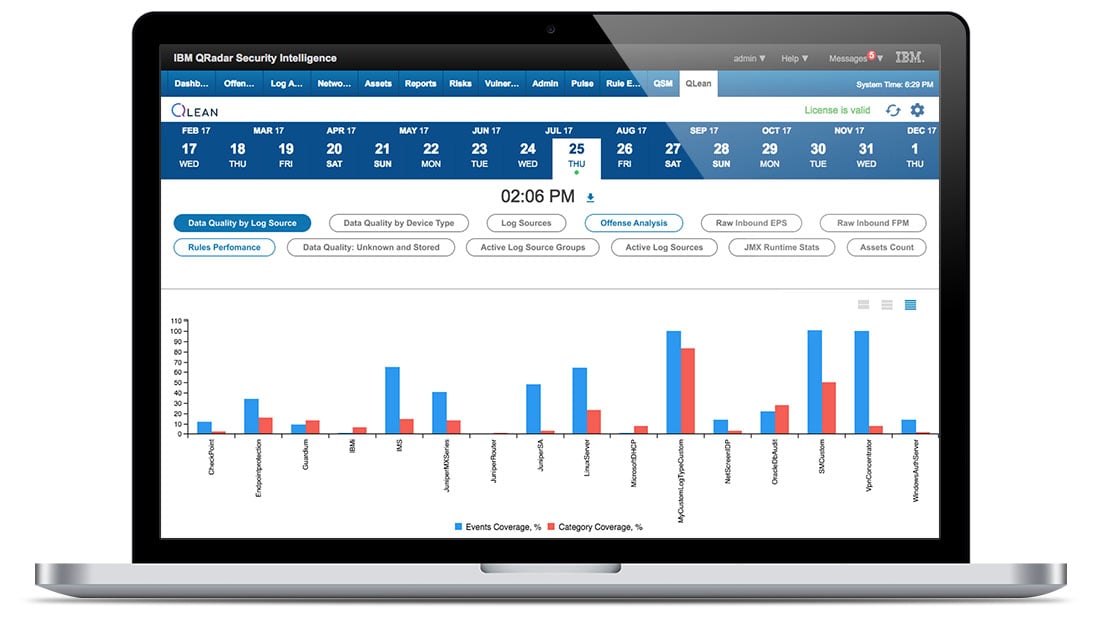 Key Features
QLean (aka Health Check Framework for QRadar) provides security administrators with over 50 performance and behavioral metrics, as well as includes 25 health markers for quick assessment of the solution's functioning. The tool ensures a comprehensive view of an organization's SIEM system by letting security specialists detect operational deviations along with data losses, and helping to troubleshoot them promptly.
Get the Most Value from Your QRadar Deployment
More than 15 years of our SIEM consulting experience showed that poor performance, low data quality along with complex and costly maintenance are the major factors that prevent companies from getting the most value from their QRadar deployments. It means that even with a SIEM solution in place, organizations often overlook critical security events occurring within their networks and still make considerable investments to support the system's operability.
QLean was created to keep security administrators alerted to the system's configuration and performance issues, and let businesses overcome the most frequent drawbacks hindering their SIEM effectiveness.
QLean at IBM Security App Exchange
QLean is officially available at IBM Security App Exchange. Please, follow the link to download it now.
Need More Information?
You are welcome to download the white paper about QLean for IBM Security QRadar SIEM and get additional information on the tool's functionality and advantages along with the snapshots of the tool's dashboards and reports.
To get a detailed overview of the solution, please follow this link.
Contact Our SIEM Team
Feel free to address your questions on QLean to our SIEM consultants who will provide a free consultation, explain the capabilities and organize a live demo to demonstrate the solution in action.