August 1, 2019: ScienceSoft releases the new QLean version 1.3.4.
It's official: ScienceSoft has just released the new QLean version 1.3.4! QLean enables the most advanced QRadar performance assessment, optimizes EPS utilization and data quality, and makes it easy to investigate security threats & offenses.
A product of multiple man-years of ScienceSoft's SIEM development expertise, QLean 1.3.4 is fully validated and available on IBM App Exchange.
By making very complex things very simple, QLean makes QRadar maintenance easy and transparent, and frees up to 30% of admin time per year. Its unique functionality and metrics include Data Quality, Raw EPS and FPI, Rules Performance, SOC KPIs, Fine Tuning, etc.
QLEAN 1.3.4: WHAT'S NEW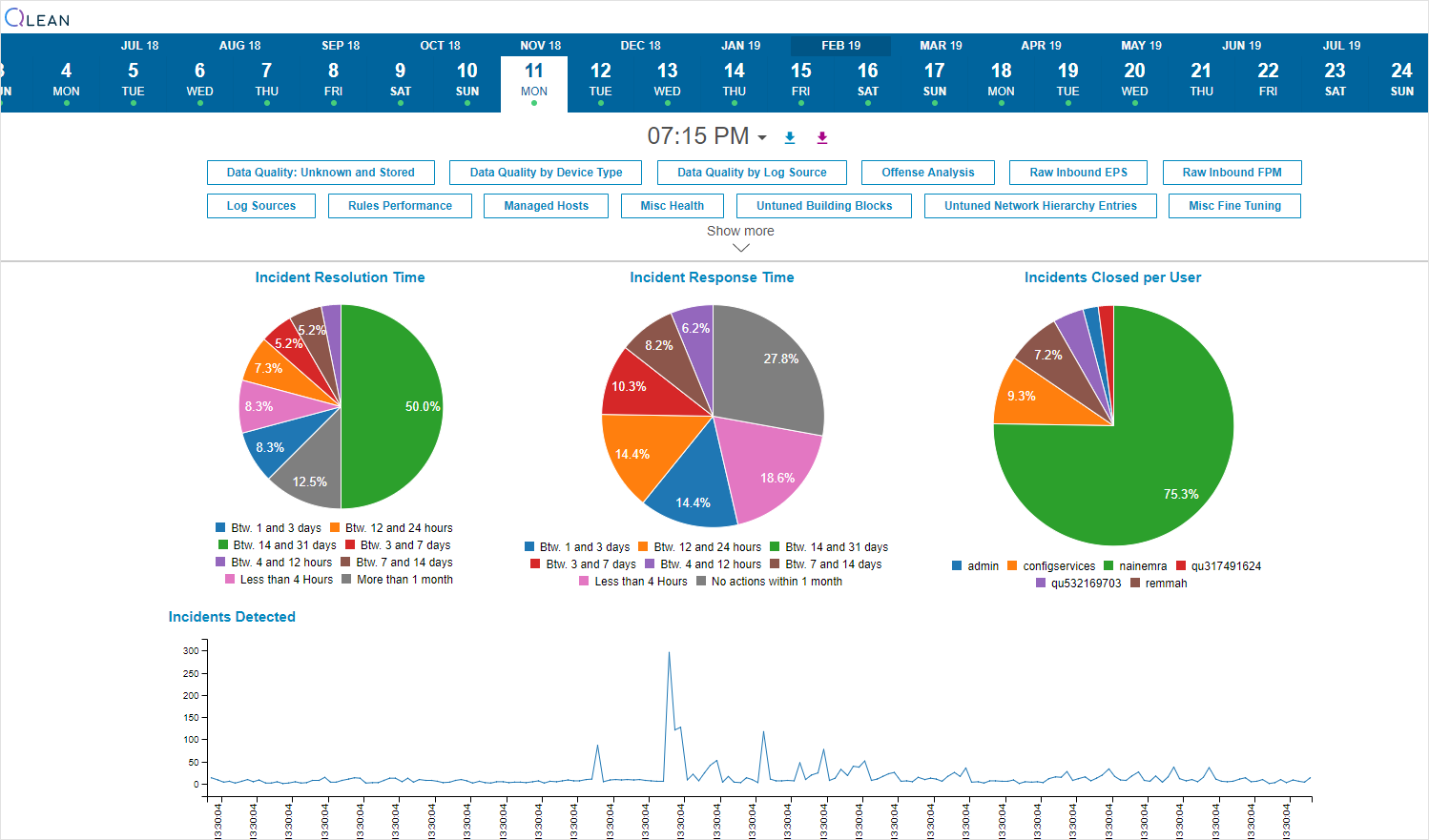 If you are interested in trying out a full featured enterprise QLean license and need help with your QRadar QLean deployment, please email us at: qlean@scnsoft.com.
LEARN MORE:
OTHER SOLUTIONS CREATED BY SCIENCESOFT:
QRadar Session Manager (QSM)

Designed to manage user sessions and investigate security events using session information, even when no user account information is available in a log message.

WinCollect Deploy Assistant

Console utility created to automate unattended deployment and configuration of IBM WinCollect Agent on the MS Windows systems (unmanaged mode).

MS Exchange Integration (Audit)

Aimed to forward Admin Audit and Mailbox Audit log entries to QRadar via syslog. No need to buy overpriced third-party solutions.

Log Sources Management

Set of tools designed to automate event source management, i.e. event source creation, modification, and removal. Particularly valuable when thousands of changes need to be made in event source configurations.

And more…
Want to keep promptly informed about the latest QLean news? We'll be happy to regularly provide you with the up-to-date information.
---
DISCLAIMER: Covering the latest QLean for IBM QRadar news, announcements for important updates and changes, troubleshooting and learning content for IBM QRadar administrators and users. From time to time, this newsletter may contain technical inaccuracies or typographical errors, and we do not warrant the accuracy of any posted information. Please confirm you are using the most up-to-date version of this newsletter, and confirm the accuracy and completeness of information before using it to make decisions relating to services, products, or other matters described in this newsletter.