Network Management Services
We Make Your Networks Stable and Safe
In ITSM since 2008, ScienceSoft is ready to ensure high performance, security, and uninterrupted availability of your IT network, reduce network management expenses, and increase user satisfaction.
Managed network services allow organizations to reduce network downtime up to 10 times and enhance infrastructure security by outsourcing network monitoring, management, and support to a professional third-party vendor.
Applying 15 years of experience in IT service management, ScienceSoft's teams will identify and resolve your network issues, smoothly introduce any necessary improvements, and ultimately increase user satisfaction by 20–40%.
Network Components We Handle
ScienceSoft's network support engineers can confidently handle any network or IT infrastructure element.
LANs, WANs and VPNs.
IoT networks.
Servers.
Wireless access points.
Switches.
Routers.
Workstations.
Network security components (firewalls, SIEM, IPS/IDS, web filtering/SWG, DDoS protection solutions, email security systems, antivirus, end-point protection systems).
Software and IT infrastructure
Databases.
Applications.
Cloud services.
Websites and portals.
Operating systems.
Virtualization environments.
Desktops, laptops, mobile devices.
Why Rely on ScienceSoft for Managed Network Services
34 years in IT services and 20 years in cybersecurity.
15 years in ITIL-based IT service management.
700+ highly-qualified professionals on board.
Partnerships with Microsoft, AWS, ServiceNow, Oracle, Salesforce.
A robust security management system backed with ISO 27001 certification to ensure the safety of the data entrusted to us.
ISO 9001-certified quality management system based on mature and transparent processes, skilled professionals, and quality-oriented company culture.
Included in the Global Outsourcing List by IAOP for two consecutive years (2022–2023).
Our Customers Say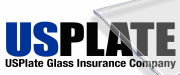 Gordon Seipold
CEO
3steps2web
ScienceSoft has been providing an excellent level of service maintaining our application's AWS infrastructure, as well as deploying and configuring new Linux-based virtual machines and AWS cloud services. During our cooperation, ScienceSoft's team has built a fault-tolerant and highly available application infrastructure with automatic crash recovery capabilities, which makes our web application stable and high-performing. We would certainly recommend ScienceSoft as a reliable managed infrastructure service provider.
Joel B. Cohen
President
USPlate Glass Insurance Company
We hired ScienceSoft's cybersecurity team to validate the security of our external and internal corporate networks. For the corporate networks, they performed black box and gray box penetration testing of our multiple IP addresses. After penetration testing was finished, we received a comprehensive report containing all the found vulnerabilities classified according to their criticality and recommendations on their mitigation. We were very satisfied with the professional, timely, and friendly service and we greatly appreciate their help in securing our networks.
View all customer reviews
Service Elements We Cover
ScienceSoft's network engineers will:
Analyze your network and network management processes.
Design a network management process from scratch or redesign the existing one to make it more efficient and reliable.
Help create event and error management action plans and outline the reporting procedures.
Establish issue resolution and escalation processes.
Configure and establish network monitoring and security tools.
Work out the optimal team composition and collaboration scheme with in-house and outsourced IT teams.
Network support and improvement
Our professional support teams are ready to:
Manage your network components (configurations, software licenses, patches, etc.)
Monitor network performance (bandwidth utilization, latency, response time, etc.), detecting and diagnosing issues on a 24/7 basis.
Alert the responsible teams or resolve the found problems autonomously (depending on the chosen cooperation model).
Improve the network management processes to meet your evolving business needs.
In cybersecurity services since 2003, ScienceSoft can ensure full security of your network elements. In particular, we:
Design and establish network security processes.
Monitor for all types of threats, including advanced persistent threats, on a 24/7 basis.
Run regular network vulnerability scanning and penetration testing.
Perform controlled simulation of attacks.
Troubleshoot network security issues and analyze the root causes.
Looking for a specific service combination?
We will tailor our network management offering to your requirements and involve experts from any required field (IT consulting, development, security, support, and more) to make sure your needs are fully met.
Contact the team
Stay in Control of Outsourced Network Management Operations
To provide complete service transparency, ScienceSoft's teams continuously track all our operations and thoroughly document any network maintenance activities. Depending on the service scope, you can expect from us:
Network redesign plans.
Network configuration diagrams.
Process documents.
Network improvement and issue remediation recommendations.
Vulnerability assessment and pentesting reports.
Incident reports with root cause analysis.
Regular reports on network performance, security, and functional issues based on the predefined set of KPIs. The KPIs depend on a particular customer's priorities and are established in the SLA.
Check a possible set of KPIs
A possible set of KPIs:
System and service availability
Incident response time
Incidents diagnosis/resolution time
Incidents detected
Incidents resolved
Incidents escalated
User satisfaction score
Explore Our Featured Network and IT Infrastructure Management Projects
Flexible Pricing Options Aligned with the Service Scope
Best for: a clearly defined set of activities, e.g., network infrastructure design and setup, security assessment.
Best for: continuous network monitoring, support, and issue resolution with a defined scope of activities that is unlikely to change.
Best for: extra tickets beyond the service scope covered by the fixed monthly fee.
Best for: L3 network support, the cases where the service scope can change.
What You Gain with Network Management by ScienceSoft
quicker issue detection

increased user satisfaction

decreased network downtime

fewer incidents reported by users
All Infrastructure Services & Solutions
<![endif]--> <![endif]--> <![endif]-->