Penetration Testing Services for Network Security
Handling IT security challenges for 19 years, ScienceSoft offers black box, gray box and white box pentesting to reveal internal and external vulnerabilities in a network.
Network penetration testing detects and explores security gaps (weak encryption protocols, inadequate passwords, misconfigured firewalls, etc.) by imitating methods hackers would use to break into an IT network.
As a result of network penetration test, ScienceSoft offers comprehensive technical and non-technical reports on the testing process, discovered network security gaps as well as recommendations on their mitigation:
A detailed description of detected network vulnerabilities, their criticality and potential impact on your IT environment and business.
A list of modifications in the network that were performed during testing.
Test protocol (techniques and tools used, network components tested and issues detected).
Practical guidance on how to fix the discovered vulnerabilities.
Why ScienceSoft
19 years in cybersecurity.
An IBM Business Partner in Security Operations & Response since 2003.
ScienceSoft USA Corporation is listed among The Americas' Fastest-Growing Companies 2022 by Financial Times.
200+ successfully completed cybersecurity projects in banking, retail, healthcare, manufacturing, public sector, telecoms and other domains.
A competent pentesting team including Certified Ethical Hackers.
ISO 27001 certified.
Safe and controlled pentesting activities to avoid network disruption.
Experience in development of custom scripts and exploits.
For the corporate networks, they performed black box and grey box penetration testing of our multiple IP addresses. Testing took only five days to validate to complete. After penetration testing was finished, we received a comprehensive report containing all the found vulnerabilities classified according to their criticality and recommendations on their mitigation. We were very satisfied with the professional, timely, and friendly service and we greatly appreciate their help in securing our networks.
Joel B. Cohen, President, USPlate Glass Insurance Company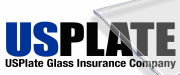 Network components we test
Servers.
Client computers.
Connecting devices (switchers, routers, modems, bridges, gateways, repeaters etc.).
Security components (IDS/IPS, firewalls, anti-malware applications etc.).
IoT devices.
Network OS.
Protocol suites (ТСP/IP, FTP, SMTP etc.)
Network vulnerabilities we discover
Ransomware attacks.
APT (Advanced Persistence Threats).
Virus dissemination.
Other malware attacks (worms, keyloggers, rootkits etc.).
DoS and DDoS attacks.
SQL injection.
Man-in-the-middle attacks/
Brute-force attacks.
Insider threats (data theft or fraud, sabotage, etc.)
Network attacks we help prevent
Weak or missing passwords.
Misconfigured firewalls.
Missing patches.
Poorly configured Wi-Fi.
Weak encryption protocols.
Poor remote access controls.
Network OS misconfigurations.
And others.
External network security testing.
Acting as a typical hacker.
No prior knowledge of the network and its technical characteristics.
The quickest and the most life-like network penetration test.
The cheapest option.
Acting as a user who has access to the network and certain knowledge about it.
Insights into external and internal vulnerabilities.
Combining thorough vulnerability exploration with real-life hacking approach.
Moderate pricing.
Acting as a privileged insider with admin rights (having network map and credentials, etc.)
Uncovering the maximum number of vulnerabilities.
The most time-consuming and expensive penetration test.
ScienceSoft's experts carry out pentesting in 3 stages:
1
Pre-attack phase/Planning
Discussing the customer's goals: to assess network security resilience to external cyberattacks, to discover maximum exploitable vulnerabilities, to detect deviations from regulatory standards on cybersecurity, etc.
Studying relevant documentation: network specifications, cases of network usage.
Defining the scope, approach (black, white or gray box penetration test), timing (during or after normal operating hours, on weekends etc.), and timeframe.
2
Attack phase/Testing
Running port and network scanners to map network components and locate vulnerabilities.
Discovering entry points to the network.
Breaking into the network without being detected by firewalls, IPS/IDS, anti-spyware etc.
Maintaining network access for further examination and deeper penetration.
3
Post-attack phase/Reporting
Preparing a technical report for the client's IT team and a non-technical report for the management.
A comprehensive review of the pentesting project: techniques and tools applied, vulnerabilities in order of priority, possible ways to exploit existing security gaps, their impact on business and potential financial losses.
Recommendations on how to fix vulnerabilities and fortify network security.
One-time Network Penetration Testing
An in-depth evaluation of existing network security vulnerabilities and roadmap on their mitigation without vendor lock-in.
GO FOR ONE-TIME SERVICE
Managed Network Penetration Testing
Reliable network security testing service on a regular basis for ongoing vulnerability mitigation. Subsequent pentests will be cheaper and less time-consuming, as pentesters will be familiar with your network specifics.
GO FOR LONG-TERM SERVICE
Network Penetration Testing Consulting
Expert advice for your IT team on planning and implementing a network pentesting project.
GET A CONSULTATION
Major Network Security Challenges We Help Handle
Challenge: Cyberattacks on corporate networks have been growing in number (by 50% in 2021) and destructiveness (average data breach cost in 2021 is $4.24 mln).

Solution: ScienceSoft's pentesting experts will help you keep up with constantly evolving hacking tools and techniques and prevent your network from all types of cyber attacks.

Challenge: With speedy business digitalization, corporate networks are becoming more complex in structure and more complicated to control.

Solution: ScienceSoft recommends performing a penetration test at least once a year, as well as after any major changes in the network not to miss out any crucial security flaws.
Don't Let Hackers Break into Your Network

Make a step towards your bullet-proof network security with ScienceSoft's pentesting experts.

<![endif]--> <![endif]--> <![endif]-->