Network Penetration Testing Services
A security testing agency with 20 years of experience, ScienceSoft offers black, white, and gray box pentesting. Our Certified Ethical Hackers help companies handle external and internal network vulnerabilities.
Network penetration testing involves simulating the strategies and techniques that real-world hackers use to breach network security perimeters and get hold of sensitive data and IT network administration. Network penetration testing services are designed to explore security flaws, including weak encryption, inadequate access controls, outdated components, and misconfigured firewalls, and provide practical remediation guidance to fortify IT network cyber protection.
Why Businesses Choose ScienceSoft as Their Pentesting Service Provider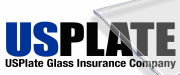 Joel B. Cohen
President
USPlate Glass Insurance Company
We received a comprehensive report containing all the found vulnerabilities classified according to their criticality and recommendations on their mitigation. We were very satisfied with the professional, timely, and friendly service and we greatly appreciate their help in securing our networks.

Ilya Ostrovskiy
Chief Product Officer
Apifonica
ScienceSoft's team found 18 vulnerabilities, delivered a detailed report on all the detected issues, and provided recommendations on how to improve the security of the tested objects. They also provided comprehensive answers to all our questions during and after testing and assisted with remediation of the discovered vulnerabilities.

Daniel Diaz, BS
Documentation and Compliance Specialist
RealTime-CTMS
ScienceSoft provided us with the proper documentation agreed upon during the initial stages. They had quick turnaround times for PEN Testing, less than 2 weeks.
Angel Esteban Soto
Co-Founder & Chief AI Officer
Restb.ai
We were impressed by the smooth communication, attention to our requests, and the team's expertise in web security. We really liked how comprehensive but to-the-point the reports were.
View all customer reviews
Our customers in cybersecurity
The Deliverables of Our Network Penetration Testing Services
Our network penetration testing company offers comprehensive technical and non-technical reports on the testing process, discovered network security gaps as well as recommendations on their mitigation:
A list of the detected network vulnerabilities with their detailed description and classification by their criticality according to their potential impact on your IT environment.
A list of the network modifications performed during pen testing.
A test protocol describing the target network components and the testing techniques and tools.
Practical remediation guidance: optimal corrective measures for the discovered vulnerabilities.
Time-Tested Network Penetration Testing Company: ScienceSoft in Brief
34 years in IT services, 20 years in cybersecurity.
Recognized as Top Penetration Testing Company by Clutch.
A solid portfolio of security testing projects for companies in BFSI, retail, healthcare, manufacturing, public sector, telecoms, and other domains.
A competent pentesting team, including Certified Ethical Hackers.
An ISO 27001-certified service provider: mature security management to ensure full customers' data safety.
Safe and controlled pentesting activities to avoid network disruption.
Experience in the development of custom scripts and exploits.
For the second straight year, ScienceSoft USA Corporation is listed among The Americas' Fastest-Growing Companies by the Financial Times.
What We Check within Our Network Penetration Testing Services
Servers and client PCs.
Connecting devices: switches, routers, modems, bridges, gateways, repeaters, etc.
Mobile devices: laptops, tablets, smartphones.
IoT devices.
TCP/IP (Transmission Control Protocol/Internet Protocol).
HTTP (Hypertext Transfer Protocol).
SMTP (Simple Mail Transfer Protocol).
FTP (File Transfer Protocol).
SSH (Secure Shell), etc.
File sharing services.
Email services.
Web services.
Directory services.
Remote access services.
Database services.
DNS services.
VoIP services, and more.
Wireless LAN (Local Area Network).
Bluetooth.
NFC (Near Field Communication).
LoRaWAN (Long Range Wide Area Network).
RFID (Radio-Frequency Identification), and more.
Cloud network components.
Virtualization platforms.
Network security measures
Network segmentation.
User authentication mechanisms.
Security tools: firewalls, IDS/IPS, DLP, IAM, SIEM solutions, and more.
Security patches and updates.
Security awareness of IT network users.
For an advanced check of network security, consider red team penetration testing. It implies imitating real-world attacks from different perspectives: exploiting technical vulnerabilities, manipulating employees into breaking security rules, performing privilege escalation and lateral movement within the network, and simulating advanced persistent threats. In addition to testing preventive security measures, red teaming helps evaluate threat detection and incident response capabilities.
External and Internal Penetration Testing Services: Approaches We Are Proficient In
External network penetration testing involves simulating attacks from external threat actors attempting to breach the network perimeter. It focuses on exploiting vulnerabilities in publicly accessible network IPs and security measures, including firewalls. Internal network penetration testing aims to uncover vulnerabilities that could be exploited after a successful breach of the network's perimeter. It investigates how attackers can navigate within the network, gain privileges, and potentially compromise network assets.
External network security testing.
Acting as a typical hacker.
No prior knowledge of the network and its technical characteristics.
The quickest and the most life-like network penetration test.
The cheapest option.
Acting as a user who has access to the network and certain knowledge about it.
Insights into external and internal vulnerabilities.
Combining thorough vulnerability exploration with a real-life hacking approach.
Moderate pricing.
Acting as a privileged insider with admin rights: having network map and credentials, etc.
Uncovering the maximum number of vulnerabilities.
The most time-consuming and expensive penetration test.
See How Our Network Pentesting Flows
ScienceSoft's experts carry out pentesting in 3 stages:
1
Pre-attack phase/Planning
Discussing the customer's goals: to assess network security resilience to external cyberattacks, to discover maximum exploitable vulnerabilities, to detect deviations from regulatory standards on cybersecurity, etc.
Analyzing the testing scope and studying relevant documentation: network specifications and the cases of network usage.
Defining the testing approach (black, white, or gray box), timing (during or after normal operating hours, on weekends, etc.), and timeframe.
Estimating penetration testing costs and advising on the project cost optimization, if possible.
2
Attack phase/Testing
Running port and network scanners to map network components and locate vulnerabilities.
Discovering entry points to the network.
Breaking into the network without being detected by firewalls, IPS/IDS, anti-spyware, etc.
Maintaining network access for further examination and deeper penetration.
3
Post-attack phase/Reporting
Preparing a technical report for the client's IT team and a non-technical report for the management.
A comprehensive review of the pentesting project: techniques and tools applied, vulnerabilities in order of priority, possible ways to exploit existing security gaps, their impact on business, and potential financial losses.
Recommendations on how to fix vulnerabilities and fortify network security.
Take a Smooth Path from Detection to Remediation
ScienceSoft has the experience, tools, and talents to provide for any security needs of our clients. We are ready to fix the detected vulnerabilities and strengthen your network protection. Check out the measures we offer to mitigate common network security issues.
Missing, default, easy-to-guess, or exposed passwords.
We help implement: a strong password policy or passwordless authentication; multi-factor authentication, secure credential storage; CAPTCHA and account lockout; an identity and access management (IAM) solution.
Let's fix it!
Weak or absent data encryption, transmitting data over unsecured channels.
We help implement: strong encryption algorithms for data in transit and at rest; secure encryption key storage; end-to-end email encryption and digital signatures; VPN.
Let's fix it!
Unpatched or outdated network components.
We can help: create a detailed record of all network components, including firmware and software versions, enable automated updates where feasible; establish a rigorous patch management process.
Let's fix it!
Misconfigured firewalls and other security tools.
We help: optimize firewall rules and properly configure other security services and tools; ensure regular configuration backups; educate network administrators and IT personnel on best practices for configuring and managing security tools.
Let's fix it!
Lack of efficient network segmentation.
We will divide your IT network into zones to isolate critical network assets and reduce the potential impact of a successful attack.
Let's fix it!
Weak incident response mechanisms.
We help: develop a detailed incident response plan that outlines roles, responsibilities, and step-by-step procedures to follow in case of a security incident; help integrate automation to streamline incident response processes.
Let's fix it!
Our Selected Network Pentesting Projects
Frequent Questions about Network Pen Tests
Why is it important to undergo regular network penetration tests?
With the rapid pace of business digitalization, corporate networks are becoming more complex in structure and more complicated to control. That's why ScienceSoft recommends performing a penetration test at least once a year, as well as after any significant network modifications, not to overlook any crucial security flaws.
What tests can be used to check network security?
A mature security vendor provides a range of methods to evaluate network protection, such as network vulnerability scanning, external and internal penetration testing, social engineering testing, and red teaming. Additionally, specialized testing types like wireless penetration testing, IoT security testing, cloud penetration testing, and others focus on security challenges within specific network components.
Is it possible to test an internal network remotely?
Yes, it is. Remote penetration testing of the internal network is perfect for imitating the actions of an attacker who has managed to break the security perimeter and attempts to gain control over network administration or sensitive data. However, remote internal network pentesting has its limitations: it cannot fully explore the potential harm a malicious actor with physical access to network devices can inflict.
Discover the Cost of an Expert Network Pentest!
We're here to help you calculate the budget for your network penetration testing project. Take a moment to answer our brief questionnaire, and our specialists will provide you with a personalized cost estimate and a tailored proposal.
ScienceSoft's experts will study your case and get back to you with an answer within 24 hours.
Customized Network Penetration Testing
Services: Choose What Fits You Best
One-time network penetration testing
An in-depth evaluation of existing network security vulnerabilities and roadmap on their mitigation without vendor lock-in.
Request
Managed network penetration testing
Regular network pentesting for ongoing vulnerability mitigation. Subsequent pentests will be cheaper and less time-consuming, as pentesters will be familiar with your network specifics.
Request
Network penetration testing consulting
Expert advice for your IT team on planning and implementing a network pentesting project.
Request
Why Penetration Testing is a Modern Must-Do
| | |
| --- | --- |
| 84% of companies have high-risk vulnerabilities on their external networks (Positive Technologies) | 38% was the increase in global cyber attacks in 2022 compared to 2021 (Check Point) |
<![endif]--> <![endif]--> <![endif]-->