Now that Meaningful Use transforms into the value-based care delivery model, providers face a major challenge of adapting to the changes in how care delivery is organized, measured and reimbursed. No gilding any pills here, it is the 'Do or Die' dilemma.
'Do or Die' dilemma
The Meaningful Use stipulates fee-for-service payments, so the key focus is here on volume and profitability of services provided (appointments, tests, admissions and treatments). Performance-based care puts improved value in the spotlight, which means achieving the best outcomes at the lowest cost.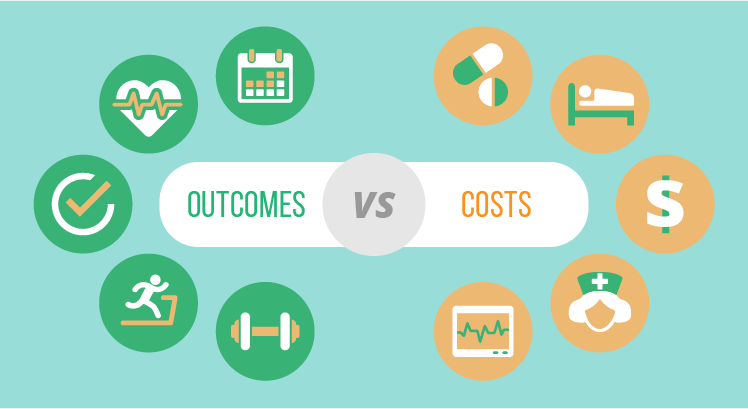 If the organization fails to improve value, it most certainly will face a growing pressure from insurers, employers, Medicare and Medicaid all fighting for lower costs. Thus, caregivers looking to retain their strengths have to change their strategy and base it on the relevant data on care delivery progress, results and costs.
Success strategy: costs and outcomes
The care value is, probably, the most significant variable in this care delivery transformation. To measure it systematically, providers need a set of stand-alone healthcare data analytics tools that can be integrated with healthcare IT systems already in use.
What to analyze to improve value? EMR or EHR is a good place to start; however, it is not sufficient. "EMR systems are, at a very base level, sophisticated billing systems," said Matt Schuchardt, Director of Market Intelligence Solutions Sales at HIMSS Analytics. "They capture a lot more data and allow you to bill more effectively. But they're just the very beginning of what the big data revolution is going to do to health."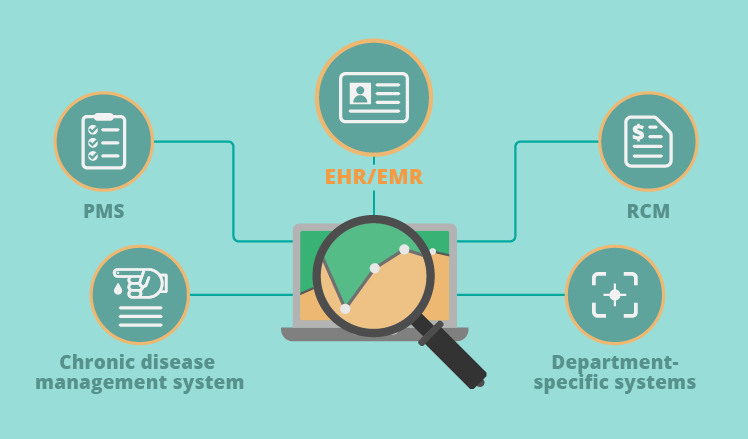 The essential components of the value concept are outcomes and costs at the level of a patient's medical condition (such as Lisa's diabetes), not the level of a specialty (say, endocrinology) or examination (pancreatic ultrasound). So these components are tricky to measure if you don't know where to look.
Measuring outcomes
Outcomes cover the entire condition care process and beyond – by tracking a patient's health status after recovery, during the rehabilitation period and afterwards. EHR/EMR systems and chronic disease management/population health management applications offer providers the key information for effective analyzing and reporting outcomes in a healthcare data analytics solution, such as:
Length of hospital stay
Status of health or recovery
Time to return to work
Level of regaining physical activities
Readmissions
Mortality, and others
Measuring costs
Most health care organizations don't have an accurate picture of how much the entire care process for a patient's medical condition costs, since the majority of costing systems is designed for billing fee-for-service transactions, not value-based episode payments.
To effectively measure relevant costs, caregivers need to use at least two sources – their EHR and accounting system. An EHR supplies a healthcare data analytics application with the information on the resources used for care delivery (staff, medical equipment, facilities). An accounting system can shed the light on time unit costs (for supplying each resource used) and overhead costs (IT, administration, and department level overheads).
Using these three attributes, a data analytics system properly calculates the cost of every particular intervention, sums these interventions up and defines the episode cost.
Assessing value via an analytics system
By processing relevant data, analytic solutions allow caregivers to match costs with outcomes and gain visibility into a wide range of care delivery pitfalls and achievements, for example:
Variations of expenses for treating specific conditions, supported by data on particular patients and their respective outcomes
Outcomes variations based on demographic factors (age, income level, lifestyle)
Outcomes variations based on a health organization's internal factors (a specific physician, treatment, facility and more)
Relationship between outcomes and costs through several timeframes, offering insights on results of different changes in the care process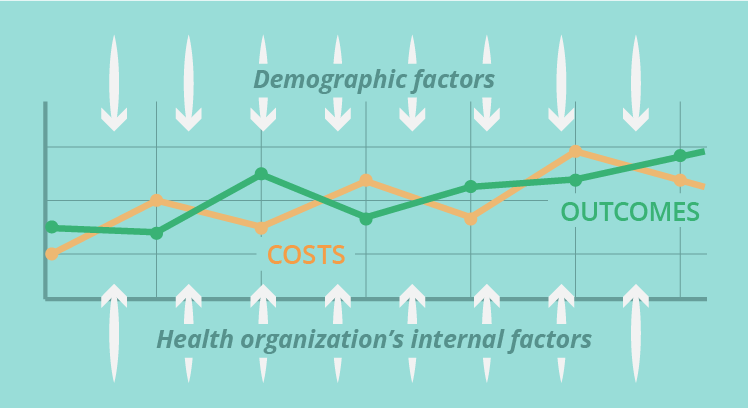 Technical implementation milestones
To effectively perform its functions, such solutions should comply with the following requirements:
Independence. The data analytics system should not be bound to neither any particular application nor EHR.
Coverage. The data warehouse should gather information from multiple sources such as EHR, PMS, RCM, systems for chronic disease/population health management, department systems and others important for a particular caregiver.
Customization. Off-the-shelf solutions are useful in predictable circumstances and established processes. However, when a completely new healthcare paradigm arises, only agile, customizable applications can help providers adapt painlessly to the value-based care model. We propose using a Microsoft SQL Server-based data warehouse together with:

Microsoft SQL Reporting Services OLAP cubes
A Microsoft SQL Reporting Services front-end environment for predefined reports
Microsoft Excel for explorative analytics
Accepting the value-based challenge
The value-based care approach entails a challenge indeed. What we suggest is to accept it in the best way possible – in cold blood, armed with effective data analytics tools. By bringing the abstract concept of value down to relevant metrics and attributes, caregivers can gain control over the quality of their services and improve outcomes while maintaining the costs at appropriate levels.
Get details here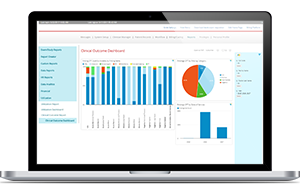 Medical Data Analytics and Consulting by ScienceSoft
Analytics turns medical data into a treasure trove. Don't miss a chance to boost patient satisfaction, optimize costs and improve internal processes.