Editor's note: In the article below, you can see how a retail company can optimize its business processes, reduce operational costs and, consequently, increase its profit with an effective BI solution. And if you'd like to know how ScienceSoft helps companies achieve these benefits, you are welcome to check our BI implementation services.
Retail business intelligence is a technology-driven process of translating raw data into meaningful insights to support better decision-making in the retail industry. As retail BI has become a paramount ingredient for survival in the industry, we share what options there exist to embrace it as well as what benefits our clients pursue with them.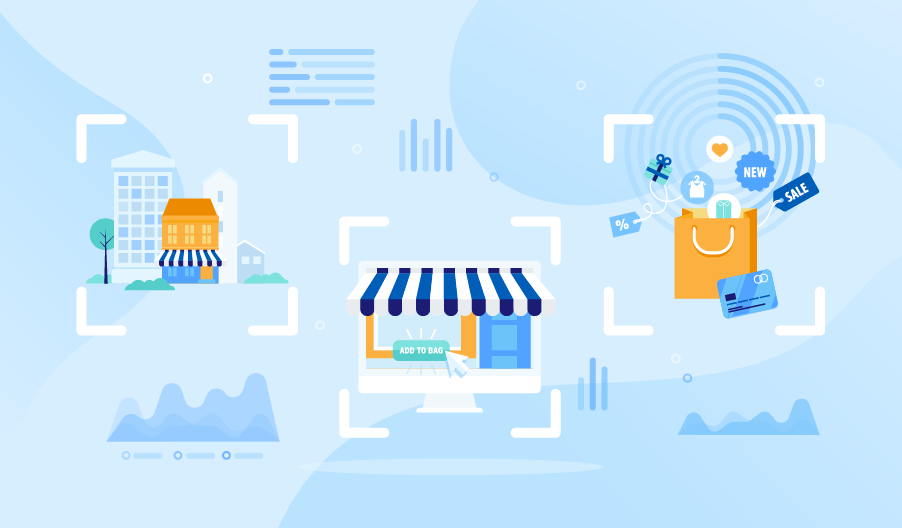 Floor plan optimization
One reason ScienceSoft's clients resort to business analytics is to eliminate the guesswork in creating a floor plan that is conducive to sales. By employing BI software, retail companies define whether the selected store layout (chosen according to the store size and products offered for sale) is effective and, if needed, adjust it accordingly. After analyzing various data sets (visit duration, number of sections visited, number of stops, dwell time, etc.), retailers adjust the floor plan in such a way that a customer can easily find what they want and, at the same time encourage cross-selling and up-selling.
Product placement and merchandising optimization
One of the benefits our customers pursue with a BI solution is product placement optimization. By analyzing in-store traffic, a company can find the store's "hot-spots", which are further utilized when deciding where to place key products. Merchandising can also be tuned, for example, by integrating a company's BI solution with visual recognition software: when the stalls are running empty, merchandisers get an alert. As a result, the company prevents customers' disappointment about the absence of products and enhances customer experience.
Demand plan optimization and effective inventory velocity management
In our practice, we have talked to dozens of retail managers whose concern is non-optimal decisions when it comes to scheduling staff and storing. In their case, a BI solution addresses the challenges of anticipating the demand for particular products and over- or understaffing at a specific time at a specific store. By comparing historical data (traffic analysis, sales analysis, etc.) with other data (local demographics, weather forecasts, etc.), retailers can reduce costs by accurately predicting order volumes and by hiring temporary workers during estimated peak seasons or providing employees with day-offs during lean seasons. Additionally, inventory analysis helps them identify the best-selling and the worst performing products to re-evaluate ordering quantities.
Making customer segmentation more sophisticated
For many retailers with an online presence we work with, improving customer experience and making marketing strategies more successful are priority needs. In pursuit of accommodating this demand, our clients employ BI software to conduct thorough customer segmentation. By gathering and analyzing data about customers from various data sources (customer questionnaires, purchasing history, social media, etc.), retailers can effectively segment their customers to ensure customized offerings go straight to the target.
Offering personalized content
More and more retailers are eager to create an easy interaction with their customers by removing the footwork that is usually required on the customer's part. Here a BI solution comes in useful: upon analyzing all-round customer data (filtering data, personal account, cart abandonments, sentiment, etc.), retailers tweak a web page for every visitor in the most appealing way. By featuring the products a customer is likely to purchase, a company delivers a highly personalized customer experience that facilitates conversion. For further details, you are welcome to read our overview of customer data analytics types and how retailers may benefit from them.
Optimizing the checkout process
The research conducted by Baymard Institute showed that 23% of US online shoppers abandon their orders solely due to a "too long/complicated checkout process". In our practice, we conduct an analysis of customer web behavior to help our clients define frequent reasons for cart abandonment at the checkout step and advise on most effective preventive measures: inform about shipping charges and stock-out products in advance, simplify or customize the checkout process, etc.
Tuning marketing activities
One thing that drives our clients to implement a BI solution is the need to tune their marketing activities. Companies employ advanced customer online and in-store 360° analytics to provide their customers with personalized offers, targeted discounts and loyalty programs, etc. Imagine a customer intended to make a purchase online but abandoned the website with no apparent reason. When the customer later visits the brick-and-mortar store, in-store sensors detect their smartphone. By leveraging the analytics results of AI-empowered BI software, the company can push through a customized offer via text or email on the product abandoned earlier.
Achieving competitive advantage by conducting benchmarking
BI software presents accurate timely data for a company to evaluate its performance according to individual KPIs or industry standards, which simplifies the process of benchmarking. Thus, by analyzing underperforming or high-performing business areas, our clients manage to make data-driven decisions at every organizational level, taking into account their former experience or their competitors' performance.
Driving profit by conducting churn analysis
With a BI solution, our clients can define their churners, the reasons that make customers quit, and what retentive measures to take to decrease the churn rate. With properly analyzed churn, they can optimize business processes and create a high-converting customer experience. Here, you can find out about more benefits of analyzing customer churn.
As a first step to embracing the BI-powered approach to decision-making, ScienceSoft advises a retail company to choose whether to implement a BI solution in-house or resort to outsourcing.
In the first case, the company conducts:
Collecting, managing and prioritizing business requirements.

Designing a BI solution to meet business requirements.
While designing a BI solution, the company needs to choose BI tools according to its needs and restraints. Among the most common, we can name Microsoft Power BI, Tableau, QlikView, Kyubit BI, etc.
Defining KPIs.

Defining quality assurance processes.

Designing an implementation strategy and a user adoption strategy.

Developing and implementing all components of a BI solution.

Holding user training sessions.

Taking care of further solution support and evolution.
When turning to a BI vendor, the company can make use of BI consulting, implementation, and support or take advantage of BI as a service. Choosing the outsourcing option, the company obtains BI benefits while eliminating the issues connected with designing, implementing and managing a BI solution. If you'd like to know how a BI solution can be implemented in practice, you are welcome to check an example from ScienceSoft's practice that shows all stages of BI implementation, from PoC to support and evolution.
If you experience difficulties choosing the right BI tool to suit your needs, developing a BI solution, or defining how BI as a service will work for you, ask advice from ScienceSoft's consultants.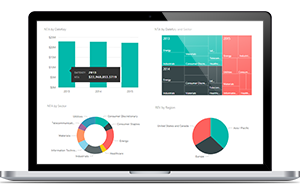 Empower your business by replacing guesswork with informed decision-making. We?ll guide you through this challenging but value-bringing process.