<![endif]-->
<![endif]-->
Medical Data Analytics Solutions
ScienceSoft brings together its 31 years in BI & Data Science and 15 years in Healthcare to assist caregivers with in-depth understanding of their clinical, operational and financial processes.
OUR MEDICAL DATA ANALYTICS PORTFOLIO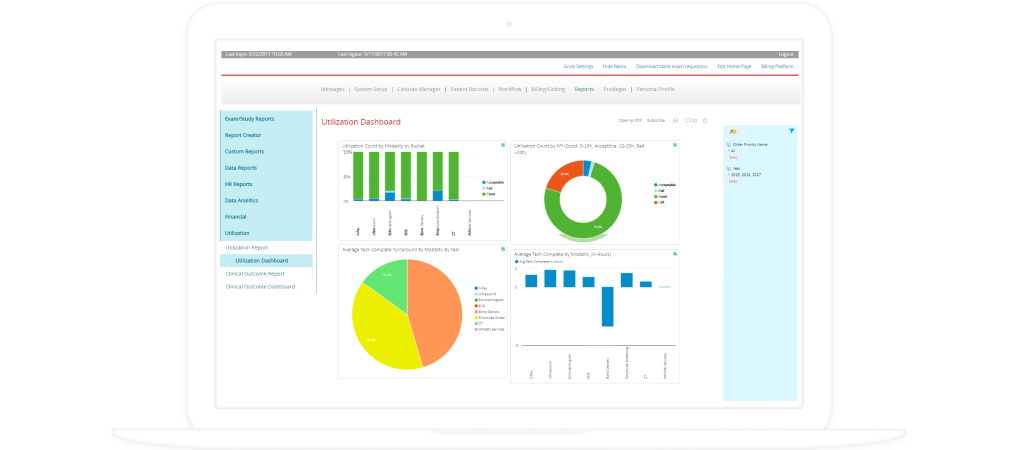 BI for a US Medical Provider Rendering Mobile Diagnostic Imaging Services to 800+ Facilities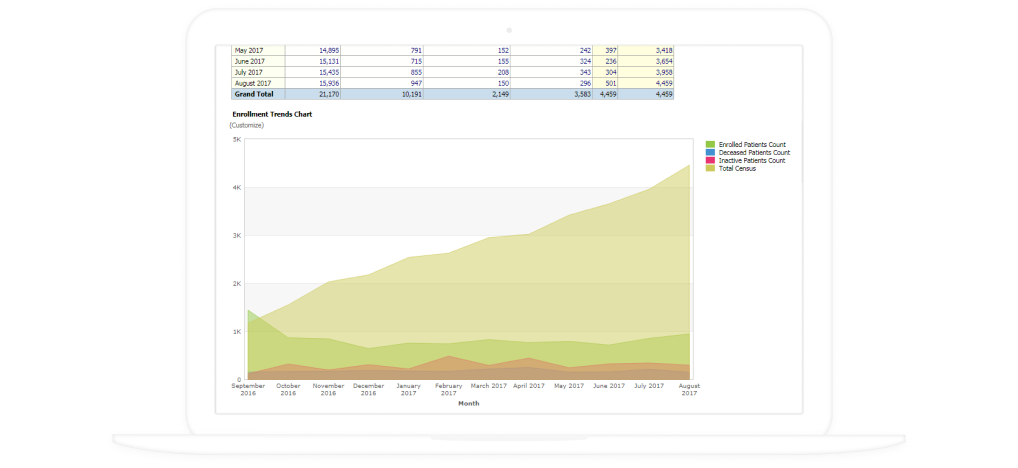 BI Solution for 500+ Nursing Homes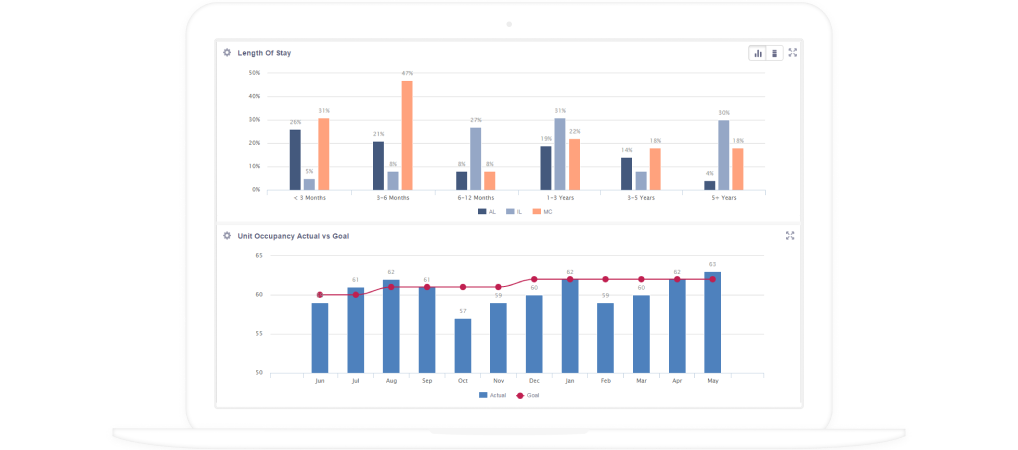 BI for 200 Healthcare Centers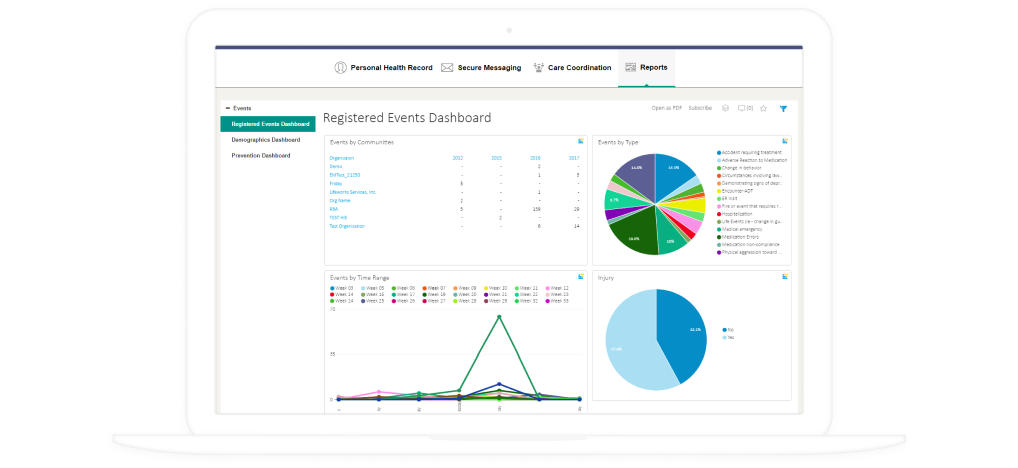 BI Solution for a US Leading HIE Vendor
Why Go for Value-Improving Analytics
Providers have to watch over different dimensions simultaneously, balancing quality care delivery with moderate costs while tracking workforce and financials. Keeping all these dimensions effective is impossible without custom analytics, since only tailored, agile tools can accommodate both established processes and changing conditions (such as the transition to a value-based care environment).
The analytics that helps to improve value, keep up with the competition and evolve care quality is based on 5 interconnected dimensions: outcomes, costs, patient-generated health data (PGHD), financial management and internal processes.
Outcomes

This dimension will provide you with essential data for detecting treatment anomalies and identifying trends. For this, we aggregate diverse parameters that indicate individual patients' progress:

Length of hospital stay
Status of health or recovery
Time to return to work
Level of regaining physical activities
Readmissions
Mortality, and others

Sample reports:

Variations of outcomes based on demographic factors (age, income level, lifestyle)
Variations of outcomes based on a health organization's internal factors (a specific physician, treatment, facility and more)

To offer you a full coverage of the entire condition care process and beyond, our applications deliver a detailed outcome overview by collecting and modelling patients' data from a wide range of systems, such as:

EHR / EMR
ADT
Department-specific systems (Cardiology, Dentistry, Neurology, etc.)
Disease management/population health management

PGHD

Patient-generated health data (PGHD) can be the key part of continuous care delivery, especially for chronic disease management. We analyze it to help you constantly monitor patients' current health status, identify irregularities, evaluate the treatment plan progress, recognize early symptoms of complications and reduce readmissions.

Sample insights:

Abnormally high or low blood glucose levels (for diabetes patients)
Significant SpO2 level changes (for COPD patients)
Overall trends on patients' nutrition, hydration, temperature, weight, blood pressure, etc.

The only information source you need here is your patients. PGHD collecting can be enabled via a patient mobile application or a patient portal, so that individuals could measure their vitals, record them and share this information with you. Mobile application options for PGHD generation include:

Chronic condition management app
Universal app to keep in touch with all patient groups
Post-surgery recovery support app

Costs

It takes a deep understanding of resources used throughout the care delivery cycle to optimize costs. We can help you analyze exact costs of particular episodes for each patient to get a larger picture of your expenses in the form of interactive charts and reports, to enable evidence-based decision making.

Sample reports:

Variations of expenses for treating specific conditions, supported by data on each patient and their respective outcomes
Relationships between outcomes and costs covering certain periods, offering insights on the results of changes in the care process

To measure and control the costs involved in the patient's condition treatment process, our analytic solutions aggregate data from the following systems:

EHR / EMR
LIS
RIS
Department-specific systems
Accounting system / ERP

Financial management

We keep you tuned to all the financials by introducing an extended cash flow reporting into your work. With this data, you can build a larger and steadier payment stream as well as make more precise strategic plans.

Sample reports:

Expected cash flow based on RCM data
Actual cash flow
Outstanding payments by specific payers (departments, facilities, diseases)
Actual ROI by the types of investments (new facilities, medical equipment, such as CT or MRI, etc.)

To offer only relevant inputs for optimizing your cash flow, our analytic software will source the data from the following sources:

ERP or FMS
Revenue Cycle Management

Internal processes

We will aggregate data into comprehensive dashboards, charts and diagrams to facilitate transparent performance evaluation at your organization. To identify areas for improvement, you can compare a wide range of inputs. For reference, you can consider a few examples of the exploratory analysis below.

Sample reports:

Bed utilization efficiency
Equipment utilization rates
Operating rooms utilization
Medication use
Clinical HR analytics (qualifications, certifications, hiring and more)

To deliver specific insights for pattern recognition, our healthcare data analytics solutions process the information from a number of systems, such as:

PMS
EHR
LIS
RIS
Workforce management system
Department-specific systems
HOW WE DO IT: LEVELS OF TECHNICAL IMPLEMENTATION
User Interface
To offer a seamless combination of descriptive, predictive and prescriptive analytics, we break down data volumes into clear reports and charts.
Microsoft SQL Reporting Services
Microsoft Excel
IBM Cognos
MicroStrategy
Oracle Business Intelligence
Custom front-end environment
OLAP Cubes
This will allow you to view data from multiple standpoints to expose achievements and root out potential problems.
Microsoft SQL Analysis Services
IBM Cognos
MicroStrategy
Oracle Business Intelligence
Data Warehouse
This is the core of the entire analytics system. Using ETL (Extract – Transform - Load) processes, we collect, aggregate and store data for further processing.

Microsoft SQL Server

Oracle Business Intelligence

<![endif]--> <![endif]--> <![endif]-->