Having been in IT for 16 years, Dmitry has gained experience in designing and implementing various IBM security solutions, managing SIEM projects, providing SIEM consulting services, and leading a SIEM department. Focusing on IBM Security QRadar SIEM, he became an IBM Certified QRadar Specialist in 2012. During his career, Dmitry was invited as an expert to take part in creating two IBM QRadar certification exams – C2150-195 and C2150-214.
As Head of SIEM Department at ScienceSoft, Dmitry supervises the provision of professional SIEM services to the customers. Also, during his 13 years with ScienceSoft, he has participated in the development of IBM first-generation SIEM solution (IBM TSIEM) as Event Source Architect, and in more than 20 projects as a QRadar SIEM consultant. In the course of these projects, Dmitry was responsible for business requirements gathering and analysis, product architecture consulting and design, implementation, customization, fine-tuning, and support of the customers' SIEM solutions. In the course of his recent project conducted for one of the world's largest car manufacturing companies, Dmitry implemented and configured an IBM Security QRadar SIEM solution enhanced with a disaster recovery synchronization tool, various incident reporting solutions, QRadar UI extensions, and other applications he designed.
Accumulating his experience in the provision of SIEM professional services, Dmitry contributed to developing a security tool – QLEAN, ScienceSoft's proprietary security solution – devised to perform the tuning and health check of IBM Security QRadar SIEM avoiding its costly maintenance and keeping its performance reliable. In addition to his main activities, Dmitry contributes to the company's blog and does research work in information security area. For instance, in one of his recent articles he talked about QLEAN benefits for QRadar health monitoring.
Missing security controls can ruin any successful business.
Want Dmitry to share his expertise and answer your question or participate in an interview?
Dmitry's Top Article
Information Security
Internet Safety 101 - How to Keep Your Employees Safe and Protected Online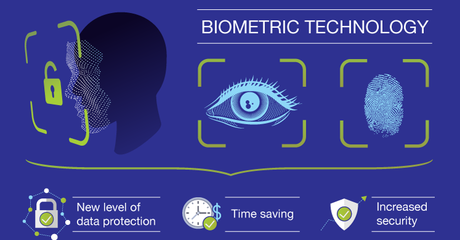 Image Analysis, Information Security
Biometric Technology: Advanced Technologies Are Making Their Way into the Workplace
Projects Dmitry Contributed to
SIEM Customization and Implementation
IBM QRadar SIEM Customization and Implementation for a Hospital with 2000+ Staff
Disaster Recovery Synchronization Tool Integration
Integration of QRadar Disaster Recovery Synchronization Tools
<![endif]-->