Manufacturing Data Analytics
A Full Overview
ScienceSoft applies 34 years of experience in data analytics and manufacturing IT to help businesses build scalable analytics solutions that drive process improvements, optimize equipment utilization, and increase profitability.
Manufacturing Analytics: The Essence
Manufacturing analytics is needed to consolidate and analyze data from all manufacturing IT systems: equipment management, production scheduling, manufacturing execution, etc. Such solutions turn disparate data into comprehensive insights to identify production bottlenecks, optimize resources utilization, increase OEE, and drive significant cost savings.
With AI/ML-powered predictive capabilities, manufacturing data analytics software can also enable preventive asset maintenance, intelligent production scheduling optimization, smart supply chain management, and more.
Integrations:

ERP, accounting software, manufacturing CRM, MES, OEE software, asset management software, SCM software, HR management system, and more.
Implementation costs: $70K–$1M, depending on the number of integrated sources, the availability of advanced AI/ML capabilities and real-rime analytics, and more.
ROI: up to 315% over 3 years with payback in <6 months.
Key Features of Manufacturing Data Analytics
At ScienceSoft, we develop custom manufacturing analytics solutions that match the unique needs of each of our customers. Below, our consultants list the features that our clients in manufacturing require most frequently.
Check What Insights You Can Get with Manufacturing Analytics
Essential Integrations for a Manufacturing Data Analytics Solution
ScienceSoft recommends integrating manufacturing data analytics software with the following systems:
Note: We can also integrate your manufacturing data analytics software with other business-specific systems: e.g., CMMS, automated visual inspection software, warehouse management software, and more.
Factors That Drive High ROI of Analytics in Manufacturing
With 34 years of experience in data analytics and implementing manufacturing IT solutions, ScienceSoft has defined the key factors determining the success of manufacturing analytics software.
To enable enterprise-wide data transparency with tiered data access management, allowing all manufacturing stakeholders to make timely decisions with the help of analytics insights restricted to their specific field of responsibility.
To ensure that the manufacturing data under analysis is complete, accurate, up-to-date, and consistent, which is essential to avoid misinformed business decisions that can lead to financial, performance, and reputational losses.
To create a highly adaptable manufacturing data analytics solution that will be easy to implement across new use cases, machines, and production sites for smooth and cost-efficient evolution.
To enable secure transmission of manufacturing data throughout the network of interconnected systems, devices, and sensors, making sure the data is protected against cyberattacks and unauthorized access at every touchpoint.
How It Works in Practice: Success Stories by ScienceSoft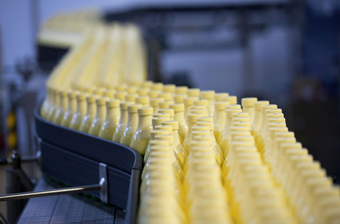 Sales Analysis and Forecasting for a Dairy Manufacturer Exporting to 20+ Countries
Cleansing the Customer's historical sales data to enable accurate predictions.
Automated choice of the most relevant statistical model depending on data recency.
Granular comparison of plans vs. actual sales per product category, brand, store, and region.
Identification of a potential 15% sales increase thanks to advanced analytics.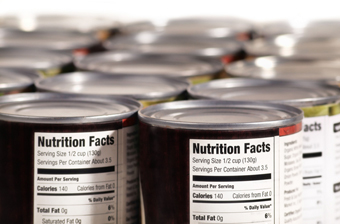 Development of the World's Largest PLM with Analytics and Reporting Module
Creation of one of the world's largest supply chain networks to streamline product lifecycle management for 20K+ retailers, manufacturers, and suppliers.
Implementation of a multi-level data warehouse.
Raw data aggregation from 20 globally distributed databases.
Full analytics and reporting capabilities available via an intuitive multilingual user interface.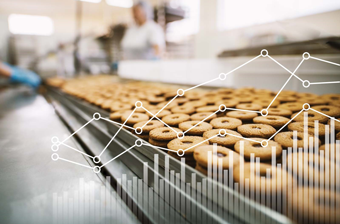 Development of a BI Solution for a Food Manufacturer and Distributor
Smooth integration with multiple on-premises and cloud data sources, including legacy systems.
Easy data management with automated and semi-automated data collection and scheduled refreshment.
A highly structured data warehouse ready for analytics queries.
Regular and ad hoc reporting supported by three OLAP cubes.
Power BI reports with customization capabilities for highly adaptable analytics.
Costs and Benefits of Manufacturing Data Analytics Software
The cost of manufacturing analytics may vary from $70,000 up to $1,000,000*, depending on the solution complexity, the diversity of integrations, data types, the scope of advanced capabilities, and more.
A basic solution that:
Enables batch data analytics.
Enables the analysis of key production KPIs.
Integrates with key data sources like production systems.
A solution of medium complexity that:
Enables batch and real-time data analytics.
Enables the analysis of key KPIs across multiple business facets: production, supply chain, sales, inventory, etc.
Provides rule-based and ML-powered analytics.
Integrates with key corporate software (e.g., ERP, accounting software, HR management system).
An advanced solution that:
Enables batch and stream data analytics, including real-time IoT and big data analytics.
Enables AI-powered analysis and forecasting of all required business KPIs.
Provides advanced prescriptive and predictive analytics for the optimization of production, procurement, OEE, etc.
Integrates with multiple back-office systems.
Want a more precise figure?
ScienceSoft's team is ready to estimate the cost of your specific data analytics solution.
Get my quote
*Software license fees are not included.
Implementation of data analytics in manufacturing brings:
over 3 years due to implementation of real-time data analytics

in productivity due to AI-powered SCM optimization

in annual profit due to IIoT-based analytics
Popular Software for Industrial IoT Analytics
Sensor-equipped objects are one of the major data sources for manufacturing data analytics software. Below, ScienceSoft describes the most popular platforms we use to ensure advanced analytics of IoT data.
You can see how such solutions work by exploring our smart factory demo.
AWS IoT
Features
AWS offers 4 different sensor analytics services for solutions of different complexity: e.g., event-based responses with AWS IoT Events vs. comprehensive analytics with AWS IoT Analytics.
7 specialized products and services for sensor device management and connectivity.
Offers a dedicated service for manufacturing: AWS IoT SiteWise for industrial data analytics.
Easy integration with other AWS tools and services: e.g., Amazon QuickSite for visualization, SageMaker for ML, Amazon Kinesis for stream processing.
Broad hardware compatibility thanks to Amazon's multiple partnerships with device manufacturers.
Caution
Although AWS offers a dedicated analytics service for manufacturing, its capabilities are limited in terms of industry-specific features and capabilities. Moreover, the vendor hasn't yet developed a sufficient network of partners and developers in the domain.
Pricing
Lower pricing ranges are for a larger volume of messages.
Device connectivity: $0.08 per 1M minutes of connection per device.
Messaging: $0.7–$1 per 1M messages.
Free tier usage: available for the first 12 months within the defined processing, storage, and scanning limits.
Microsoft Azure IoT
Features
Microsoft offers 8 different services and products for building solutions of different complexity levels, e.g., Azure IoT Hub for device management and Azure IoT Central for analytics functionality.
Smooth integration with Microsoft's analytics services, including Azure Machine Learning and Azure Databricks.
Robust security-focused services (e.g., Azure RTOS, Azure Sphere).
Efficient tools and services for edge deployment.
A good choice of integrators and technology partners thanks to Microsoft's extended partnership ecosystem.
Caution
As the vendor doesn't offer manufacturing-specific services or tools, connecting services into a tailored solution and optimizing costs requires special skills and can be very time-consuming.
Pricing
The tiers depend on the number of messages sent daily.
Device connectivity: $0.08–$0.70 per month per device.
Messaging: $0.7–$0.015 per 1K messages.
Free tier usage: available for the first 12 months and covers the most popular Azure services + 25 always-free services and a $200 credit to explore Azure for 30 days.
We're Here to Help with Your Manufacturing Data Analytics
About ScienceSoft

ScienceSoft is an IT consulting and software development company headquartered in McKinney, Texas. Since 1989, we help manufacturing companies leverage advanced data analytics to drive their business growth. We have developed mature quality and security management systems supported by ISO 9001 and ISO 27001 certifications to provide our clients with world-class software and guarantee full safety of their data.

<![endif]-->