Make a Sound Cloud Data Warehouse Choice
Please, fill in the form below, and we will shortly email you our Cloud Data Warehouse Selection Guide.
In the guide, you'll find:
Factors you need to consider when selecting a DWH platform.
Practical tips on dealing with the selection factors.
Recommendations on particular products.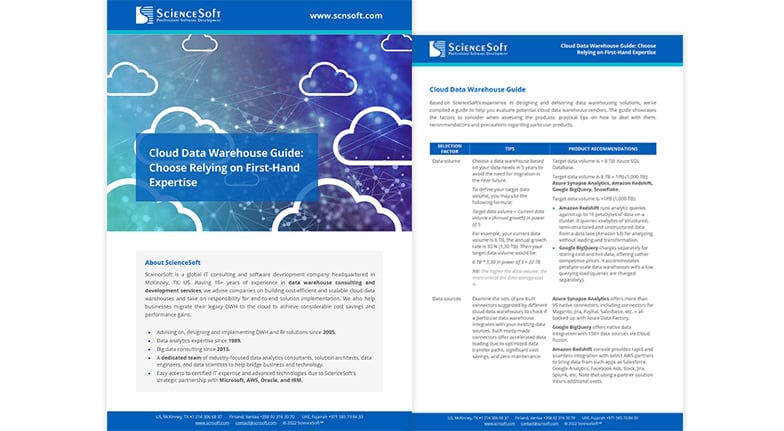 Our Offices
McKinney, Texas
5900 S. Lake Forest Drive, Suite 300

McKinney, Dallas area, TX-75070

Atlanta, Georgia

3372 Peachtree Rd., Suite 115

Atlanta, GA-30326

Riga, Latvia

Aspazijas bulvāris 20

Rīga, LV-1050

Vantaa, Finland

Rajatorpantie 8

Vantaa, FI-01600

Fujairah, United Arab Emirates

Fujairah - Creative Tower

Fujairah, POB 4422

<![endif]--> <![endif]--> <![endif]-->