Watch our guided tours to explore lead and opportunity management, targeted marketing campaigns and preparation to personalized customer outreach. Witness a business efficiency increase in your sales and marketing tasks with Salesforce assistance.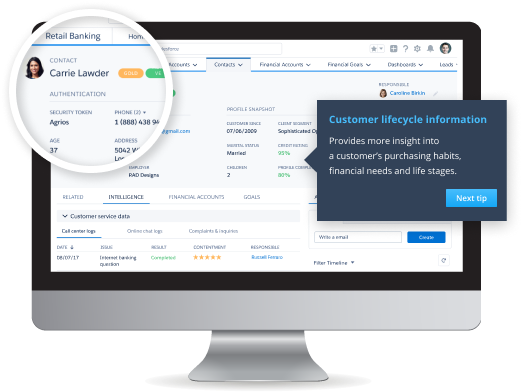 Discover how a comprehensive customer profile created in Salesforce acts as a single information source for efficient customer communication. Gaining profound knowledge about your customers allows you to define customer segments, create personalized customer experience, and design targeted marketing campaigns.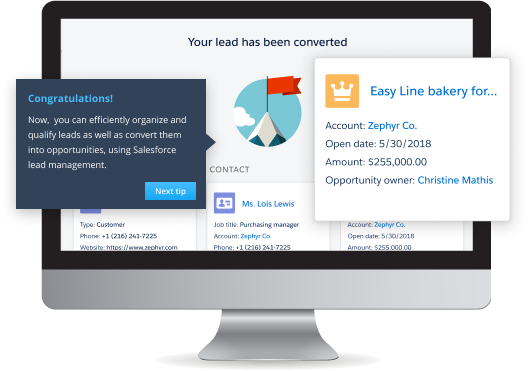 Find out how to manage and convert your leads efficiently to see a tangible sales increase in the long run. See how a structured lead management process brings you such benefits as time saving and a productivity increase in lead communication and conversion.
Uncover the secrets of efficient lead management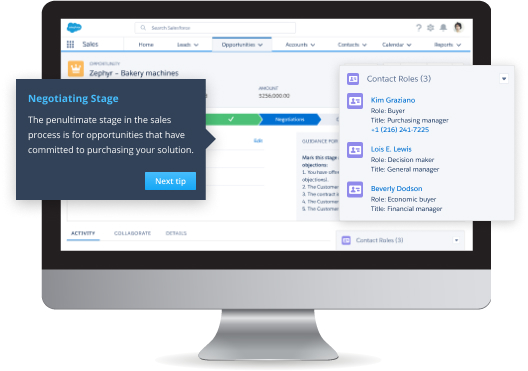 Learn how to move your opportunities through sales stages with maximum attention to your sales process peculiarities. While processing an opportunity, your sales reps may need to get a clear view of products and their prices, predictions of winning an opportunity and guidance on the way to closing a deal. See how to make use of these capabilities with Salesforce opportunity management.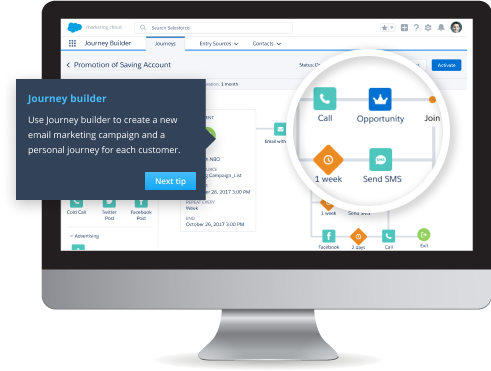 Salesforce marketing campaign helps to segment customers, improve their experience with personalization and increase their loyalty. See how to design a personalized marketing campaign to achieve these benefits.