ScienceSoft delivers full-cycle Salesforce consulting services to help you embrace the world's leading CRM platform in the entirety of its benefits for your business.
WHAT WE BRING TO YOUR PROJECT
ScienceSoft's team is qualified to deliver Salesforce flagship products, including:
We not only implement Salesforce solutions, but also solve your business challenges by drawing on our industry and platform expertise. ScienceSoft's Salesforce consultants make the most out of the Cloud-based sales and marketing automation technology. As a result, you get a scalable, high-performing solution designed with your daily tasks and business strategy in mind.
Salesforce add-ons
An important part of any Salesforce deployment, add-ons extend the platform's functionality and bring additional value to your marketing and sales activities. We can support you in choosing your own option out of third-party add-ons, including those available on AppExchange, and bring to life unique Salesforce components along with your needs.
Cost-effective Salesforce solutions
As your Salesforce consulting company, we will help you decide on the most suitable license option according to the scope and demands of your business. You will get the project price estimate immediately after we gather and analyze your requirements.
Challenges we solve
We have a number of successfully solved CRM challenges under our belt, such as:
Customer or partner data scattered across systems and departments.
Poor user adoption of the CRM system.
Inefficient sales processes, low sales productivity.
Low lead conversion rate.
Lack of personal touch in marketing activities.
Deficient alignment between sales, marketing and support teams.
Opaque sales team's or partners' performance.
Inconsistent customer service across regional departments.
Inconsistent shopping experience across channels.
Slow customer service due to a large case volume and lengthy case resolution process.
Our Salesforce Demo Versions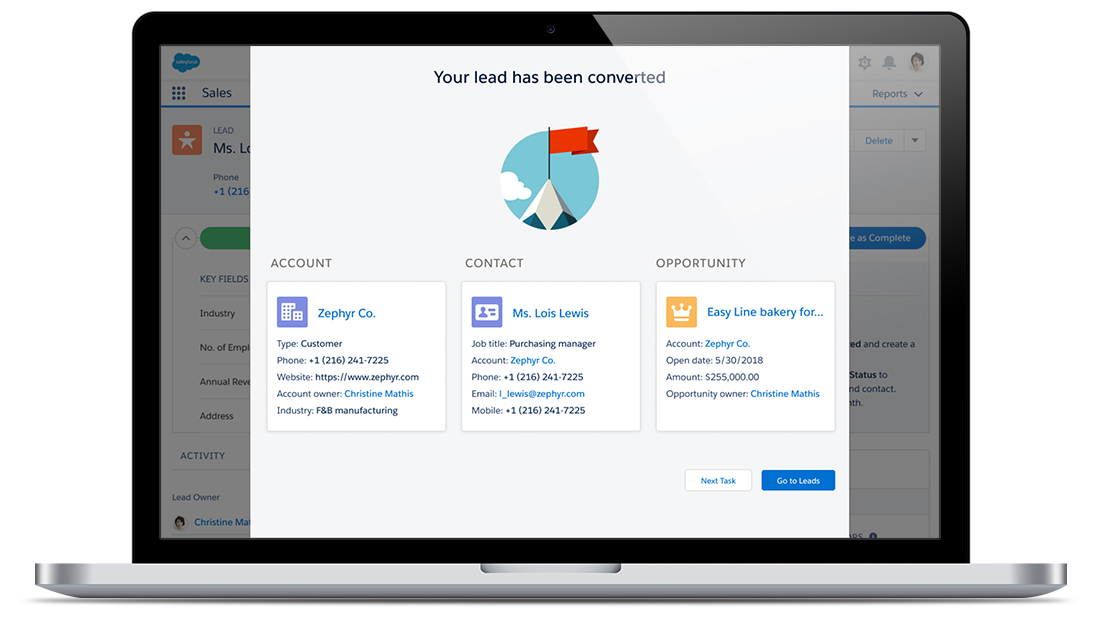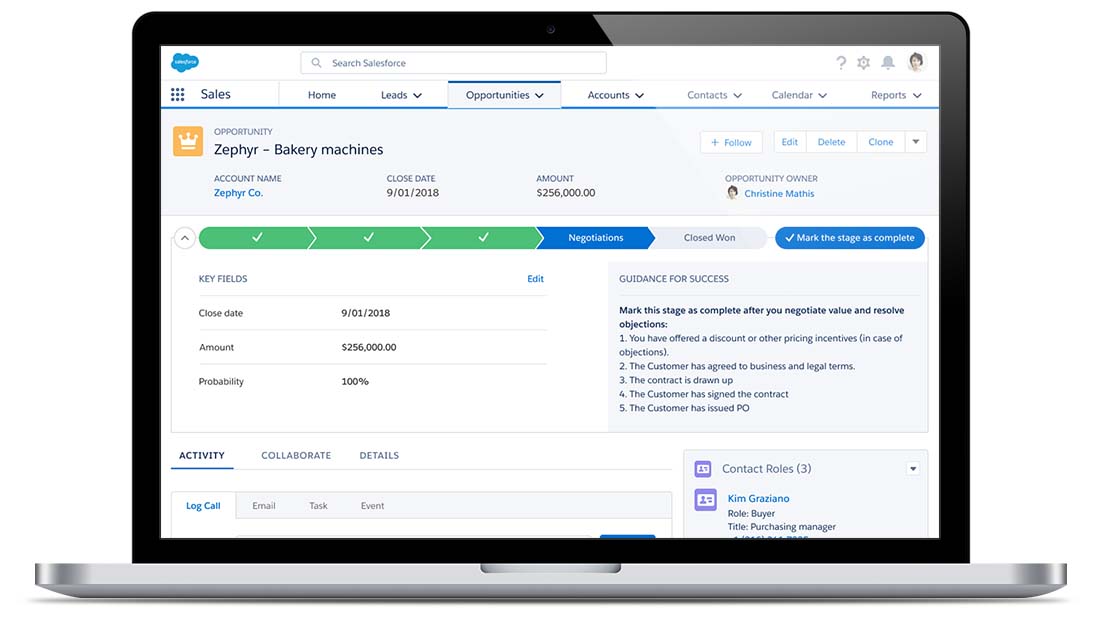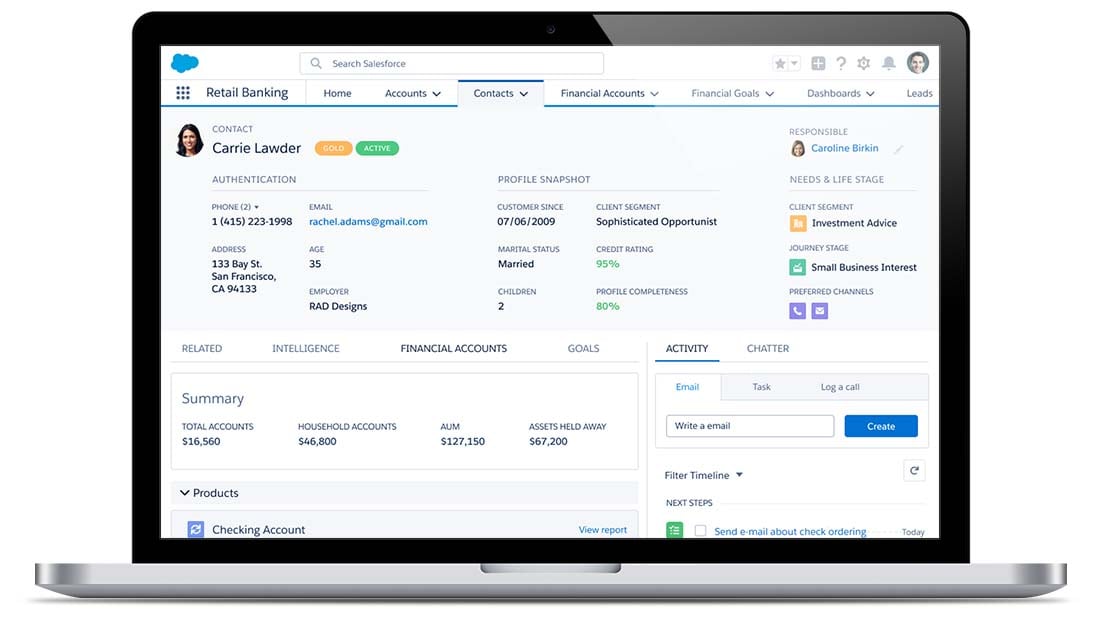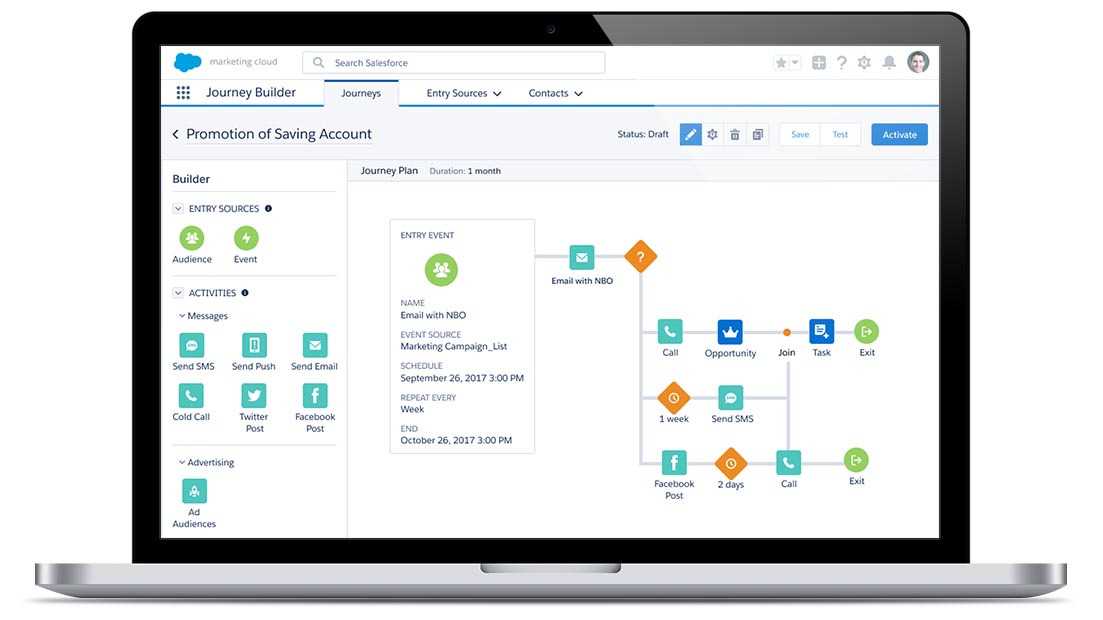 CRM MODULES WE EXCEL AT
To tackle the CRM challenges, our consulting team helps to unlock the following capabilities of the Salesforce platform:
Sales automation. Visual, easy-to-navigate pipeline management of leads, opportunities and customers.
Contact management. Your single point of truth for customer data, including social.
Lead management. Lead nurturing from the first email to the opportunity.
Opportunity management. Visualized sales path, intelligent alerts, convenient activity management and team collaboration.
Sales forecasting. Data-driven, reliable forecasts and calculation of sales quotes.
Contract management. Full visibility into contracts, management of approvals, renewals and deviations, contract workflows and task assignment.
Performance management. Transparency of sales reps' progress and closed deals for managers.
Marketing automation. Extensive digital marketing capabilities to build personalized journeys for each customer.
Team collaboration. Access to documents, expertise and discussions for the marketing and sales team members.
Partner management. Complete view and management of channel partnerships.
E-Commerce. Classic to cutting-edge digital commerce modules, from omni-channel customer journey management and customer data integration to AI-powered personalization.
Customer and Partner Self-Service. Branded self-service portals for customers to access knowledge articles and connect with experts, and for partners – to accelerate your procurement and sales channels.
Case Management. Automation and visualization to streamline service processes, including omni-channel case routing, comprehensive case consoles for agents, and service history tracking.
Einstein Analytics. Insights and recommendations for efficient sales, marketing and service team performance, as well as for intelligent cross-selling and proactive service.
Reporting. On-demand analytics via simple, customizable dashboards.
Salesforce1 Mobile App. Powerful, branded, and device-responsive mobile apps for the convenience of your employees, customers and business partners.
Multi-disciplinary approach
Our clients have a unique opportunity to benefit from the multi-disciplinary expertise we have generated for the past 29 years on the global IT market. Beyond Salesforce consulting and customization, we pursue innovation in mobile sales app development, collaboration solutions, customer and sales data analytics, as well as customer and partner portals. This helps us assure our teams' skills and capacity to address challenges of various complexity.
Efficient COOPERATION
With in-depth awareness of the platform, we deliver well-grounded Salesforce consulting services to our clients. Reach out to learn how you can benefit from this world's leading CRM platform and get a free initial consultation on your request.