Editor's note: Andrew outlines the key benefits of CRM for car dealers and reviews the best 3 CRM platforms for companies in the automotive industry. And if you need expert help in implementing an automotive CRM solution, check out ScienceSoft's offering in CRM services.
CRM can help increase revenue by up to 41% per salesperson. Automotive CRM is not an exception: they automate sales, marketing, and customer service processes to help your agents sell more. Customer relationship management systems help sales agents simplify their daily processes, eliminate redundant tasks (manual car buyers' data input, manual car sales call analysis), and focus on giving car buyers high-quality customer service.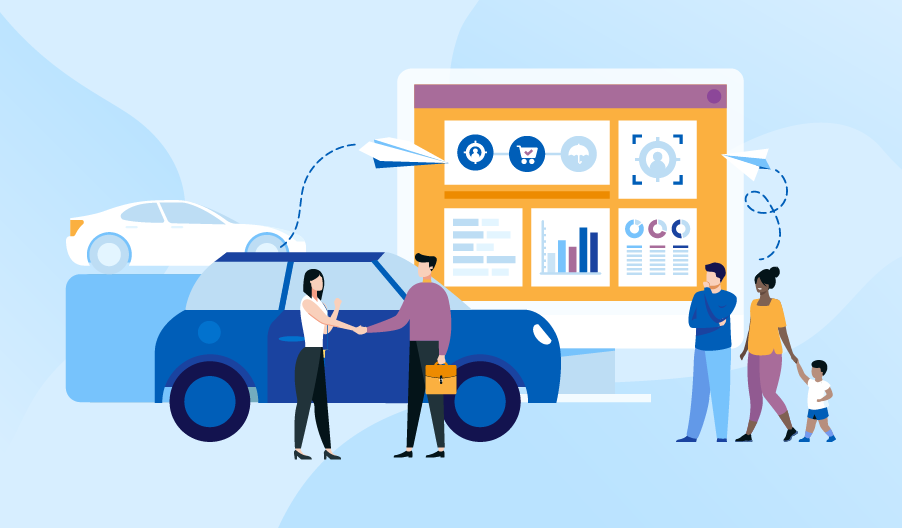 Key capabilities of CRM for the automotive industry
Dealer CRM software can incorporate marketing, sales and customer service capabilities that allow your agents to engage with customers before, during, and after the purchase. Most commonly, the sales functionality becomes the core of automotive CRM solutions and can be supported by marketing and customer capabilities to a different extent.
A sample automotive CRM solution will enable your agents to track leads, drive successful lead conversion to car sales orders, and check up on customers' statuses going through the sales pipelines (connected leads, leads interested in buying cars, etc.). What is more, automotive CRM can identify and inform your team about cross-selling opportunities. For example, when a customer buys a car, software will notify your team that the customer may need insurance and send a reminder of their upcoming servicing dates later.
Top 3 automotive CRM platforms to increase car sales
Microsoft Dynamics 365 Sales
Microsoft Dynamics 365 Sales is equipped with a variety of features to streamline the sales process. It includes Sales Playbooks (creating sales-related scenarios for your car sales agents to follow), predictive analytics, and more. The AI-powered Sales Insights feature captures all the relevant data on customer activities (the number of vehicles purchased, monthly maintenance, etc.), provides your sales team with a forecast based on current car sales, suggests the next best action (email notification on next maintenance, etc.) in order to increase customer satisfaction.
Limitations:
Limited number of integrations with third-party services.
Pricing:
Professional Edition – $65/user/month.
Enterprise Edition – $95/user/month.
Sales Insights - $50/user/month.
More about Microsoft Dynamics 365 Sales.
Salesforce Sales Cloud
Salesforce Sales Cloud's extensive list of features includes AI-powered Sales Cloud Einstein to provide predictions and recommendations for more informed sales-related decisions. For example, it can capture and prioritize opportunities by predicting their chances to turn into a car buy. Einstein also can suggest the best next actions for your sales agents to take.
Other capabilities include calling a client directly from the browser. The analytics and reporting functionality allows analyzing your sales agents' performance and your customers' activities with out-of-the-box dashboards or customizing them based on your car dealership's needs.
Limitations:
Absence of an on-premises deployment option.
Pricing:
Essentials Edition – $25/user/month.
Professional Edition – $75/user/month.
Enterprise Edition – $150/user/month.
Unlimited Edition – $300/user/month.
More about Salesforce Sales Cloud.
DealerSocket
DealerSocket is designed to meet car dealers' needs specifically. It offers a suite of integrated tools to help sell and service vehicles more profitably while improving customers' experience. Among the key capabilities is tracking and managing leads. The system can also record and track all inbound and outbound calls enabling your managers to analyze them after. Moreover, with AI-driven analytics, your car dealers can have actionable insights into customers' data to identify who is more likely to buy so that they can reach out to offer suitable purchase opportunities.
Limitations:
Pricing: contact the vendor to find out pricing plans.
Increase your car sales by implementing automotive CRM
The competition in the automotive market is getting tougher. A properly chosen and tailored automotive CRM solution will help maximize customer value and increase profitability with smart automation, reporting, and sales processes management features. If you need help with choosing and implementing the automotive CRM platform fitting your car dealership needs, reach out to ScienceSoft's team of CRM experts.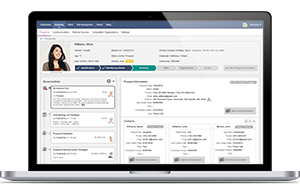 A CRM consulting vendor with 15 years of experience, we will help you choose and implement a CRM that suits your business best.