Editor's note: We present an overview of essential test automation resources recommended by ScienceSoft's QA team. Should you be planning to streamline the testing process, don't hesitate to challenge its knowledge and skills to implement test automation in your project.
New to test automation or search to advance your knowledge and skills in the field? This list of best resources on the topic from ScienceSoft's test automation engineers is intended to catch you up on the best resources on test automation. It combines information from well-known test automation gurus, popular test automation forums and ScienceSoft's experience in the test automation field.
We'll keep the list updated and add new sources of test automation knowledge.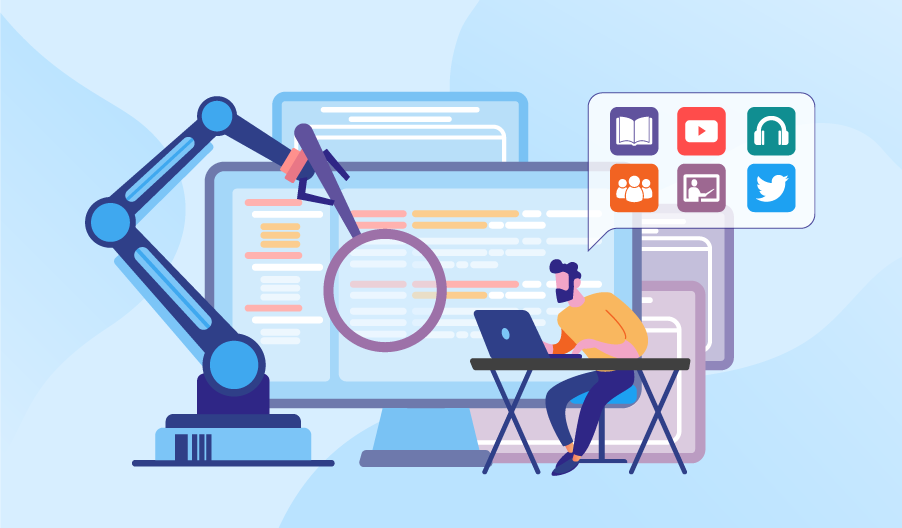 One of the biggest QA trends, test automation has become a focus of the enterprise software testing processes only recently. However, the testing community has long promoted and researched this approach, and now offers a wealth of works on the topic.
Below, we list the best resources to get an overall understanding of test automation and learn about test automation basics and the combination of automated and manual testing:
Further reading around the topic includes:
The core of test automation is the tools for automated tests. To learn how to get the best and the most of a specific tool, turn to books by renowned experts on test automation tools. In ScienceSoft's test automation practice, a go-to solution is Selenium. So, here's our list of comprehensive resources where test automation engineers share their hands-on experience of working with Selenium in particular and some of Selenium alternatives:
While books take time to write and publish, blogs are an excellent way to get the newest info regularly and keep your skills up to date. Among the blogs our QA team monitors for the latest test automation insights are:
Are you more of a visual learner? Test automation topic is not massive on YouTube, but we have something for you too:
A big reason for listening to podcasts is having productive time while driving to or from work. The audio test automation-specific episodes we suggest subscribing to are:
If you have some questions about a specific tool, the first thing to do is to look through its documentation. For example, when working with Selenium, you can visit:
In situations when your questions aren't answered with the official documentation, turn to active communities. There, you can search for the help of experienced test automation engineers:
Finally, you can learn about recent trends, tips and planned events on the topic by following the best test automation evangelists. We recommend to add the following accounts to your subscription list:
Seeking To Start Your Test Automation with the Right Foundation?
Test automation takes time to learn. If you want to start testing more within strict timelines ASAP, our test automation experts can help you switch from pure manual testing to test automation with max effectiveness and efficiency right away.