In 2016, PepsiCo launched their 2025 Sustainability Agenda, a detailed overview of PepsiCo's business model that was to focus on "products, planet and people". PepsiCo supported each of the strategic goals with KPIs and defined targets for them. Recently, the company published their Q2 2017 results, at which we will look from the perspective of BI consulting.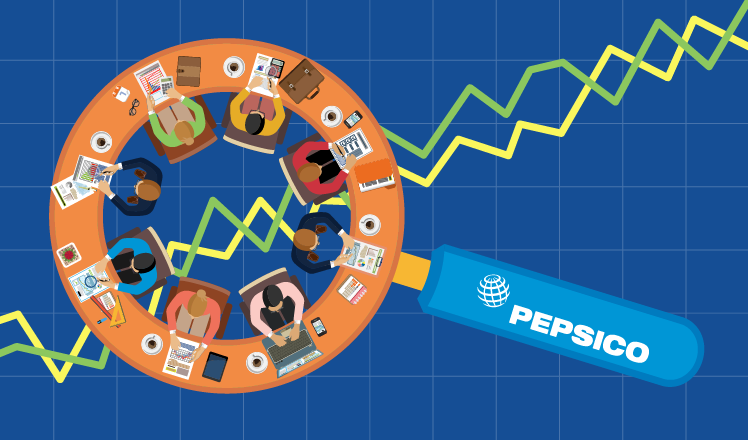 PepsiCo's KPIs to build the portfolio of healthier products
We'll focus on one of the pillars of 2025 Sustainability Agenda – PepsiCo's healthier product portfolio. Here is how this strategic initiative is expressed in KPIs and relevant goals that the company aims to reach by 2025:
| | | |
| --- | --- | --- |
| Target | KPI | Goal |
| Reduce added sugar | Share of Pepsi's global beverage portfolio volume that has 100 calories or fewer from added sugars per 12-oz. serving | 2/3 |
| Reduce saturated fat | Share of Pepsi's global portfolio volume that does not exceed 1.1 grams of saturated fat per 100 calories | 3/4 |
| Reduce salt | Share of Pepsi's global foods portfolio volume that does not exceed 1.3 milligrams of sodium per calorie | 3/4 |

These KPIs are specific, measurable, relevant and time-bound. In other words, they are in line with the well-known SMART approach. However, will these KPIs contribute to the company's success?
Can PepsiCo boast of its success?
If at first PepsiCo's decision to differentiate and to offer healthier products might have cast some doubts upon sceptics, the doubts should have lessened after PepsiCo published their Q1 2017 results. Recently, the company announced the Q2 2017 results showing organic revenue growth of 3.1%.
Can now business intelligence consulting practitioners add PepsiCo to the list of best practice examples of how to successfully translate a corporate strategy into KPIs? So far, it seems too early for that. Pepsi's efforts to make their product portfolio healthier are evident: the company divided their brands into good-for-you and fun-for-you categories, as well as adopted the practice of indicating product content clearly on packaging. Still, it's difficult to say how much PepsiCo progressed in achieving their KPIs.
Undoubtedly, PepsiCo oversees how they advanced in KPIs. What's more, the company signed an agreement with Partnership for a Healthier America to monitor their progress against previously outlined goals. However, the results have not been published yet.
So far, we can suppose that good financial results and the progress in KPIs are interrelated, as in April 2017, the company reported that more than 45% of PepsiCo's revenue had come from its "guilt-free" beverage and snack division. "Guilt-free", a term that refers to PepsiCo's product portfolio, means beverages with fewer than 70 calories per 12 oz. and snacks with lower amounts of salt and saturated fat.
To sum it up
PepsiCo's corporate strategy, targets and KPIs are transparent and clear. However, half-year results are not sufficient to state that PepsiCo's efforts to satisfy the needs of health-conscious customers are paying off. We'll keep track on this topic in our Business Intelligence blog to finally understand if PepsiCo's case is a good example of translating the corporate strategy into KPIs.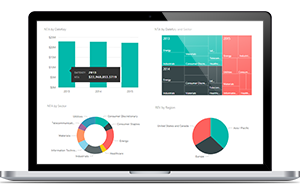 We offer BI consulting services to answer your business questions and make your analytics insightful, reliable and timely.