Editor's note: Read on to learn why Marina advises companies to consider Power BI as their business intelligence solution. And if you feel inspired to employ Power BI suit for developing a robust analytics solution, you are welcome to leverage ScienceSoft's expertise as your Power BI consulting service provider.
Today, Microsoft Power BI is a recognized leader among business intelligence solutions. And as a BI consultant, I understand why this self-service BI tool has gained such a position. Here, I share why use Power BI and what benefits have become the most valuable for ScienceSoft's customers in my practice.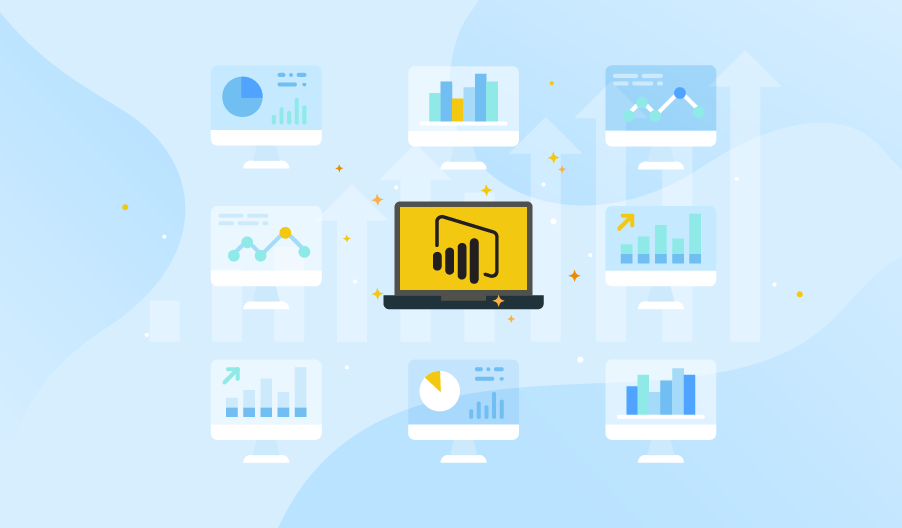 As a modern analytical tool, Power BI goes far beyond just a collection of reports and charts. To benefit from data-driven decision-making, I suggest business users leverage Power BI extensive data integration capabilities and advanced data analytics services. Have a look at how the Power BI-based BI solution implemented by ScienceSoft for an international real estate developer allows our customer to look at the aggregated financial data from any perspective, analyze their cash flow and spot the trends to identify new profit opportunities.
I believe that visualization is an integral part of data analytics, as it allows getting a bird's eye view of the current business situation, tracking goal achievements, benchmarking, etc. In my work with ScienceSoft's customers, I advise companies to fully employ a wide range of Power BI's visualization capabilities to get self-service analytics and the possibility of sharing insightful findings with other colleagues to ensure their being on the same page.
Ad hoc data analysis and reporting is the feature many of our customers seek in their BI solutions. With powerful algorithms running in the cloud, Power BI enables companies to get quick insights straight out of their data sets to perform such activities as real-life tracking of employees' working time, task fulfillment, inventory analysis, etc. For example, in ScienceSoft's project for the machinery maintenance entity, dashboards created with Power BI allowed improving HR and performance management.
I'd like to highlight that Power BI is pretty easy to use and can provide analytical capabilities for all levels of users, from the entry-level to professional analysts. Its interface is rather intuitive with such functions as drag and drop, natural language query, automatic integration with the existing systems, etc. What is more, employees can only see data relevant to their user role: to ensure that, Power BI service employs Row Level Security.
I always suggest that companies with limited budgets consider Power BI, as one of its major advantages is no/minimal upfront costs (depending on the service package). Such products as Power BI Desktop and Power BI Mobile are free. Within Power BI service pricing plans, you can find two options – Power BI Pro ($9.99/user/month) and Power BI Premium (starting from $4,995/dedicated compute and storage resources/month) – tailored to business needs of different scales. In our other article, I present the structured overview of Power BI, where you can find more detailed information on Microsoft Power BI offering and possible service plans.
Besides the advantages I've described above, Microsoft Power BI has some limitations mentioned in my other blog post. Therefore, I advise you to carefully map your business needs to Microsoft business intelligence offering if you want to ensure that Microsoft Power BI suits your particular situation. To perform this task, you may find useful trustworthy BI consulting. My colleagues and I are always ready to give you a hand at any stage of your business intelligence endeavor, just send us a request.
Do you need to get an expert opinion on Microsoft Power BI? Our consultants will analyze your current reporting capabilities and offer an optimal solution to meet your business needs.