A data warehouse (DWH) is a centralized repository of data integrated from one or more data sources. The main two approaches used to integrate data into the data warehouse are Extract, Transform, Load (ETL) and Extract, Load, Transform (ELT). The data warehouse is a core component of business intelligence, which enables structured data storing, reporting and analysis.
The DWH implementation and management can be assigned to either a company's in-house IT team or a professional consultancy. There is also a possibility to eliminate the burden of DWH design, implementation, maintenance and support by opting for DWaaS.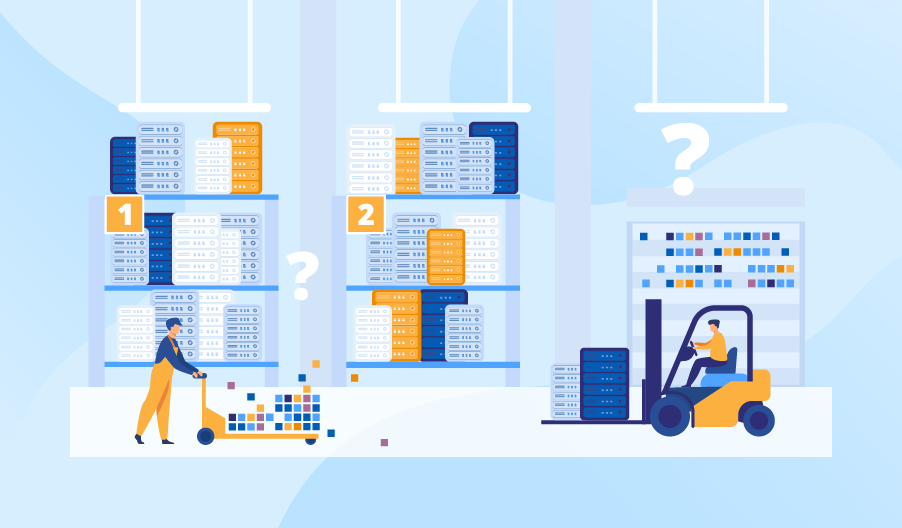 Data warehouse fundamentals
See the benefits your company can obtain by moving your DWH to the cloud, integrating big data into the DWH and turning to DWaaS.
Get insight into data warehouse price components and the ranges of DWH costs.
Explore a step-by-step guide to risk-free data warehouse development.
Check out what architectural approaches are employed to design a data warehouse and choose a beneficial DWH structure for your business.
Find out the definition and purpose of a big data warehouse and what benefits it brings to the decision-making process.
Learn about the difference and synergy between a data lake and a data warehouse, and define how to structure your big data solution in accordance with your business needs.
Data warehouse project examples
ScienceSoft implemented a big data warehouse and analytics solution to allow a market research company to cope with the continuously growing amount of data and conduct faster big data analysis.
ScienceSoft designed and implemented a data warehouse and data analytics solution to enable the customer to collect data (including big data) from multiple data sources and get valuable insights into customer behavior.
ScienceSoft delivered a DWH and analytics solution to allow the customer integrate data from multiple applications specific to their business directions and optimize business processes with company-wide analytics.
ScienceSoft implemented a DWH as a part of a BI solution to allow the customer consolidated disparate data sources under one roof and embrace company-wide reporting.
Explore our DWH services
Since 2005, ScienceSoft advises on, develops, migrates, and supports your data warehouse. We can also provide a data warehouse as a service on a subscription fee basis.