<![endif]-->
<![endif]-->
Digital Transformation Blog
Welcome to our IT consulting blog dedicated to digital transformation!
We've created this space to share our ideas and best practices on digital transformation with CIOs, CTOs, business consultants, business analysts and other IT specialists.
In our digital transformation articles, we speak about how to lead enterprises along the long and winding road of digital transformation, tackle challenges, mitigate risks and build a new business mind enhanced with IT. You are welcome to bookmark our blog, and we'll be happy to see your comments and answer your questions.
With digital transformation, employee training and development is faster, more relevant, effective, and accessible. Learn how learning management systems, employee mobile apps, and extended reality technologies can address modern training needs.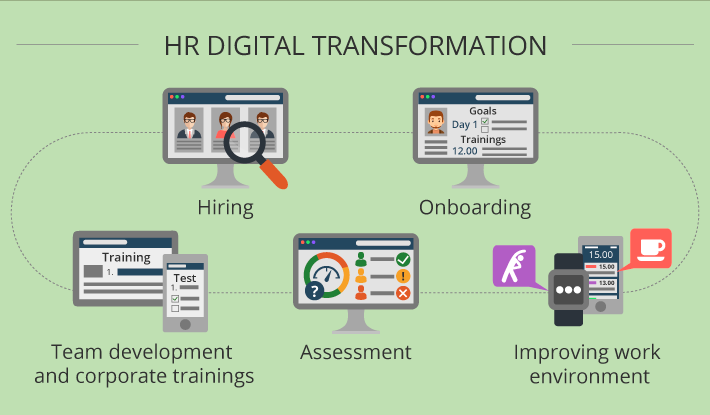 How digital transformation in HR can enhance talent acquisition, onboarding, corporate learning and skill assessment.