Editor's note: Serge overviews features and benefits of supply chain management software. If you need assistance in implementing SCM software for your business, please feel free to check ScienceSoft's supply chain management consulting offer.
Supply chain management software in a nutshell
Resilience against supply chain disruptions and market volatility is now among must-have capabilities for business efficiency. This capability can be strengthened with the help of supply chain management software offering end-to-end visibility into supply chain operations and tools to manage all parts of the chain, from planning to execution, monitoring, and collaboration with suppliers.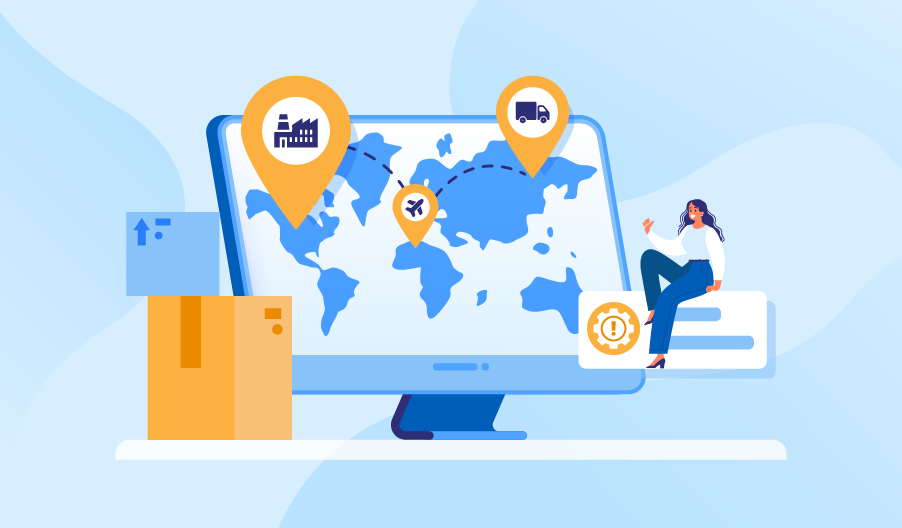 Functionality of supply chain management software
SCM software is commonly deployed as an integrated suite of applications covering all or a part of supply chain processes, depending on a company's business needs, priorities, and available budget. It can include modules for:
Supply chain control with real-time visibility into supply chain operations and KPIs, supplier compliance qualification and ongoing supplier performance monitoring.
Inventory and warehouse management with inventory levels monitoring, low-stock alerts and calculation of an optimal safety stock for different product groups.
Procurement management with automated routing of purchase requisitions for approval, RFx management, and purchase order tracking.
Sales order management with centralized order processing, automated order routing, and returns management.
Logistics management with order delivery scheduling and monitoring.
Supplier relationship management with self-service supplier registration, supplier portal for communication, and contract management features.
Supply chain management tools help proactively react to demand fluctuations and arising supply chain bottlenecks, optimize inventory costs, achieve on-time order delivery and higher customer satisfaction. You can opt either for a custom-built SCM solution to ensure all the features you pay for are tailored to your business specifics, or for an out-of-the-box product in case you're looking for a quicker launch.
Best SCM software products
Highlights
AI-based customer demand forecasting.
Automated order management.
Easy collaboration with multiple vendors, RFQ and contract management.
In-built integration with Microsoft Power BI to get analytics-driven insights into all aspects of supply chain management, including ordering, warehousing and transportation.
Best for: small and medium-sized businesses.
Pricing: starting at $180 per user/month.
Highlights
Supply chain planning with an option of what-if scenario modeling.
Configurable supply chain performance monitoring (revenue, margins, etc.).
Smooth integration with Oracle Financial Cloud to manage financial transactions.
High performance, data security and reliability.
Best for: medium- and large-sized businesses.
Pricing: by request to the provider.
Highlights
Demand forecasting based on statistical modeling and machine learning algorithms.
In-depth supply chain visibility to identify disruptions and react promptly.
Multi-echelon inventory optimization.
Tools to collaborate with multiple tiers of suppliers.
Best for: large-sized businesses.
Pricing: by request to the provider.
Get SCM software aligning with your business specifics
To ensure investments in SCM software have a high payoff, you need to define an optimal scope of SCM functionality – not less and not more that is feasible for your supply chain. If you need a professional assistance in selecting the right product, or if you're looking for custom implementation to get a more fine-tuned solution, feel free to get in touch with ScienceSoft's team.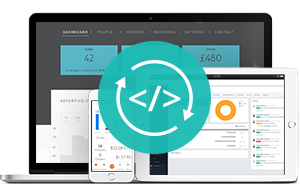 From design to evolution – we'll provide you with all-encompassing assistance through every stage of SCM software development initiative!