Editor's note: Serge overviews why shipment tracking software is necessary for businesses and what features it has to offer. If you need help with shipment tracking implementation for your company, you're welcome to turn to ScienceSoft's software consulting experts.
Today, businesses face the challenge of increased customer expectations for brand experience, including transparency into order delivery. Shipment tracking, or package tracking software, plays a vital part in meeting these expectations for companies of any scale, offering such capabilities as:
Configurable automated emails to customers triggered by shipment updates from carriers.
Branded tracking pages for customers to provide on-demand shipment visibility and leverage an additional customer touchpoint (e.g., to boost cross-sell revenue with 'you may also like…' section below the tracking information).
Internal shipment tracking notifications with a drill-down into the details: shipment status and location updates, related time records.
Delivery time estimation based on historical data about transit time for particular carriers, shipping options and delivery destinations.
Internal analytics and reporting on carrier performance.
Having package tracker software, businesses can improve post-purchase customer experience, reinforcing their brand image in an increasingly competitive ecommerce market.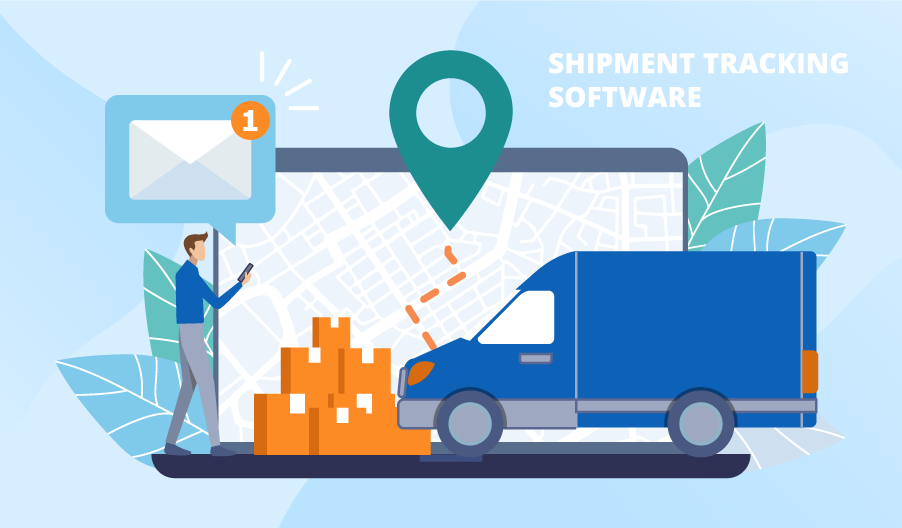 How to choose shipment tracking software?
At ScienceSoft, we recommend keeping in mind several factors while searching for shipment tracking software:
Software capability to integrate with your existing software ecosystem (ecommerce platforms, OMS, WMS, TMS, etc.) to ensure seamless and automated information flows between the systems (e.g., transfer of order and customer details to shipment tracking software).
Software capability to integrate with domestic and, if relevant, international carriers for businesses using external logistics services to automatically receive shipment tracking updates via a single interface.
Software scalability to ensure it can smoothly process an increasing volume of deliveries as the business grows or experiences order peaks.
Overview of shipment tracking products
Highlights
Rich capabilities for customization of shipment emails and shipment tracking pages (adding product recommendations, referral program conditions, etc.).
Analytics on customer engagement with marketing content, carrier performance analytics.
Integration with major carriers (FedEx, DHL, USPS, UPS), ecommerce and marketing platforms (Shopify, Shopify Plus, Klaviyo).
Best for: ecommerce businesses of any scale using carrier services and looking to turn shipment tracking experience into a new marketing channel.
Pricing: starting from $39.00 per month.
Highlights
Generation of branded self-service tracking pages, where customers can check shipment progress and shipment documentation, and set up automated notifications on updates.
Tracking pages can be accessed directly from any website by installing a shipment tracking widget.
Options for integrations with ecommerce platforms (e.g., Magento), ERPs (SAP, NetSuite, etc.), fleet or transportation management systems, etc.
Best for: ecommerce businesses of any scale looking to track order deliveries handled by their internal fleet.
Pricing: by request to the vendor.
Highlights
Integrations with 200+ carriers (FedEx, UPS, USPS, DHL and others), ensuring automated retrieval of shipment updates from a carrier network of any complexity, and configuration of shipment tracking pages for customers.
Best for: mid- to large-scale ecommerce businesses leveraging services of multiple carriers and different shipping methods (parcel and freight shipping, etc.).
Pricing: by request to the vendor.
Shipment tracking tools can also be available as a part of bigger shipping software or transportation management systems, such as Overhive, Shippo or Freightview, or custom solutions built from scratch and tailored to the specific business workflows (e.g., in highly regulated industries: pharmacy, medical devices).
Boost customer loyalty with shipment tracking
With the help of shipment tracking software, you and your customers get real-time visibility into the delivery progress. Your company can reduce the number of support tickets related to shipment statuses, as well as unlock extra opportunities for brand differentiation with customized tracking pages. If you would like to get the maximum ROI out of shipment tracking by choosing the right product for your business or developing a tailored custom solution, feel free to turn to ScienceSoft's software consultants.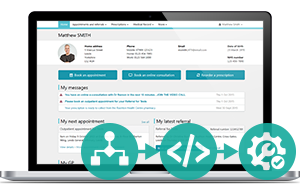 Need to deal with a challenge in software planning, development or maintenance? Leverage the qualified assistance of our specialists to get the results you aspire to.