Editor's note: Boris explains the essence of ERP for food manufacturers and distributors, describes its key features, and overviews popular off-the-shelf ERP solutions for the food industry. If you need assistance in implementing platform-based food manufacturing software or building a custom solution tailored to your needs, feel free to turn to the ScienceSoft team for software development services.
Food manufacturing software in brief
Throughout the food manufacturing process, from purchasing raw materials to distributing end products, manufacturing companies rely on different types of software to facilitate their business-critical operations. An Enterprise Resource Planning (ERP) solution is one of the key elements of a manufacturing software ecosystem. It helps plan raw material procurement and utilization, monitor inventory levels across various manufacturing stages, automate customer order processing, and track finished food items through the entire supply chain.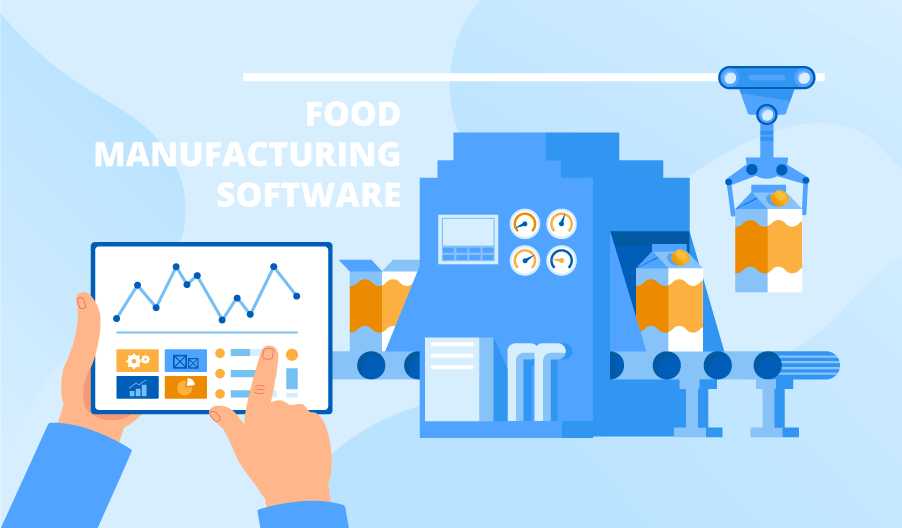 Key functionality of food manufacturing software
All ERPs for food manufacturers are unique and may provide different functionality depending on the manufacturer's size, the production process specifics, the existing digital environment, and more. ScienceSoft's customers from the food manufacturing domain are typically interested in the following food manufacturing software features:
Planning of food production and distribution. To analyze sales history, get analytics-based recommendations on the optimal time for raw material purchasing, manage order grouping for bulk processing, and plan product shipping.
Bill of Materials (BOM) creation and management. To centralize information on the amount and cost of raw materials required to manufacture a particular SKU, create and edit product manufacturing and packaging instructions.
Inventory management. To track the quantity of raw materials and finished goods, timely reallocate inventory between multiple manufacturing, storage and distribution sites, identify slow sellers and popular products, predict high and low sales periods to avoid overstocking and stockouts. To control expiry dates for ingredients and products and find inventory optimization opportunities according to the First Expired, First Out (FEFO) principle.
Supply chain management. To monitor the transfer of raw materials and end products between manufacturing facilities, storage locations and distribution centers.
Recipe management. To facilitate the creation and storage of food and beverage recipes, record information on ingredients and their substitutions.
Quality management. To establish quality control checklists and procedures, monitor the quality of raw materials and end products to ensure food safety and quality, and maintain compliance with relevant governmental regulations.
Cost management. To accurately value inventory based on a preferred costing method, track the spending on raw materials, consumables, etc.
ScienceSoft recommends: Top off-the-shelf food manufacturing ERPs
BatchMaster Process Manufacturing Software
Adjusting recipe formulas during product manufacturing to meet cost target or nutritional criteria.
Product quality control, template-based generation of COA reports.
Inventory reservation for customer orders based on their priority.
Instant access to the customer order and payment history.
Seamless integration with QuickBooks, Sage, Microsoft Dynamics GP, and SAP Business One Financial Module.
A mobile app.
Starting Price: $2,000 per user (perpetual license).
Aptean Food & Beverage ERP JustFood Edition
Evaluating raw material suppliers based on the delivery speed, supply volume, inventory quality, pricing, etc.
Clustering sales orders that are ready for shipping.
Defining the optimal product shipment route with Microsoft Bing Map Service.
Access to the products' nutritional information, ingredient and allergen declarations, quality audit results stored in JustFood ERP's database upon scanning an item's QR code.
Integration with Twitter and Facebook to collect feedback on products.
A mobile app.
Starting Price: $170 user/month.
SYSPRO Food and Beverage Software
A supply chain portal to communicate with raw material suppliers and auto-select preferred suppliers for particular inventory items.
Tracking current vs. planned material and labor utilization.
Calculating cost of work orders in progress.
Access to the full history of documented versions of food product recipes, ingredients, etc.
Merchandise return processing.
A mobile app.
Starting Price: $199 user/month.
Make the first step to your future food manufacturing software
Food manufacturing and distribution software can facilitate manufacturing planning, optimize inventory management and supply chain operations, and help guarantee the compliance of food products with the required industry- and country-specific regulations. If you consider implementing effective food manufacturing software to improve the transparency and overall effectiveness of your food manufacturing and distribution processes, feel free to turn to ScienceSoft's team.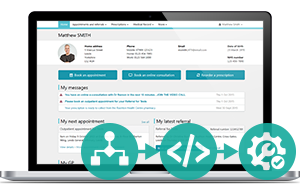 Need to deal with a challenge in software planning, development or maintenance? Leverage the qualified assistance of our specialists to get the results you aspire to.