NFT Consulting Services
Planning all technology aspects of an NFT transaction system
ScienceSoft provides NFT consultants to scope an NFT solution, form a programming stack and mitigate risks associated with non-fungible tokens.
NFT consulting services help estimate the feasibility of an NFT business idea and get expert advisory guidance throughout an NFT project.
Scope of Our NFT Consulting Services
By exploring the competition and expected audience in your target market, we plan a winning user experience of your NFT app. We mind users with different levels of digital maturity and come up with features that add convenience to user journeys.
We weigh up expected ROI from NFT business launch against potential costs and risks and provide you a detailed analysis of viability and profitability of your business idea.
Functional requirements specification
We analyze your original NFT solution requirements, resolve conflicting ones and take into account the best practices in NFT platform development to draw up a complete solution specification detailing its functions.
Non-functional requirements specification
We specify non-functional attributes your NFT platform must deliver, e.g., the throughput rate, response time, user error protection rate, fault tolerance. Adherence to the requirements described by our team will ensure proper platform's functioning.
Solution architecture design
We map the connections between the NFT ecosystem components: a user-facing app, user entry points, a minting mechanism, underlying blockchain(s), integrated digital wallets, data storages.
Technology stack assembly
We compare and shortlist the best vendors of third-party services used in an NFT ecosystem (e.g., for data storages) and programming tools for custom development (e.g., for a user web app).
ScienceSoft as an NFT Consulting Company
ScienceSoft is a reputed provider of software development and consulting services. The reliability of our work has been confirmed by the international ISO 9001 certification and numerous awards.
34 years in software development and 24 years in web development, the quality of our services is time-proved.
Having grabbed the specifics of 30+ industries on various projects, we easily apply the knowledge to different NFT use cases.
We have blockchain experts in the team who have been engaged in various blockchain-related projects apart from NFT, like the development of a blockchain-based supply chain or a crypto wallet.
We have vast experience in developing customer-facing apps – customer portals and ecommerce solutions – so we are good at crafting conversion-driven user experience.
Our consultants cater to different situations and demands, whether a firm needs to start with an MVP of an NFT trading platform or wants a working prototype to get hands-on experience.
The Financial Times Includes ScienceSoft USA Corporation in the List of the Americas' Fastest-Growing Companies 2023
For the second year in a row, ScienceSoft USA Corporation ranks among 500 American companies with the highest revenue growth. This achievement is the result of our unfailing commitment to provide high-quality IT services and create best-value solutions that meet and even exceed our clients' expectations.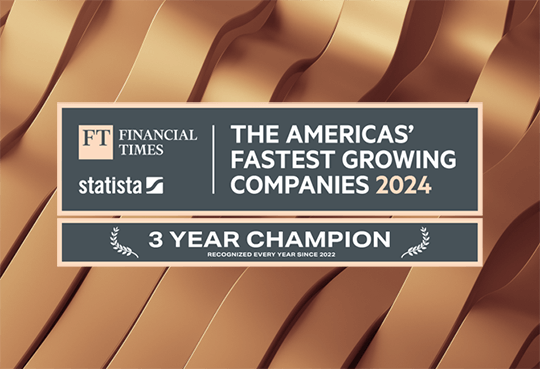 NFT Use Cases Covered by ScienceSoft
Tokenizing authentic artworks and assigning ownership to a buyer (though without copyright protection).
Selling virtual stuff (like weapon or garment), which gives competitive advantage to gamers.
Eliminating the need for streaming services to sell music and thus raising the compensation for music creators.
Creating a sense of uniqueness for photographs and greater recognition for creators.
Selling unique sports collectibles like autographed items to sports fans.
Preventing speculative ticketing with a transparent record of sold tickets stored on the blockchain.
Transferring patent ownership rights and keeping transparent record of patent owners.
Enabling a secure paperless process of closing real estate deals.
Risks of NFT Projects We Mitigate
We offer MVP development to build and launch your NFT platform within minimum viable investment and time and grow it gradually using the early generated return on investment.
Solution
Lengthy development process
We include tried-and-tested libraries of reusable elements in the recommended tech stack for fast development. For example, we use OpenZeppelin libraries for smart contract creation.
Solution
We recommend adding different payment options, namely mobile and credit card payment, to engage users without digital wallets.
Solution
Significant environmental impact
To reduce the amount of power consumed by the blockchain network, we advise on blockchains built on the proof-of-stake protocol, the least energy-intensive one.
Solution
By introducing seller's account verification, we protect users of your NFT platform against buying stolen artworks.
Solution
We apply security best practices and rigorous testing to ensure there are no vulnerabilities in deployed smart contracts.
Solution
Our Latest NFT Project: NFT Marketplace Consulting for a Startup
In brief
We analyzed the feasibility of the client's project and provided our estimates of project costs, expected ROI, timescales, and risks.
Building on the client's vision and our marketplace development expertise, we scoped the functionality of the NFT marketplace app with the most user-friendly experience in mind.
We presented a dynamic solution prototype to validate the UX before proceeding to the development stage.
We visualized the NFT marketplace architecture and provided a list of the required techs to build all the components.
Consulting outcomes

Our client was able to clearly lay out their selling proposition and estimate the profitability of their business idea.
Well-documented functional scope and architecture of the NFT marketplace infrastructure facilitated the development process and minimized uncertainty for the development team.
<![endif]--> <![endif]--> <![endif]-->