Best Ticketing Systems in 2023
Software for Fast and Effective IT Help Desk and Customer Service
ScienceSoft can help you choose and implement a ticketing system to coordinate high volumes of tickets and enable knowledgeable and quick responses.
Ticketing System: Essence, Key Functions, Benefits
A ticketing system enables the collection of service requests from various communication channels and automates a request resolution flow, including request assigning, prioritization, escalation, and tracking. Here are quick facts to equip you with the fundamental knowledge on ticketing software:
Key functions that all ticketing systems support are automation of a ticket life cycle, knowledge management, self-service support, and analytics. SLA management can be implemented for more formalized service delivery.
Among the benefits of a ticketing system, a possibility to speed up ticket resolution shines above all.
There are three types of ticketing systems: a customer service desk that helps manage requests from a company's customers, an IT help desk that enables employee support, and a ticketing system for software developers to track bug fixing in the course of projects.
Relying on ScienceSoft's experience in ticketing automation, we recommend Microsoft Dynamics 365 as the best software for a customer service desk, ServiceNow as the best IT help desk system, and Jira Software as a ticketing system for software development projects.
Why Use a Ticketing System
Companies that have successfully adopted ticketing software report the following benefits:
Order and transparency, even with large volumes of service requests

Having a centralized system makes it much easier to organize incoming tickets, control their status and not overlook unanswered requests.

Omnichannel customer care

A ticketing system can be integrated with any communication channels your customers use when they need help.

Fast first response

With an automated, rule-based distribution workflow, tickets are not stuck in a general waiting queue.

Fast ticket resolution

Support agents raise their productivity with access to a knowledge base right in a ticketing system and AI-powered suggestions for a quicker search.

Smooth ticket escalation

Even if a ticket passes through several people (agents or a manager), they all instantly grab the whole context of the situation and previous communication.

Continuous service improvement

In-built reporting on service KPIs helps assess the service quality, while full process visibility helps detect improvement possibilities.
Features to Form a Full-Scale Ticketing System
Using our features list, you can set up automated ticket management. We also offer to create a feature list specific for your individual case and help choose a platform that would provide the relevant capabilities.
Ticket creation from requests submitted via email, web, phone, live chat, social media.

Ticket prioritization based on urgency, SLA terms, or any other custom rules.

Ticket routing based on the expertise, availability, and workload of service agents.

Ticket escalation.

Response templates.
Knowledge base for agents.
Content tool to create and edit knowledge articles.
Document co-authoring.
Contextual search of articles for agents.
AI-driven knowledge intelligence.
Communities and forums.
FAQs.
Virtual agent to answer commonly asked questions.
Service request submission.
Analytics and visualization
Customizable dashboards.
Surveys to get user feedback for service optimization.
Incident root cause analysis.
Post-incident reviews.
CSAT reporting.
Service Level Agreements (SLAs).
Entitlements (type and level of support).
We've prepared a demo built on Dynamics 365 to give you a real experience of working in a ticketing system.
Start a demo
Success Story by ScienceSoft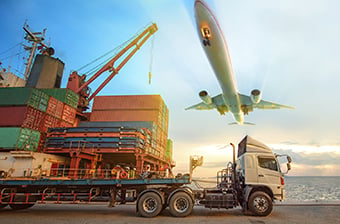 Customer Service Desk Built on Microsoft Dynamics 365
ScienceSoft planned and built a comprehensive customer service solution for a logistics provider that ultimately helped the company reduce the case resolution time by 30%.
Types of Ticketing Systems
Depending on the purpose and target users, we differentiate between three types of ticketing systems:
Used to manage and respond to customer inquiries. Often makes up a part of a larger CRM system. Its key value is in improving customer satisfaction and retention.
Implementation tip: integrate all communication channels with a unified omnichannel dashboard to help agents handle all interaction threads in a single place.
ScienceSoft's choice: Microsoft Dynamics 365
IT help desk for employees
Used to collect and process IT issues reported by employees. Its key value is in supporting the continuity of business processes relying on IT.
Implementation tip: implement a standalone analytics app to monitor high-level performance trends of your IT unit and uncover their root causes.
ScienceSoft's choice: ServiceNow ITSM
Ticketing system for software developers
Used to track bugs and change requests in software development projects. It usually makes part of larger project management software.
Implementation tip: set up automated notifications on task placement and updating to speed up the project flow.
ScienceSoft's choice: Jira
Do you need a custom ticketing system?
Our 5 simple questions will give you the answer!
Have you already considered some market-available software and have requirements not met by it?
Will you need integration with custom legacy systems?
Do you need a ticketing system as an extension of your current custom-built software (e.g., a customer service desk to make a part of your custom CRM)?
Do you need support formats rarely included in ready-to-use ticketing systems (e.g., video support)?
Do you have a support team of 100+ agents?
Please tell us a bit more about your needs
Answer at least 3 questions to get results.
Off-the-shelf software will work fine for you
Market-available ticketing systems can perfectly meet your needs. Your only challenge is to select smartly, factoring in your requirements, system scalability and performance, as well the pricing options. ScienceSoft can do all the exploratory work for you and present you with structured findings needed for your decision-making.
Don't jump into custom development right now
You have serious reasons for a custom ticketing system, but your situation is not clear-cut. ScienceSoft can help you proceed with a thorough feasibility analysis to see if the benefits outweigh the challenges of custom development.
You'll win from a custom ticketing system
We suggest you consider building a custom ticketing system! ScienceSoft can help you proceed with a thorough feasibility analysis to see if the benefits outweigh the challenges of custom development.
Scenarios of a Ticket Lifecycle
A ticket's journey is not always as simple as submitted-resolved-closed. An effective ticketing system should cover the following typical scenarios:
Top 4 Systems for Ticketing
We relied on our hands-on experience and also conducted market research to develop this list of the most functional and convenient ticketing systems. Of course, your choice will be conditioned not only by the system portrait but by your requirements. We can work with you individually to narrow the list down to one system, your best choice.
Microsoft Dynamics 365
Best for: Customer service desk
Reputation
Leader in 2022 Forrester Wave for CRM Suites. Leader in the 2021 Magic Quadrant for the CRM Customer Engagement Center.
Why we love it
Highly customizable ticket management.
Multiple communication channels (phone, email, web, chats, social networks, SMS, IoT sensors).
Agent productivity tools: AI-driven suggestions of knowledge articles and similar cases, scripts for customer interactions, chatbots to handle basic queries.
Customizable templates for user surveys to get feedback on the support team's work.
Forecast reports for case and conversation volumes.
Real-time analytics reports.
Pricing
Professional: $50/user/month.
Enterprise: $95/user/month.
Voice Channel add-in: $75/user/month.
Digital Messaging add-in: $75/user/month.
Chat add-in: $60/user/month.
Virtual Agent add-in: $1,000/2,000 sessions/month.
ServiceNow® ITSM Platform
Best for: IT help desk for companies with 500+ employees
Reputation
A 9-time Leader in Gartner's Magic Quadrant for ITSM Tools.
Why we love it
Incident management to track IT failures and restore services fast.
Employee service center as a single source of information and services. 
Virtual Agent ITSM for intelligent and personalized conversations with users to help resolve their issues.
Pricing
ServiceNow provides custom quotes by request
Jira Service Management
Best for: Collaboration-focused IT help desk
Reputation
Leader on 2022 Gartner Magic Quadrant for IT Service Management Platforms. Leader in 2021 Forrester Wave for Enterprise Service Management.
Why we love it
Prioritizing, tracking, and assigning incoming requests from various sources (including Slack and Microsoft Teams).
Issue root cause analysis to optimize resolution guidance.
Knowledge base for employees' self-service.
45,000+ companies rely on Jira for ITSM.
Pricing
Free (for up to 3 agents).
Standard: free for one year for 10 agents.
Premium: $47/agent/month.
Enterprise: custom pricing.
Salesforce Service Cloud
Best for: Customer service desk requiring extensive AI capabilities
Reputation
Leader in 2022 Gartner Magic Quadrant for CRM Customer Engagement Center for 13th consecutive year.
Why we love it
An agent console with integrated telephony, digital channels, and a 360° customer view.
Trailhead (free online learning platform to increase agent productivity and grow skills).
AI-driven predictions, next step and knowledge article recommendations for agents.
Einstein chatbots.
Pricing
Essentials: $25/user/month.
Professional: $75/user/month.
Enterprise: $150/user/month.
Unlimited: $300/user/month.
Einstein AI & Analytics add-on: $50/user/month*.
* Requires an annual contract.
How to Choose the Right Ticketing System
Veranika Kavaliova, a help desk manager at ScienceSoft, shares a tip that has helped many enterprises be fully happy with their ticketing processes in the long run:
If your help desk's load is high, you must choose a ticketing system with very flexible configuration and customization possibilities (Dynamics 365 is a good candidate) as you will certainly need to adjust routing, approval, and escalation workflows. Given that the flow of tickets is high, all rules must be thought through to the smallest detail.
About ScienceSoft

ScienceSoft is a global IT consulting and IT service company with 34-year history and the team of 750+ IT professionals on board. We advise our customers on the platform-based and custom ticketing software implementation and offer a full cycle of relevant services, from consulting to post-launch support. If you're interested in ticketing system for your business, contact our team to get more details.

<![endif]-->