"Customer is king" – building and maintaining good relationships with your clients is of supreme importance in today's competitive business environment. In fact, 33% of Americans admit that a single case of poor customer service can discourage them from continuing with a company. As businesses keep on looking for ways to improve customer service, we recommend focusing on providing clients with timely and efficient help in case of any question or problem.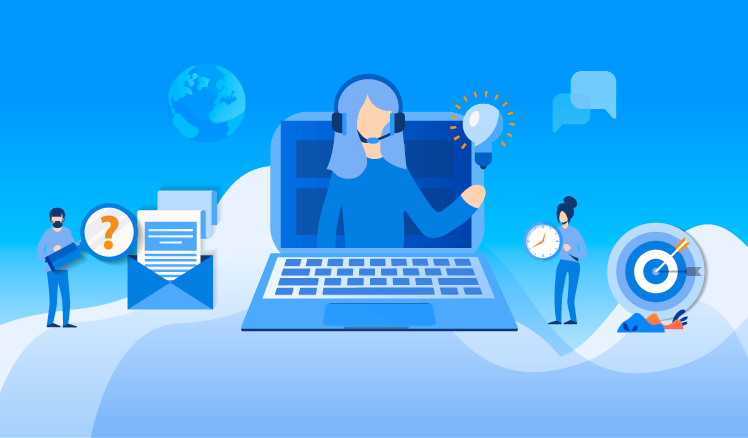 Help desk software facilitates receiving, logging, and allotting tech issues to the relevant help desk specialists, making the entire procedure convenient for the customers and the employees involved. The ticketing component allows tracking and organizing issues for faster resolution. Help desk software can prove to be a real asset to modern-day organizations, and enhance their relationships with existing and potential clients in the long run.
To achieve all this, companies may choose different types of help desk software depending on their specific characteristics and needs. Here are these types (you can find more examples for each type in this list of help desk software):
Ready-made solutions focusing on customer service exclusively (Freshdesk, Hesk). Such solutions will probably be the least expensive but offer the least flexibility.
Modules within CRM systems. If a company already uses, for instance, Salesforce, it can make sense for them to purchase Salesforce Service Cloud and have the info on all its customers in one place. And if it's using, say, Dynamics 365, it can additionally purchase Dynamics 365 for Customer Service and enjoy data-driven customer service with it.
Modules within ITSM/ticketing tools. If a company already uses ServiceNow or Zendesk, it can opt for the platforms' corresponding modules for customer service: ServiceNow Customer Service Management or Zendesk Support. This way, all the IT related issues within a company as well as customer inquiries will be resolved in one place.
Custom help desk solutions. This kind of solutions provides the highest level of flexibility and fitness to your business needs while posing such challenges as high costs and prolonged development process.
Perks of help desk software
Here are some advantages of implementing help desk software:
Quick response time – All customer-generated tickets can be resolved efficiently in a couple of hours through help desk ticketing systems. Thus, clients realize that the company is serious about providing excellent customer service. Urgent tickets can be resolved on a priority basis.
Brand recognition – Help desk software can improve brand reputation. When outsourced, support services make customers feel as though they are not interacting or getting support directly from your organization. So, the fact that your business is willing to personally address consumer problems helps to elevate its reputation and overall image.
Accessibility – Help desk software pushes up mobility, as its simple web interface can be easily accessed through any device – smartphone and mobile or personal computer with internet connection. With help desk ticketing software, all tickets are uploaded to a unified platform and can be tracked or resolved from any geographical location.
Automatic allocation of help desk tickets – Help desk software ensures that all manual and cumbersome tasks are automated, thus reducing paperwork, labor dependency and the need for the extra workforce. Tech representatives are not overburdened as help desk software streamlines operational functions, leaving them with extra time and energy for essential work.
Centralization of all IT requests – A specialized user portal ensures a separate place for users to create tickets. Tickets can be stored, viewed, edited and closed once they are resolved – the whole process is visible, flexible and structured. The portal can also be used to convey and communicate important messages to clients such as site downtime, thus enhancing two-way dialogue and engagement with customers. The centralized repository of customer ticket data is highly secure.
In conclusion
Help desk software is a potent tool that can make life easier for customer support staff and IT tech representatives. Implementing this type of software helps to solve issues in a timely manner and, as a result, provide better customer service.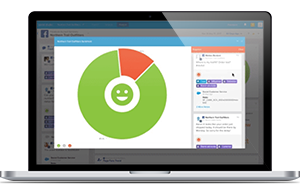 Looking for a way to improve your customer service? Our specialists in customer service management provide a full cycle of consulting and optimization.