Outsourced IT Support Services
Outsourced IT support services help maintain the smooth operation of an IT infrastructure by responding to incidents, implementing change requests, and providing preventive monitoring.
Outsourced IT support by ScienceSoft is backed with 15-year-mature IT support practices and ensures scalability, cost-efficiency and steady evolution of your on-premises, cloud or hybrid IT infrastructure.
Tired of Inefficient IT and High Infrastructure Costs?
ScienceSoft's team is ready to carry out timely incident handling and proactive improvement of your IT infrastructure.
Increased efficiency of IT teams and IT infrastructure:
Comprehensive SOP documentation for all IT support activities.
Network diagrams.
View more
Architecture descriptions.
Configuration management database.
Infrastructure improvement plan.
Cost-effective self-service:
Knowledge base content.
FAQ.
User manuals.
Improvement of customers' satisfaction and user adoption:
CSAT improvement plans based on surveys and assessments.
User training materials
Ensured compliance with industry regulations:
Reports on regulatory compliance.
Transparent service delivery:
Regular service reports.
Quarterly maintenance reports (performance, security, issues, patches, backups).
View more
Health check reports.
Security assessment reports.
Incident reports with root cause analysis.
| | |
| --- | --- |
| | 15 years of experience in help desk and application support. |
| | 14-year experience in ITSM. |
| | 9 Microsoft Gold Competencies, including Application Development and Integration, Data Platform, Data Analytics, Collaboration and Content. |
| | AWS Select Consulting Partner, IBM Business Partner. |
| | 700 + IT professionals on board. |
| | Ability to bring value in every project, as proved by the prestigious Global Outsourcing 100 listing. |
| | ISO 9001 and ISO 27001 certified to assure the quality of provided services and the security of the customers' data. |
| | Industry-wide experience - healthcare, retail, manufacturing, financial services, marketing and advertising, etc. |
Optimized infrastructure costs
Before starting support activities we carry out the TCO comparison of IT infrastructure supported in-house vs. by ScienceSoft based on a thorough analysis of the current state of your IT infrastructure.
Stable infrastructure performance
Serving 24/7 to cover multiple time zones from GMT -9 to GMT+13. Fast management of incidents: first response to 90% calls in 40 seconds, to email requests within 30 minutes; automated ticket escalation.
Timely introduction of changes
Urgent changes are implemented within 8 working hours, new app functionality is delivered in 1 day – 2 weeks.
Our Hallmark IT Support Projects
The Financial Times Includes ScienceSoft USA Corporation in the List of Americas' Fastest-Growing Companies 2022
ScienceSoft is one of 500 companies with the highest compound annual growth rate in revenue. This achievement is a result of our unfailing commitment to provide high-quality IT services and find best-value solutions to clients' needs.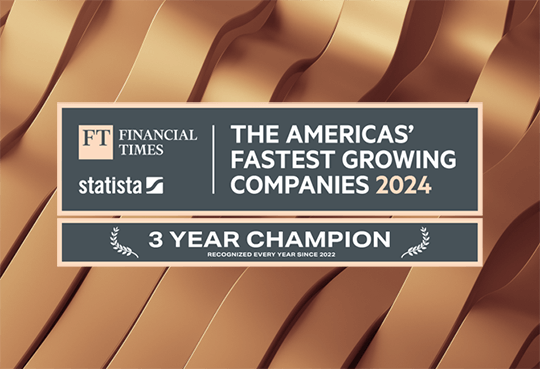 Proactive IT infrastructure monitoring.
IT infrastructure maintenance:

User administration.
Workstation management.
Regular software configuration and updates.
Network, data center, cloud service management.

L1, L2, L3 support.
Cloud usage optimization.
GO FOR OUTSOURCED IT SUPPORT
IT Support Team Augmentation
Augment your IT support team with L1 support agents, and L2, L3 administrators and engineers for:
Support of certain apps and IT processes.
Long- or short-term filling of resource gaps.
GO FOR IT TEAM AUGMENTATION
Choose Cost-Effective Outsourced IT Support!
infrastructure support costs

cloud costs

app issues

availability of apps

Customer/User Satisfaction Score

Start Drawing the Returns from IT NOW!

ScienceSoft professionals will see to stable performance and steady evolution of your IT infrastructure.

<![endif]--> <![endif]--> <![endif]-->