Technical Support Outsourcing
Outsourced technical support serves to resolve incidents in your IT infrastructure time- and cost-effectively. ScienceSoft is an IT support services company implementing a proactive approach to IT incidents resolution. We analyze the issues' root causes to prevent related problems and can perform continuous monitoring of your IT infrastructure.
How We Cure Your IT Pains
Inefficient IT support workflows.
Highly automated and well-documented incident management procedures.
Check how we handle it
High infrastructure costs.
Proven ITSM practices to deliver efficient support at a competitive price.
Optimized cloud consumption.
Check how we handle it
Raw fixes and updates compromise performance and UX.
Fast and reliable integration of changes with mature CI/CD pipelines and IaC.
Check how we handle it
Lack of in-house expertise in specific IT domains.
Experienced L1 agents and L2, L3 support engineers and administrators quick to see into your processes.
Check how we handle it
Tired of Rigid and Unreliable IT?
ScienceSoft has mined best ITSM workflows out of 15 years of IT support services to keep your IT stable and steadily improved.
Documented IT infrastructure and IT processes:
SOPs for ticketing, incident handling, change management, CI/CD, etc.
Network diagrams.
View more
Architecture descriptions.
Improvement plans.
Guiding materials for users:
Knowledge base
Manuals
FAQs
User feedback assessment reports
with action points to increase the satisfaction score.
Regulatory compliance reports
with assessment of IT infrastructure components' complaince with domain-specific regulations and a compliance gap mitigation plan.
Regular reporting on the continuous tech support activities:
Service level reports.
Quarterly maintenance reports.
Health check reports.
View more
Security reports.
Incident reports with root cause analysis.
Why Choose ScienceSoft
Over 15 years of expertise in help desk services and software support.
Mature ITSM processes backed with 14 years of experience.
700 + employees on board.
9 Microsoft Gold Competencies, including Application Development and Integration, Data Platform, Data Analytics, Collaboration and Content.
AWS Select Services Partner, IBM Business Partner.
Clockwork operation of 700+ employees on board.
ISO 9001 and ISO 27001 certified to assure the quality of provided services and the security of the customers' data.
Industry-wide experience - healthcare, retail, manufacturing, financial services, marketing and advertising, etc.
Serving worldwide 24/7: North and South America, Europe, the Middle East, Asia, Australia.
Reduced IT infrastructure costs
ScienceSoft ensures 50% of tech support costs' reduction due to the higher yield of IT processes. It is achieved through implementing:
Proven ITIL-based tech support processes.
Smart escalation matrix for IT infrastructure issues.
Proactive infrastructure improvements.
Quick response to user requests
Our technical support outsourcing company offers:
40-second response time to 90% of incoming user calls.
30-minute response to help desk email tickets.
Servicing shifts: 24/7, 12/7, 12/5, 8/5 (bound to your business hours or specific needs).
Prompt apps' re-configuration and code fixes
We introduce emergency code changes within 8 working hours and implement functional extensions to apps within 1 day – 2 weeks.
IT Infrastructure Components We Support
With 700+ IT professionals aboard, ScienceSoft provides outsourced technical support of networks; databases, data warehouses, and on-premise data centers; cloud-hosted services; enterprise software ecosystems and separate applications; cybersecurity solutions; and more.
Our Prominent Tech Support Projects
The Financial Times Includes ScienceSoft USA Corporation in the List of Americas' Fastest-Growing Companies 2022
ScienceSoft is one of 500 companies with the highest compound annual growth rate in revenue. This achievement is a result of our unfailing commitment to provide high-quality IT services and find best-value solutions to clients' needs.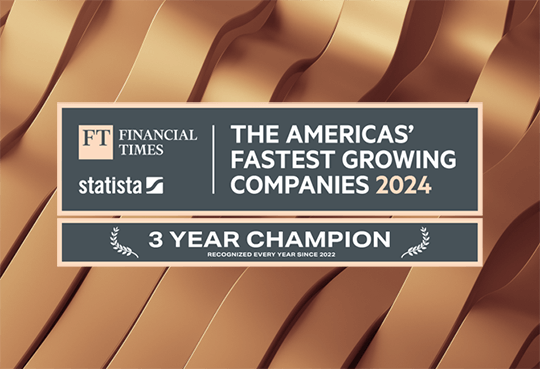 Full Technical Support Outsourcing
We provide the following outsourced technical support services:
L1, L2, L3 service desk.
Continuous IT infrastructure monitoring.
IT infrastructure maintenance and management (users, software, network, data centers, cloud services).
Support of applications and their infrastructure (optional).
GO FOR FULL TECH SUPPORT
Tech Support Staff Augmentation
We reinforce your IT support team with our L1 agents, L2, L3 administrators and engineers:
To cover specific infrastructure parts, application and IT processes.
To mend temporary gaps in resources and expertise.
GO FOR IT STAFF AUGMENTATION
Why Opt For ScienceSoft's Technical Support?
With our tech support outsourcing, you can get:

IT support costs

cloud costs

app failures

app availability

User Satisfaction

Get Tangible Savings and Reliability Now!

ScienceSoft's professionals are quick to dive into your IT processes to run them reliable and steadily improved.

<![endif]--> <![endif]--> <![endif]-->