Remote IT Support Services
Remote IT support aims at keeping your IT infrastructure stable, resolving incidents and handling change requests quickly with the help of remote support software. Providing help desk and application support since 2007, ScienceSoft helps companies reduce IT support costs and increase issue resolution speed.
What You Get with Our Remote IT Support Services
Detailed description of the IT infrastructure and operating procedures
Creating documentation (if absent) or further developing the following descriptions:
SOP documentation for ticket resolution, change and incident management, CI/DC flows.
Network diagrams.
Configuration management database for IT asset information.
Infrastructure improvement plan.
Self-service materials for users
Creating self-service materials for users from scratch (if absent) or improving your company's following materials:
Knowledge base articles.
FAQs.
User guides.
User satisfaction and adoption improvements
CSAT improvement plans based on user feedback surveys and user experience assessment results.
Reduced number of issues due to eliminating problem root causes.
Ensuring compliance with industry regulations
HIPAA, GDPR, PCI DSS, FDA
Regulatory compliance reports.
Compliance gap mitigation plans.
Regular and transparent reporting
Service level reports.
Maintenance reports.
Health check reports.
Security audit reports.
Incident reports with root cause analysis within a ticketing system.
IT Components We Cover with Remote IT Support Services
Applications, websites and web portals
L1 user support (incident resolution).
L2 tech support (root causes resolution, software configuration).
L3 tech support (software enhancements, customizations and integrations, application development infrastructure maintenance).
Vulnerability assessment, regular penetration testing.
Website monitoring (availability parameters, hosting resources, email services, etc.).
Data storage (databases, data warehouses, data lakes)
Data storage and databases design and implementation.
Data storage and databases configuration and administration.
Capacity management and monitoring.
Regular data backup.
Performance tuning.
Storage disaster recovery.
Vulnerability assessment, regular penetration testing.
Proactive network monitoring to minimize downtime.
Vulnerability assessment, regular penetration testing.
Remote desktop access.
Event log monitoring.
Proactive data center infrastructure monitoring.
Vulnerability assessment, vulnerability scanning.
Regular compliance review (HIPAA, GDPR, PCI DSS, FDA, etc.) and reporting.
Cloud services (IaaS, PaaS, SaaS)
Proactive monitoring to minimize downtime.
Cloud service deployment.
Cloud usage optimization.
Cloud service management.
Cloud performance tuning.
L1, L2 support.
User administration, user software setup and installations.
Regular software updates.
Software configuration.
Vulnerability assessment, regular penetration testing.
Malware removal.
Timing of Our Remote IT Support
| | | |
| --- | --- | --- |
| First response time for calls - within 40 sec. for 90% of calls | Delivery time for urgent changes - 4-16 hours | Support time coverage: 24/7, 12/7, 12/5, 8/5 – adjusted to your time zone and business hours. |
What Makes ScienceSoft a Reliable Remote IT Support Vendor
Years of experience

An expert IT team holding a range of certificates

AWS Certified Solution Architect.
Red Hat Certified System Administrator (RHCSA).
Microsoft Certified Professional (MCP).
AWS Certified SysOps Administrator (SOA).

Mature quality management system confirmed by the ISO 9001 certification allowing to implement projects fully meeting customers' quality, time, and budget expectations.

Assured safety of the customers' data we access during the cooperation proved by ISO 27001 certificate.
Partnership with leading IT vendors, including Microsoft, AWS, IBM, etc.
Our Customers Say

Alex Gudkov
Chief Information Officer
TruConnect
I would happily recommend ScienceSoft to anyone looking for a transparent, reliable IT support vendor. They helped us deliver several PHP-based projects, mobile applications, refactored and improved the performance of our .NET code, provided L3 support for our web services. They're very effective and consistently meet all the required KPIs: we were guaranteed hotfix rollouts in under 24 hours, and they delivered on the promise.
Gordon Seipold
CEO
3steps2web
ScienceSoft has been providing an excellent level of service maintaining the application's AWS infrastructure. During our cooperation, ScienceSoft's team has built a fault-tolerant and highly available application infrastructure with automatic crash recovery capabilities, which makes our web application stable and high-performing. We would certainly recommend ScienceSoft as a reliable service provider.
Peter Hermann
CEO
ZEITundZUTRITT GmbH
For the past 6 years, ScienceSoft has been a reliable partner in supporting and maintaining our HR software product. They have fixed hundreds of bugs in the product's performance since the start of our cooperation back in 2016 and keep modernizing HR on our demand, introducing new features and tweaking existing functionality to let us better cater to our growing client base.
Luke Walther
Business Development Director
Give Back Wireless
Due to our business growth, we decided to outsource the continuous development, support and maintenance of our proprietary internal systems. ScienceSoft coordinated knowledge transfer, discovery of our internal systems, then transitioned into supporting those systems and taking on projects to evolve their functionality. We recommend them as a trustworthy partner with skilled technical specialists on board.
Jarod Joyce
Creative Director
Dot It Restaurant Fulfillment
ScienceSoft has been vital to our company's growth in ecommerce over the last 3 years. We rely on the team for a variety of Magento support tasks, and they always deal with our problems fast. They are a very versatile company in terms of the number of services they provide. With their help, we've successfully upgraded our platform, improved our front-end UI, and developed a more efficient internal workflow to support our customers.
Colin Short
IT Director
AL Tamimi & Company
After the intranet migration was finished, we engaged ScienceSoft to provide maintenance and break-fix support for 10 months with monthly system health checks. We'd like to point out that ScienceSoft remained highly responsive during the support cooperation (2 hours to respond, max 4 hours to address a downtime issue).
View all customer reviews
What You Get with ScienceSoft's Remote IT Support
Listed on the prestigious Global Outsourcing 100 among the top advisors and consultants, ScienceSoft is devoted to bring customers value in every project.
Reduced IT support costs and issue resolution time
Our remote tech support approach includes:
Automation of IT support provision (monitoring, task tracking, etc.) with the help of remote support software (such as Jira, Nagios, TeamViewer, etc.).
Optimal support staff utilization for cost optimization.
Flexible pricing models (subscription fee, T&M, per-user, price per ticket).
Ensured data security
ScienceSoft's data security is backed with:
200+ implemented projects in security consulting and penetration testing by our team of certified cybersecurity experts.
An in-house 24/7 security monitoring, ensuring your data is not accessed by unsolicited third parties or altered by ransomware.
The trust of our security services clients, among which are Appcast, T-Mobile, M&T Bank, and others.
Qualified self-managed technical support
L1 technical support specialists who can resolve basic technical tasks quickly without escalation.
L2 technical engineers who tackle complex tech issues.
L3 support team of qualified IT specialists, holding such certifications as AWS Certified Solution Architect, Red Hat Certified System Administrator (RHCSA), Microsoft Certified Professional (MCP), AWS Certified SysOps Administrator (SOA), etc.
The Financial Times Includes ScienceSoft USA Corporation in the List of the Americas' Fastest-Growing Companies 2023
For the second year in a row, ScienceSoft USA Corporation ranks among 500 American companies with the highest revenue growth. This achievement is the result of our unfailing commitment to provide high-quality IT services and create best-value solutions that meet and even exceed our clients' expectations.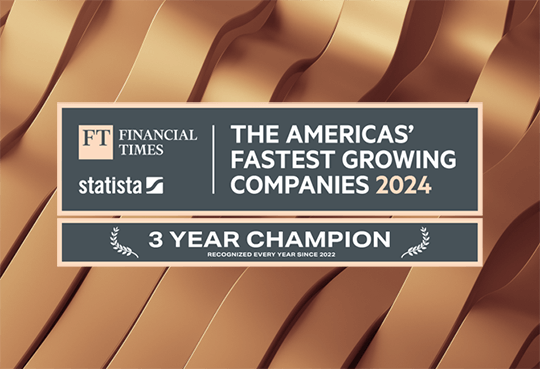 Technologies We Use to Provide Remote IT Support
Our Selected Remote IT Support Projects
Choose Your Remote IT Support Service Option
We are ready to provide our self-managed IT support team, or integrate with your in-house IT support team to ensure the stability of your IT infrastructure:
Why You Should Get Remote IT Support
IT support costs due to remote service provision and optimal resource utilization

app availability due to continuous app monitoring, high availability configurations and blue-green deployment

app issues due to resolving root causes of incidents

cloud costs due to optimization of cloud resources consumption

user satisfaction due to quick issue resolution
<![endif]--> <![endif]--> <![endif]-->