Enterprise Digital Transformation
How to Organize the Process with Maximum Efficiency
In IT since 1989, ScienceSoft drives high-ROI digital transformation across all business areas – from customer experience to behind-the-scenes operational processes.
Key Highlights from Our Guide
Digital transformation is an enterprise-wide revamp of business processes for better efficiency, agility and resilience. At ScienceSoft, such projects are mid-term (1–2 years) and long-term (2+ years). We can reshape just one business area at a time, but more often we deal with the transformations covering a connected multi-step process (like manufacturing or supply chain).
Having put our whole experience together, we created a guide to explain how such a large-scale and all-embracing process as digital transformation should be organized not to stall midway. Start with our highlights and dive in to know all the nuances.
The global economic horizon is clouded, but digital transformation is more crucial than ever before.
It's expected that companies invest in digital transformation in the times of economic stability and even a boom. During recession periods it seems clever to cut spending. However, having a rigid operational model unable to adjust to changing conditions is not a good way to live through economic downturns. Digital transformation is not a privilege but a lifesaver in such times. It doesn't imply shattering all you have now to the core – its true goal is to find and improve vulnerable aspects to make your operations and the whole business model more resilient and relevant to the current market situation.
Main Areas of Enterprise Digital Transformation
Explore ScienceSoft's dedicated pages to learn about the scope, benefits, and cost factors of digital transformation across the core enterprise processes:
Digital Transformation Roadmap: 5 Steps
Our consultants break the process into the following steps to unfold the transformation gradually.
1. Discovery stage
The stage is of utmost importance as we build the full understanding of your business context, and this knowledge sets the direction for all further activities. Namely, we:
Examine your as-is business situation and your business strategy for the next 5 years.
Explore digital technologies and tools you already have to assess the current ability of your organization to respond to your business goals.
Investigate your processes to identify all the pain points that undermine the process efficiency. We've prepared a list to know what to look for:

Monotonous effort-intensive activities that exhaust employees.
Time-consuming activities causing delays in the subsequent chain of processes.
Error-prone activities.
Asynchronous or uncoordinated work of different units/departments.
No real-time visibility into processes.
No informed decision-making, no accurate forecasting.
Wasted assets.
Poor customer experience.
Process disruptions.
Process rigidness and inability to react fast to changing conditions.
Losing to competitors due to process immaturity.
Irrational IT spending (e.g., on the maintenance of legacy techs).

Point out possible digital transformation initiatives that can bring positive financial.
Digital transformation is not limited to eliminating pain points. It goes further – to understanding where ROI can come from. E.g., we can help businesses achieve 10-200% revenue boost from new digital sales channels.
Based on the analysis results and consolidated input of your stakeholders, we outline the digital transformation scope – business areas, processes and problems to focus on.
2. Designing a digital transformation strategy
We frame an enterprise digital strategy around business goals, not around technologies. Let us show the approach by an example of one problem in supply chain management that costs a company millions in lost revenue:
If you think that the goal of your digital transformation is the implementation of AI or any other technology, the first thing you need to do is to shift the focus to challenges your business faces or opportunities you want to grab.
Though we stress the importance of goals, digital transformation consultants must also know the opportunities and business value that different techs create. Here is our rundown of technologies and their possible role in digital transformation.
Business process management.
A single source of truth for business data.
Field service.
Remote access to business data.
Automation of repetitive, low-value and high-volume tasks.
Fast delivery of simple business process automation apps.
Processing of large-volume and high-complexity (with multiple attributes) data.
Automated decision-making based on real-time and historical data.
Optimization of IT infrastructure costs.
Migration to up-to-date, fast and secure technologies.
Processing transactions in a highly secure way.
Unbiased verification and traceability of multistep transactions.
Human-free process monitoring.
Integrating virtual content into a real-world environment.
Creating a new virtual environment.
Extracting meaningful information from video and digital image assets.
3. Digital transformation roadmapping
Any digital enterprise transformation consists of several milestones. We've worked out several rules to progress from one milestone to another without running out of budget or losing the drive:
Starting with data analytics. Unless there is full transparency into the performance of the business areas subject to digital transformation, all other efforts will be a waste.
Starting with quick-value initiatives. A quick return on investment will back up a digital transformation budget and help secure buy-in from a company's CEO or founder(s).
Coordinating the delivery of related functions in several software stacks developed simultaneously.
Staying informed even on minor fluctuations in a company's business plans as they may entail changes in the digital strategy.
4. Implementation
The range of implementation activities within enterprise digital transformation is vast:
Modernization of legacy apps (redesign, delivery of new features, code re-factoring, re-platforming, re-architecting).
Cloud enablement.
Data migration to new apps, between apps.
Launch of digital self-service channels for customers and partners.
Hardware procurement and installation (e.g., for smart connected solutions).
Cybersecurity program development for modernized ecosystems.
Main risks are growing operational complexity, project cost and time overruns, compliance and cybersecurity violations. For each project, our team always creates a detailed risk management plan describing the approach to risk assessment, analysis, detection and mitigation.
5. Driving user adoption
Aligning the capabilities of your workforce with your newly transformed business processes is an absolute must for completing digital transformation. The responsibility is on your side, if specialized training or certifications are needed.
Here are the aspects we can help you with:
Articulating all the possibilities and benefits from transformation to your team leaders. They will not only communicate the value to the rest of the team but also inspire them with enthusiasm.
Conducting user training (for different user roles) to facilitate the adoption of the new software.
Thinking of Digital Transformation? Go There with ScienceSoft
ScienceSoft offers 34 years of experience in IT consulting and software development to make your digital transformation a success.
Quick Facts to Know ScienceSoft
Our company steadily grows, both in number and professionally, since our launch in 1989.
In digital transformation engagements, we use our expertise derived from 3,600+ projects.
In a team of 750+ employees, we have savvy IT consultants, mature programming engineers and experts in niche solutions like VR-powered apps or data-driven IoT.
There are Fortune 500 companies among our clients that achieve their business goals with smart digital solutions created by ScienceSoft.
We are partners with trusted providers of modern technologies and have annual awards from the leading market research companies.
Our excellence in business process improvement is proven by our inclusion in the top 10% service providers by Aciety.
62% of our revenue come from the customers we serve for more than 2 years.
Our Clients Have Unique Digital Transformation Paths
Consolidation of Operational Data Isolated across 30+ Affiliated Companies
ScienceSoft planned a 4-layer integration architecture for data extraction from multiple enterprise systems and unified data analytics, reporting and visualization.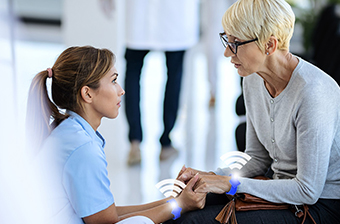 Safety Management for Patients with Behavioral Disorders
ScienceSoft created an RFID-enabled tracking solution to ensure continuous patient supervision and eliminate the risks of self-harm.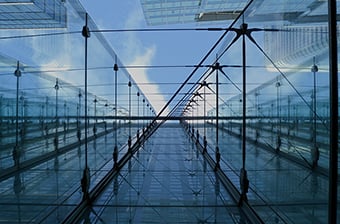 Remote Monitoring for Instant Detection of Construction Defects
ScienceSoft implemented a smart connected solution to collect and process real-time data from sensors installed on construction objects and instantly notify about construction defects.
"Great Partner for Long-Term Cooperation", Clients Say about ScienceSoft
ScienceSoft positively surprised us with cooperation approach already from the beginning. Firstly, initial agreement stage was easy, understandable and we are able start working on our requirements as fast as possible. Secondly, we are able to create more thoughtful solution because of available expertise of allocated resources. Finally, that especially positively resonates with us is that, if there are any cooperation issues, we are able to be fully open from both sides and solve them effectively.
Martins Kalva, Digital Transformation Manager
Roles Needed for Your Digital Transformation
Digital transformation manager
Roadmaps digital transformation. Plans timeframes and budgets for milestones. Supervises implementation activities.
Collaborates with your team a lot to understand where your business is heading and what stands in the way. Formulates digital transformation goals and elaborates an action plan.
Makes sure that digital solutions are compliant with industry regulations. Follows industry trends and contributes to solution conceptualization.
Knows specific technologies that will be used for digital transformation and implements the required solutions.
Creates and maintains a security program as your IT environment changes.
Establishes and maintains an efficient QA process throughout the entire SDLC. Validates the quality, performance and usability of the created or modified software.
Where You Can Find Resources for Digital Transformation
Depending on the scope of your digital transformation and the competencies your team has, you may choose:
Digital Transformation Techs Are Not All Top-of-the-Line
For the success of digital transformation, your business does not necessarily need high-end digital solutions. Often, proper automation, even low-code automation, across the value chain brings the desired results. At ScienceSoft, we rely on a wide stack of both time-proved and advanced techs.
How Much Digital Transformation May Cost
The cost of digital transformation is often envisaged as multi-zero numbers. Yes, the upper limit can be high for companies with a large, often international, team and complicated business processes to improve. However, the cost range of digital transformation is wide – between $400,000 and $5,000,000. We can help you estimate where your cost is placed in this spectrum.
Companies with 1,000 – 5,000 employees
Companies with 5,000+ employees
Key Principles of Our Approach to Digital Transformation
Enterprise-wise decision-making must be data-driven, which makes proper data governance and analytics the core of digital transformation.
Well-thought-out solution conceptualization saves from many hidden costs and risks like unforeseen compliance gaps.
We may build complex solutions that automate multiple workflows, but their usability is never compromised.
Agile is the only way to manage a long-term digital transformation process and quickly adjust the DT strategy to business changes.
Our role is to fully and clearly communicate the value of digital transformation initiatives to a company's leaders. And the latter are responsible for growing a digital mindset in their teams.
Clear KPIs for business processes help assess the success of digital transformation.
<![endif]--> <![endif]--> <![endif]-->