On February 7-8, 2017 senior financial, banking, and technology executives, expert analysts, innovative entrepreneurs, venture capitalists and other industry leaders gathered in London to attend Finovate, one of the world-known fintech conferences. Finovate focuses on showcasing the latest innovative solutions in the banking and finance industry. With the list of participants featuring such names as American Express, Barclays, Caixa Bank, Ernst & Young, Experian, JP Morgan, KPMG, MasterCard, Salesforce, Toyota Financial Services and USAA, this was "the Paris Fashion Week of fintech conferences", as remarked by Daria Woods from Tickertags. Now let's explore which technologies were the 'headliners' of this London defile, and which prominent innovations can bring substantial value for banking and financial companies in 2017.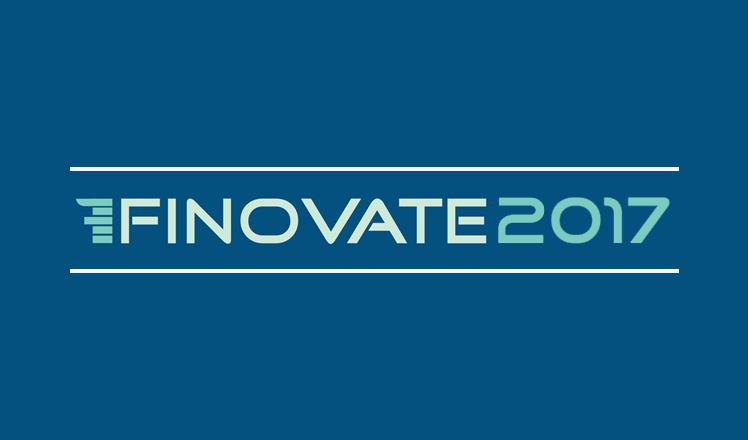 AI to enhance financial management and provide personal financial advice
Artificial intelligence became the backbone of many applications that aim to improve people's financial lives through virtual guidance and assistance. For example, Comarch presented Myra, an investment assistant targeted at wealthy bank customers. The app allows checking their investment portfolios and making timely decisions on the go while driving a car. Wealth Wizards presented a Pension Wizard solution that focuses on customers who want to maximize income through pensions and other sources of retirement income. While some AI-based apps target end customers, other companies developed solutions for banks' employees. For example, W.UP presented its SalesUp solution for marketing and sales teams to make highly targeted real-time offers and improve cross-selling. The app collects not only traditional banking data (such as the transaction history), but also uses non-financial data sources, such as customer behavior, social media, demographics, geolocation, weather, etc.
Biometrics for advanced security
Methods used for customer authentication are continually becoming more diversified. For example, Vasco developed Smile & Sign system that uses the 'selfie' technology while Aixigo introduced a biometric technology based on voice recognition. Still, some companies offer more sophisticated security models. These include Eyeprint ID, created by EyeVerify, which allows customers to log into their mobile banking apps after passing eye recognition. One more reliable and secure solution on the market is Veridium that uses multiple biometric criteria, such as face, Touch ID and 4 Fingers TouchlessID.
Remote identity verification for online platforms
As customers get more familiar with mobile banking apps, we will soon see less physical branches. In fact, some banking mammoths, such as Bank of America, have already noticed that branch-based banking is no longer driving the growth and reallocated budgets from branches to online and mobile banking initiatives. This fact implies transferring some traditional branch-based activities, such as account opening or loan applications, to online platforms.
To meet the challenge of verifying a customer's identity remotely, Mitek developed auto-capture and ID document authentication and presented it at Finovate. Mitek's Mobile Verify solution uses a machine learning passport verification technology, based on experience gained from Interpol, the FSA and military intelligence, making it responsive to ever-changing fraud techniques.
Collaborative technology for better customer experience
Despite the growing use of digital banking services, most customers still want human help for complex financial activities or when they experience problems with, say, online transactions. To solve this challenge, SaleMove developed a platform that uses chat, video, voice and co-browsing to guide the customer through their online banking journey.
Social banking to assist in developing useful habits
Although financial institutions discovered the benefits of social networks about a decade ago, fintechs still manage to invent new innovative ways of using social media. For example, the trading platform eToro differentiates itself from other solutions thanks to its social elements (traders can communicate openly with other members and can even copy successful traders' behavior). The payments provider Memento monitors customers' spending behaviors, shows how they currently spend their money, compares how other members of their network behave as well as allows setting goals for users and their friends. In this regard, forward-thinking banks that introduced a mobile wallet option for customers could further engage them by creating their own app for this same purpose.
On the final note
During the latest FinovateEurope conference, fintechs introduced a number of innovative, fresh products and services that are in line with the trends in software development for banking and finance. Some companies are operating in a crowded space, some are becoming game-changers that disrupt the traditional ways in making financial operations, others are developing niche solutions. But in any case, these examples show how fintechs' transparency, speed, customer centricity and extra advanced services can help banks and financial companies to gain market leadership through adopting innovative solutions.
Choose IT solution
Banking Software Consulting & Solutions by ScienceSoft
Need an IT solution that will suit your specific business needs? Thrive with our platform-based and custom banking software.