Editor's note: The article overviews the basics of human resource portals and employee portals, their key features and differences. Have a look at our web portal development services in case your business needs a powerful HR portal solution.
According to Statista, businesses of all sizes use human resource management software including HR portals. However, HR portals are especially popular among large companies who need to deal with big teams onboard.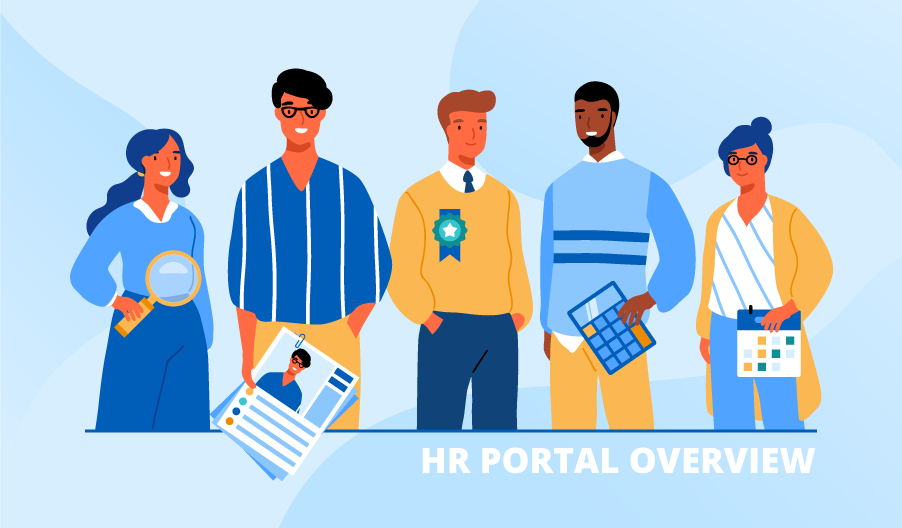 HR portal: recap
An HR portal is an application that enables a company to manage its HR operations and streamline the communication between employees and their managers. HR portals' functional range may include such features as content and knowledge management, ticketing, document management, and business process management tools.
One of the key reasons why human resource portals are so popular is that they facilitate managing a number of issues HR teams deal with on a daily basis, from recruiting and onboarding to employee on-the-job training and evaluation, and many more. The automation of these processes saves plenty of time for HR teams and lets them concentrate on other impactful areas (e.g., retention and corporate culture).
HR portal's key features
Let's have a look at the key HR portal use cases:
Employee information management:
detailed directory of employee profiles (personal info, job history, etc.);
insurance plans;
banking and tax details;
performance history.
Recruitment and hiring:
creating job descriptions and posting job openings on a company's website or social media;
applicant tracking system that automatically accepts (or rejects) applicants according to the chosen criteria;
candidates' background check.
Employee benefits management:
composing and updating a list of benefits (for HR teams);
viewing and leaving requests for benefits (for employees);
Finance management:
payroll management;
rewards management.
Time and attendance management:
scheduling work shifts;
alerting employees on schedule changes;
clock in/out;
overtime tracking;
absence management;
holidays calendar.
Professional development:
performance tracking;
training programs' creation and management;
multimedia learning materials.
What's the difference between an employee portal and an HR portal?
Unlike an HR portal, an employee portal is used as a digital workplace, containing collaboration and social networking capabilities for employees. Here are some employee portal features that an HR portal doesn't have:
Building a knowledge base dedicated to a certain project for internal use.
Tasks planning and tracking.
Communication tools to connect remote workers with their colleagues.
Let's build your HR portal!
An HR portal can help support the consistency of HR workflows in you company, as well as reduce efforts on daily HR activities. If you'd like to implement a user-centric HR portal tailored to your business needs, you are welcome to contact ScienceSoft's team.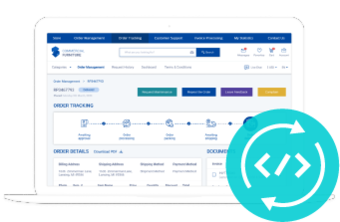 In web portal development since 2005, ScienceSoft's team will deliver a tailored portal solution fully in line with your business needs.