Do you feel that your company's IT Department will soon be buried under endless requests for custom reports? Probably, it is high time to think about giving BI users more flexibility and allowing them to create reports on their own.
Nowadays, when data is widely recognized as a valuable asset, and its amount, as well as importance, is constantly growing, many companies are willing to bring data analysis to a new level (by making BI available for more employees and by using more complex BI methods). While some companies reach out to BI consulting experts to satisfy these needs, the market also offers a solution: self-service business intelligence (an approach to data analysis that enables end users to access corporate data and create reports and charts they need without involving professional data analysts).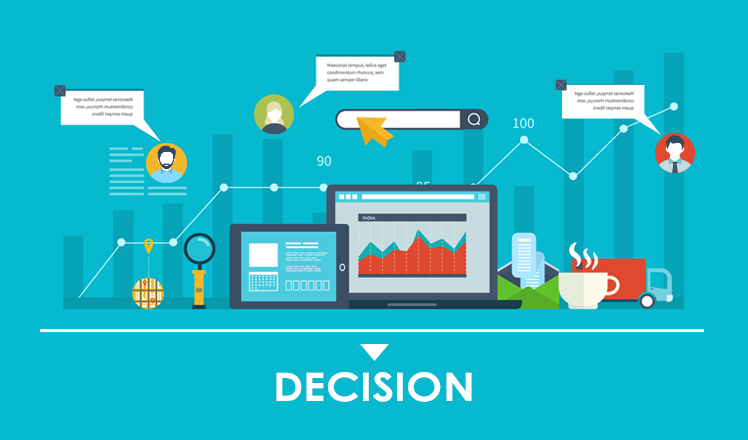 Advantages of self-service BI
Self-service BI brings the following benefits:
Faster decision-making process. Informed decision-making is one of the main goals, and the faster decisions are made the better. With self-service BI, users do not need to wait for weeks (or even months) to get the finished reports from IT or BI team: all the data is available for them whenever they need it.
More self-sufficiency. Self-service BI helps to reduce the number of requests to IT or BI team. BI users have the whole scope of information at their disposal, which allows them drilling down as deep as they need and looking at the data from any angle.
Higher user adoption. Technical background is not required for self-service BI users. As a result, more employees can be involved in data-driven decision-making.
Higher reliability of data. Self-service BI eliminates manual report creation. The users do not need to extract the data from diverse sources and match them in Excel; they rely on a trustworthy corporate BI tool instead. This helps to reduce the human factor (and, consequently, the number of mistakes) and ensure that no manager refers to out-of-date or inaccurate data.
Value of professional data analysts
In spite of self-service BI numerous advantages, professional data analysts' role is as crucial as before. Here is the list of functions that only a professional data analyst can deliver:
Data cleaning. Keeping your data clean and consistent is essential. Otherwise, company's decisions will rely on incorrect information. For example, marking holidays to avoid their influence on sales analysis. Data cleaning done by BI users themselves would be very time-consuming and inefficient. At the same time, professional data analysts use technical approaches to ensure fast and neat data cleaning.
Creating new dimensions via adding analytical attributes. Unlike BI users who focus mainly on the data related to their department or business area, data analysts view the company's data as a whole. Thus, they may add more analytical attributes and create new dimensions to facilitate BI users' experience and make the results even more precise. For example, data analysts can bring like for like sales into the reports to avoid the influence of the dynamic expansion.
Using statistical methods and approaches. It's worth highlighting once again that data analysts have an integral view on the data. What's more, they are professionals, and therefore have professional tools at their disposal. Not only they can do visual data analysis, but also identify trends with formal statistical methods.
Using right visualization. Professional data analysts ensure that data visualization is informative and easy to understand.
How to combine them together
In order to produce a great result, everybody should do what they are strong on. Data analysts and BI users should work in close cooperation. The former create data structure from which users derive information they need. To do their job effectively, data analysts must understand end users' needs. Data analysts' involvement will also bring benefits to self-service BI adoption, as they can organize trainings for new BI users. Additionally, a professional can monitor a real-life system performance and compare expected and actual results.
Here is an example of synergy between BI users and data analysts in retail. The list of BI users includes, but is not limited to, a category manager, a marketing specialist and a store manager. They will monitor the sales, but from different angles. Category manager will analyze the sales in their category, store manager – the sales their store delivers, marketing specialist – the sales of promo vs. non-promo. Data analyst will do data mining and counsel paying attention to healthy food, because the data shows a growing interest to this category. Additionally, data analysts will advise on non-trivial attributes a BI user needs in the reports, and will ensure that all SKUs have a unique name in all the systems.
On a final note
As business intelligence is a sphere where mistakes may be painful or even harmful for the company, it is worth reaching out to business intelligence services providers. BI consulting embraces a wide range of services, which can be chosen according to the customer's needs.
However, if combined, self-service BI tools and professional data analysts create synergy, which allows a company to get the advantages of both approaches.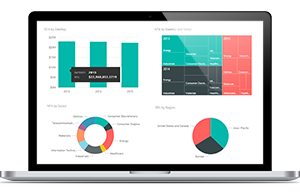 Empower your business by replacing guesswork with informed decision-making. We?ll guide you through this challenging but value-bringing process.