Marina Chernik, PhD, is a co-author of 40 scientific publications. Marina started her career in business analytics in 2011 and joined ScienceSoft in 2017 as Middle Business Analyst. After manifesting herself as a professional and innovative thinker, she has moved up to the position of Senior Business Analyst.
Drawing on her 10 years of experience in business analytics, Marina contributes to ScienceSoft's projects as a business analyst and BI consultant at all stages of the project life cycle – from requirements gathering to user training. Her everyday responsibilities include eliciting and documenting business, functional and non-functional requirements, defining technical limitations and hidden assumptions, consulting technical teams on the overall solution architecture, and many others.
At ScienceSoft, Marina has taken part in many successful data analytics projects, among which are BI consulting for a diversified company with 30+ businesses and high-profile consulting for an outsourcing company with 1000+ employees. As a part of ScienceSoft's team of business intelligence experts for these projects, she conducted deep business analysis, suggested a high-level BI software architecture and advised businesses on how to get actionable insights out of disintegrated data sources.
Besides being a discoverer of innovative solutions for ScienceSoft's customers, Marina shares her expertise on how to improve business processes and increase effectiveness through a well-thought-out business intelligence strategy and advanced BI technologies in the articles published on ScienceSoft's BI blog.
As Nathan Rothschild said, he who owns the information, owns the world. 200 years on, and I must admit it's still the foundation of my BI practice.
Want Marina to share her expertise with you?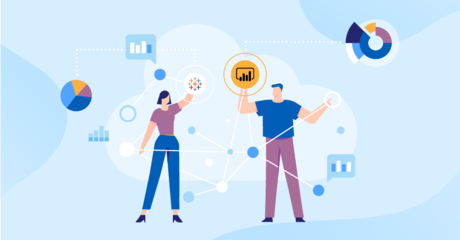 Data Analytics, Business Intelligence
Do You Consider Cloud Data Analytics? – Well, You'd Better Do!
Data Analytics, Business Intelligence
Cloud Business Intelligence: Synergy of Cloud and BI for Your Competitive Advantage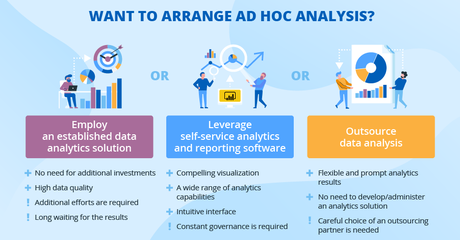 Data Analytics, Business Intelligence
What Ad Hoc Reports Are and How to Benefit from Prompt Analysis
Projects Marina contributed to
Business Intelligence
A High-profile BI consulting for an outsourcing company with 1000+ employees
<![endif]--> <![endif]--> <![endif]-->