Editor's note: In this article, we outline some of the key functionality a startup should look for when deciding on the CRM platform to use and provide our list of top 3 CRM platforms for startups. And if you need help with choosing or implementing CRM software able to meet your specific business needs, consider ScienceSoft's CRM services.
Each startup faces the dilemma of how to quickly achieve sustainable growth with limited human and financial resources. In my opinion, CRM software is one of the main elements helping resolve this challenge. CRM enables startups to punch above their weight and achieve business results matching those of even established competitors. According to a summary by HubSpot, businesses using CRM experience:
29% increase in sales.
34% increase in sales team productivity.
ROI of $8.71 per dollar spent on CRM.
Up to 12% decrease in sales cycle duration.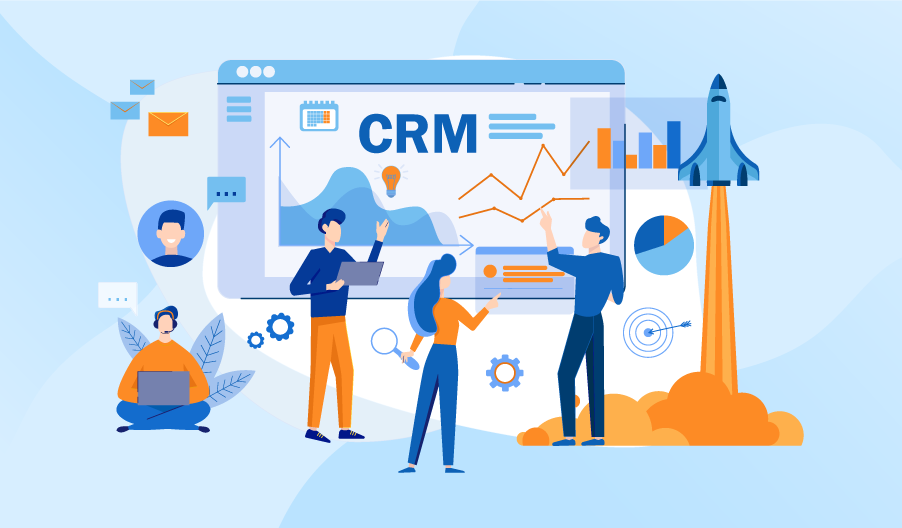 Key features of CRM for startups
Contact management
Each contact is defined by information such as name, address, phone number, email, etc. CRM software keeps this information synced and up-to-date, as well as accessible to everyone engaged in sales, marketing or customer service in your team. This makes it easy to maintain relationships with customers via their communication channel of choice, which is essential for providing a personalized customer experience. More advanced CRM tools can search the web to find and fill in missing contact data automatically, so your team can concentrate on more important tasks.
Workflow automation
CRM enables startups to automate repetitive, error-prone tasks such as entering data, sending emails, posting on social media, or writing reports. When your business grows, you'll need to automate more complex workflows and further enhance your sales, marketing or customer service productivity. For example, when a prospect submits a form via website or email, your CRM tool can create a new entry with the tag "lead", update its status to active, enroll the lead in a Welcome email chain, and then send a notification to your sales rep for further action.
Real-time analytics
All interactions with your customers generate data as a side effect. By analyzing this data, startups can gain insight into things like sales trends, marketing campaign effectiveness, team performance, customer lifetime value, and others. For startups that can't afford wasting employees' efforts on analyzing data manually, CRM solutions offer built-in analytics and reporting capabilities. More sophisticated CRM tools can even generate predictions based on the data provided, allowing you to forecast sales performance.
Sales Performance Tracking
The key to running a successful sales team is incremental improvement. And to find areas of improvement, you need an efficient way to keep track of sales performance. CRM systems provide features for mapping hard data to sales activities. It gives you access to metrics such as average sales cycle length, percentage of revenue from existing customers, average lead response time, and others. It allows sales managers to see which of the sales reps are meeting their quotas and which are under-performing so that they can make any necessary adjustments.
Best CRM for startups: Top 3 platforms
There are many CRM platforms available on the market, each with a unique set of capabilities. Here are three tools we consider most suitable for startups. We've focused on the sales CRM functionality on our list, as that's what small businesses usually need in the first place.
Microsoft Dynamics 365 Sales
The platform comes equipped with a variety of features for streamlining the sales process, including contact tracking, task automation, predictive analytics, and more. The standout feature is the AI-based contextual suggestion engine, which helps sales representatives close deals faster.
Pricing: The basic subscription starts at $65 user/per month for the Sales Professional edition.
Learn more about Microsoft Dynamics 365 Sales.
Salesforce Sales Cloud
The platform's extensive list of features includes contact management tools, workflow automation, file sharing, integration with other apps, and more.
Pricing: The Essentials subscription that covers up to 10 users costs $25 a month.
Learn more about Salesforce Sales Cloud.
HubSpot CRM
HubSpot CRM is especially popular among startups and small businesses. It comes with essential features for running email campaigns, managing contacts, communicating with customers, and producing reports and analytics. Its most remarkable characteristic is simplicity, which facilitates user adoption.
Pricing: Some features of HubSpot CRM are free of charge. The Starter Sales Hub subscription costs $40 per month, with discounts available for startups.
Learn more about HubSpot CRM.
Grow your startup with CRM
For startups, each customer represents an important stepping stone towards success. CRM solutions help maximize customer value and reduce resource limitations with smart automation, reporting, and process management features. If you need help with choosing and implementing a CRM platform fitting your business needs, reach out to ScienceSoft's team of CRM experts.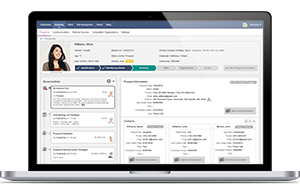 Do you want to manage customer relationships more efficiently? Experienced consultants will help you with CRM software of any complexity.