For small and medium-sized enterprises in the B2B sector, to CRM or not to CRM? is the Shakespearean question that's not about life and death but about chunking some $50-100 thousand off the budget. Decision-making gets complicated with ever more bad news from the battlefield – we know CRM systems have been long compromised by reportedly under-delivering on investments. But we also know that many of the failed CRM projects had never realized the full scope of its potential.
In fact, CRM software is the tool for growing your business, and it does help you stay competitive. But does its adoption take time? Yes. Does it take staff couching? Yes. Does it take much effort? Oh, yes. If you'd rather say a big no to each question above, you are probably either one of the die-hard Excel fans or a cold-blooded manager sending sales reps to scout customer data across disparate systems such as order processing, billing or other software.
But don't you ignore CRM benefits any longer. With affordable cloud options available on the market, CRM solutions are as accessible for SMEs as never before, which means that the enterprise-level CRM functionality is now much closer. Below, we've picked 3 areas of CRM capabilities to look into for driving sales and optimizing internal processes.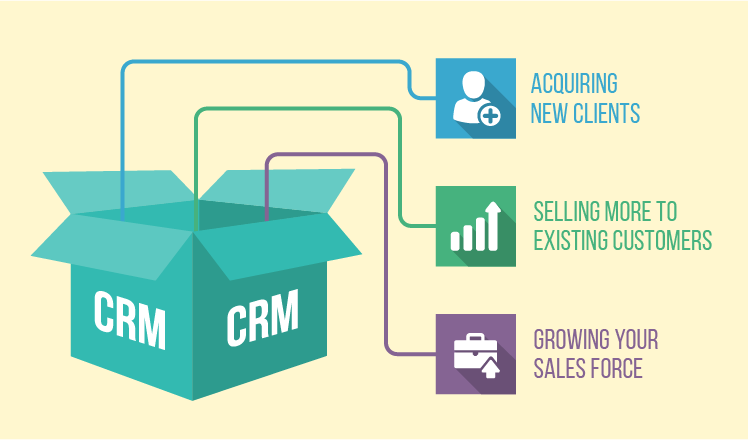 Acquiring new customers
Do you keep an eye on your leads every now and then? Do you check if they are making it through your sales pipeline or have just fallen out of it altogether and got straight into your competitor's? And how will you know where, and why, they sit at any given moment?
Questions are endless, but you can answer them with a B2B CRM system, which has proved to be one of the most effective instruments to provide insights into the real-time progression of leads through the sales pipeline. With fortunes spent on customer acquisition, losing leads can turn out to be a painful experience, and this is where benefits of CRM come into play to maximize customer conversion rates.
Here are just some of the possible functions that can be enabled in a customized B2B CRM solution to assist with acquiring new customers:
timely, automated distribution of leads in line with sales reps' competencies and workload
ongoing tracking of leads, featuring sales force alerts to remind about follow-ups, appointments, lead nurturing opportunities, etc.
in-built email marketing tools for crafting personalized (and therefore more effective) messages
automation of manual tasks, such as reporting and distribution of meeting minutes, which spares time for handling more sales opportunities
Example: for a sales rep with a few hundred prospects (or even more) to handle simultaneously, it is a good practice to monitor news breaks on the nurtured leads' side and remember to respond to them timely with the help of automatic notifications set up in the CRM system.
Selling more to existing customers
The key to encouraging repeated orders of your existing customers is to keep them satisfied and guess their needs. As simple as that. However, with the precious bits of customer information scattered across emails, desktops, notebooks and even brains, it must be difficult to pull it all together in a consolidated view, and even more difficult for the sales reps to 'read' and use this information to reach out to customers effectively.
One of the benefits of a CRM solution is that it serves as a single reference point for the system users by containing a comprehensive, panoramic view of the customers' interactions and order history, which can be easily analyzed and broken down into customized reports to assist with decision-making. Based on these detailed profiles, sales reps can tailor their customer retention strategies and communication policies accordingly.
Example: by analyzing its base of subscribers and segmenting out the most valuable customers in terms of their prospective value, a service provider's sales department can assign and work on individual milestones for each of the selected customers to stimulate their repeated orders.
In case of large accounts handled by several sales reps, insider information passed from one of them to another can trigger crucial actions on the sales dept's part, and this is where CRM comes as a critical tool to track, register and implement such cues (we've covered the topic at length in one of our previous posts). Importantly, this information is also visible to senior executives to make strategic decisions.
Growing your sales force
If you find your company expanding rapidly, you may as well find it needs more sales reps to support the business growth. Whether this expansion is driven by the market or by your aggressive strategy, you will need to rely on well-formulated processes to coach newcomers and ease collaboration of your sales force.
Having a CRM system that covers all these functions by streamlining and automating many sales tasks is a clever step towards a process-centered approach to sales management. First, CRM is a repository of standardized templates and workflows. Second, it keeps track of all the sales reps' actions and thus can serve as a source of best practices for newcomers. Third, as a centralized system that is accessible by multiple users in real-time, it also facilitates cross-departmental (marketing, sales, finance) and internal collaboration. And lastly, CRM is a functional source of easily tracked data about sales force performance for assessment purposes.
Example: CRM customization enables automatic sales workflows that guide sales reps through clearly defined steps of handling assigned leads and customers. This reduces the learning curve for sales newcomers and ensures conformity across the department.
Afterword
As a software engineering company with a portfolio of CRM projects, we were lucky to work with the B2B SMEs that believed in the technology and successfully embraced CRM benefits for their business. To name a real case, Big Red Book – an accounting SaaS provider with less than 50 employees yet with over 35,000 SME subscribers – chose Microsoft Dynamics CRM Online for a full-cycle sales optimization. Having made an important decision, the company now reaps the benefits of all-round subscription management, in-built email marketing tools, critical notifications to both the sales force and end customers, and seamless integration with the company's website and call center for integrated customer support. You can find more details on the projects here.
Of course, a CRM system alone, without deliberate and well-managed efforts, can't bring immediate results to your bottom line (still, this is a common expectation for many CRM adopters). Although supporting your business, this technology only accompanies your CRM strategy, not replaces it. In this light, choosing a system that's inadequate for your needs would render your strategy ineffective. If you hesitate to define the CRM requirements for your business, contact us for a free consultation.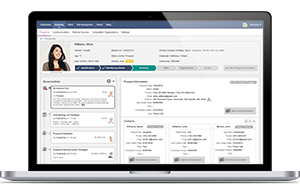 Do you want to manage customer relationships more efficiently? Experienced consultants will help you with CRM software of any complexity.