Editor's note: In this blog post, Vladimir provides a general overview of the factors that influence ServiceNow costs as well as several ServiceNow implementation cost examples. If you'd like to estimate ServiceNow implementation costs or calculate ROI for your company's specific ServiceNow implementation case, drop a line to our ServiceNow consultants.
In my ServiceNow practice, I often hear that ServiceNow is expensive. But how can you tell? There are at least two reasons not to know that for sure:
ServiceNow does not publicly disclose the pricing of their products.
Using the platform brings conceivable cost reductions and has a good ROI, so it's difficult to say upfront whether the platform is going to cost that much in the long run.
Given all that, you can't know how much ServiceNow implementation will cost and then save your organization until you talk to either ServiceNow themselves or a ServiceNow partner like us – ScienceSoft. However, you can explore the ServiceNow pricing topic in a bit more detail first – and you will find all that detail below, fresh out of the oven (where 'the oven' means our hands-on experience providing ServiceNow services).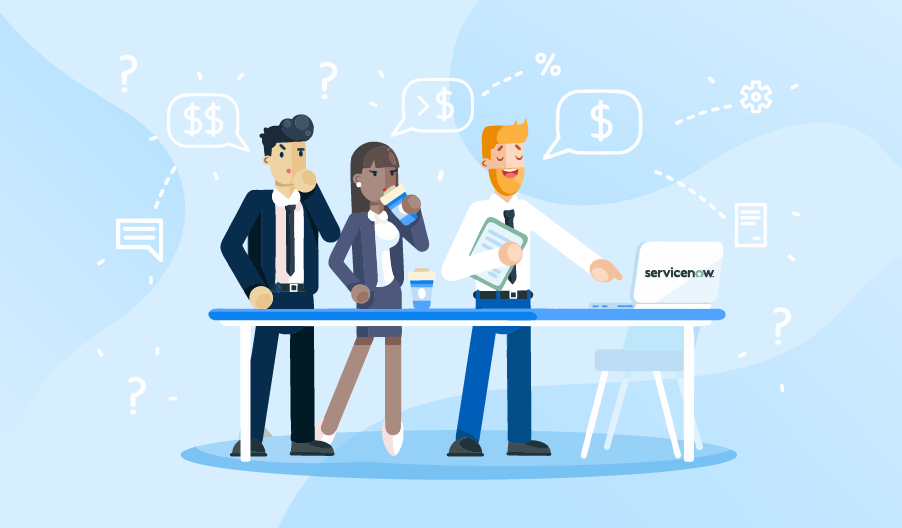 You may find loads of gibberish about ServiceNow prices out there on the internet. Some sited cost examples are outdated (like the prices mentioning the no longer existent ServiceNow Express product) and some pricing-related hypotheses are straight up weird, for example, "$40,000 is a minimum" or "ServiceNow has a free trial period." The truth is, none of the examples you'll find are likely to be anywhere near your recurrent subscription fee because ServiceNow's pricing model uses a complex matrix of factors where each factor weighs in to influence your grand total.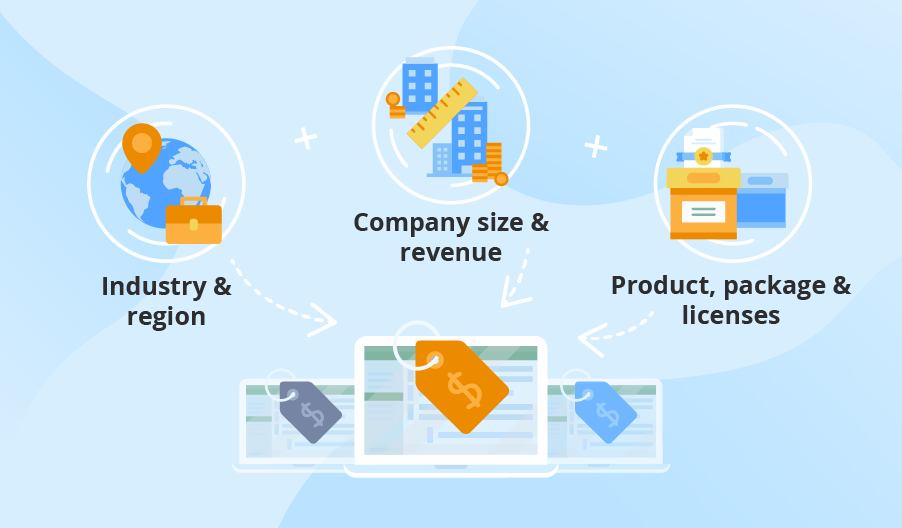 As you may already know, ServiceNow solutions can fit organizations from virtually any industry imaginable. Logistics, banking, IT, public services are just some of the industries that our experts have touched upon while delivering ServiceNow services. And representatives of all those industries may have different approaches to software procurement as well as varying financial capabilities. That is why – as we at ScienceSoft are inclined to think – ServiceNow takes your industry into account when calculating your license prices.
And just like that, when we're talking about two companies that come from the same industry and do not differ in any other cost factor mentioned below, their ServiceNow prices will differ if their offices are situated in different regions, say, in the US and in the Middle East.
It has long been thought that ServiceNow is only good for companies starting at the size of 500 employees. However, companies with an approximate size of 200-300 employees are starting to get interested in ServiceNow products as well, which we at ScienceSoft see as a growing trend among the ServiceNow implementation requests we get. I believe that the key to ServiceNow success in such cases is the right implementation scope that can be defined with ScienceSoft's proprietary ServiceNow implementation model.
Your size being the first step in ServiceNow's custom quote calculation, your number of licenses and your approximate annual revenue also weigh in to influence the total price.
Naturally, the price of your ServiceNow licenses also depends on the particular product you choose: IT Service Management, IT Operations Management, IT Business Management, Security Operations, Customer Service Management, HR Service Delivery, etc. Each product offers at least two packages where this general rule applies: the more functionality available, the bigger the price.
On top of that, your total price is affected by the number and type of licenses you're going to need. For example, the ServiceNow licensing model for the ITSM product has four license types:
Requester – for the people who are going to receive services that you're going to deliver using your ServiceNow solution. Requesters can create, edit, and view their own requests. This license type is free.
Business Stakeholder – for the people who are going to perform everything a Requester does as well as approve requests, view any record, view and drill down reports.
Unrestricted User – a simplified user licensing model that has no restrictions on role assignment. The number of users allowed to be designated as "active" is determined by the number of Unrestricted User licenses purchased.
Fulfiller – for the specialists who are going to deliver services to your requesters and have full admin, developer, or usage rights within a purchased offering, including creating, editing, or deleting any record in the system.
As you may see below, ServiceNow implementation costs may start from $60,000 plus license costs. However, given the complex ServiceNow cost structure, such sample cases can provide only a general idea of ServiceNow project costs. If you need to know your exact pricing, the only way to do it is to contact a ServiceNow consultant.
Customer industry
Implementation scope
Project duration
Implementation costs

Telecom (Germany)

Incident Management

Major Incident Management plugin

Problem Management

Change Management

Configuration Management

Discovery Mechanism>

Integrations with Jamf, Excel, ActiveDirectory.

4 months

$60,000

Oil & Gas (US)

Incident Management

Problem Management

Asset Management

Project Management

Knowledge Management

Configuration Management

Change and Release Management

6 months

$100,000

Energy (KSA)

Incident Management

Asset Management

Knowledge Management

Service Management

Configuration Management

Now Mobile Application

Integrations with Salesforce, Mosyle, ActiveDirectory

5 months

$170,000

Consumer goods (US)

Incident Management

Request Fulfillment

Change Management

Configuration Management

Knowledge Management

18 months

$350,000
As you see there's no point in asking yourself how much ServiceNow costs – you won't get an answer until you talk to a ServiceNow rep or a ServiceNow partner.
Anyhow, the right question to ask yourself is not about the cost of ServiceNow: you should be wondering whether a ServiceNow solution is worth investing your time and money. And according to our experience with ServiceNow implementation cases in large, mid-sized and even relativity small organizations, the effects of ServiceNow always prove worth the effort. If the implementation process is meticulously targeted at curing your org's most alarming pains, ServiceNow cuts operational costs, streamlines business processes and boosts employee productivity in whatever department you choose to use it.
So, if you already start to think about calculating the ROI of implementing ServiceNow in your org, our team of ServiceNow implementation consultants is here to help you. Get to the hard facts about your ServiceNow future by asking our ServiceNow experts to analyze your specific business case, propose a relevant ServiceNow implementation scope and calculate the ROI of your entire ServiceNow initiative.
GET ME AN ESTIMATION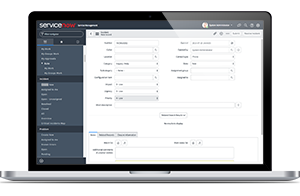 Estimate Your ServiceNow Price and ROI
To make sure ServiceNow is worth your time and money, let our experts estimate your ServiceNow prices and ROI!