ServiceNow® Service Catalog Configuration for a Logistics Enterprise
Industry
Logistics & Transportation
Customer
The Customer is a large international logistics enterprise that ships parcels across 200+ countries and territories around the world.
Challenge
The Customer had been using ServiceNow for a couple of years and saw that the existing functionality ceased to meet their requirements as their business needs had changed with time. So, they wanted to make their ServiceNow functionality reflect the new requirements better. Besides, they were planning to move more business processes onto ServiceNow rails.
The Customer actively outsourced ServiceNow configuration and faced the need to replace one of their vendors covering Service Catalog configuration. The required Service Catalog efforts presupposed letting the Customer's employees request services regarding financial operations, employee equipment, and access rights to needed hardware, software and information resources more conveniently than via email. These procedures should be fully compliant with the Customer's internal business processes. Additionally, the Customer required custom functionality for submitting complex service orders.
Solution
To help the Customer's employees to request needed services easier, ScienceSoft's ServiceNow implementation specialists added new catalog items of 3 categories into ServiceNow Service Catalog:
The employee equipment category enabled employees to contact the Customer's IT department about procedures related to equipment, such as computers, tablets, keyboards, headphones, etc. To support the category, ScienceSoft's specialists created dependent catalog items for it. The items allowed requesting equipment, filing equipment handover forms, calling for faulty equipment repair as well as asking for equipment performance tests with consequent repairs, if necessary.
The access rights category facilitated granting employees access rights. Our specialists created supporting catalog items for this category. They reflected types of access that employees may need, namely access to tools, information resources, and equipment.
The financial operations category simplified the process of requesting services from the financial department. As required by the Customer, our specialists created the following catalog items in this category: an invoice request, an invoice annulment, a purchase order, and a refund request.
To make sure that Service Catalog requests get handled according to the Customer's business processes, our team created respective ServiceNow workflows for each item.
Although workflows defined various specific processes, most of them outlined a sequence of similar procedures. Firstly, most of the requests needed the approval of an automatically defined authority to establish that the request was valid and the employee truly needed and had the right to solicit for the service. The Customer's complex organizational structure prompted us to create a comprehensive and flexible set of rules to automatically define employees authorized to grant approvals for certain types of requests. And as soon as the approval was granted, ServiceNow looked at the set of factors defining the request and generated a complex system of tasks aimed at fulfilling the request. These tasks were automatically assigned to relevant specialists and completed within preset time frames.
Additionally, the Customer commissioned our ServiceNow team to create a feature for multilevel service requests allowing employees to order multiple catalog items in one request. ServiceNow offers such functionality out of the box (order guides), but the Customer was not satisfied with it and wanted it to be custom-made. The feature created by our team displayed a set of possible service orders that encompassed multiple catalog items. For example, as a multilevel service request, workplace creation presupposed booking different equipment, preparing relevant documentation, creating user accounts, granting access rights and so on. All of these suborders were filed automatically and then processed in accordance with pre-established workflows.
Results
Due to the changes introduced to the Customer's ServiceNow Service Catalog, their employees now can conveniently request services associated with employee equipment, financial operations, and access rights. The submitted requests are handled according to the Customer's business processes supported by respective ServiceNow workflows. And due to the custom-made functionality for submitting multilevel service requests, the Customer's employees don't need to have a full understanding of the whole list of categories and items needed for their order as the system associates order types with all necessary activities automatically. This significantly facilitates the process of submitting and fulfilling multilevel service orders.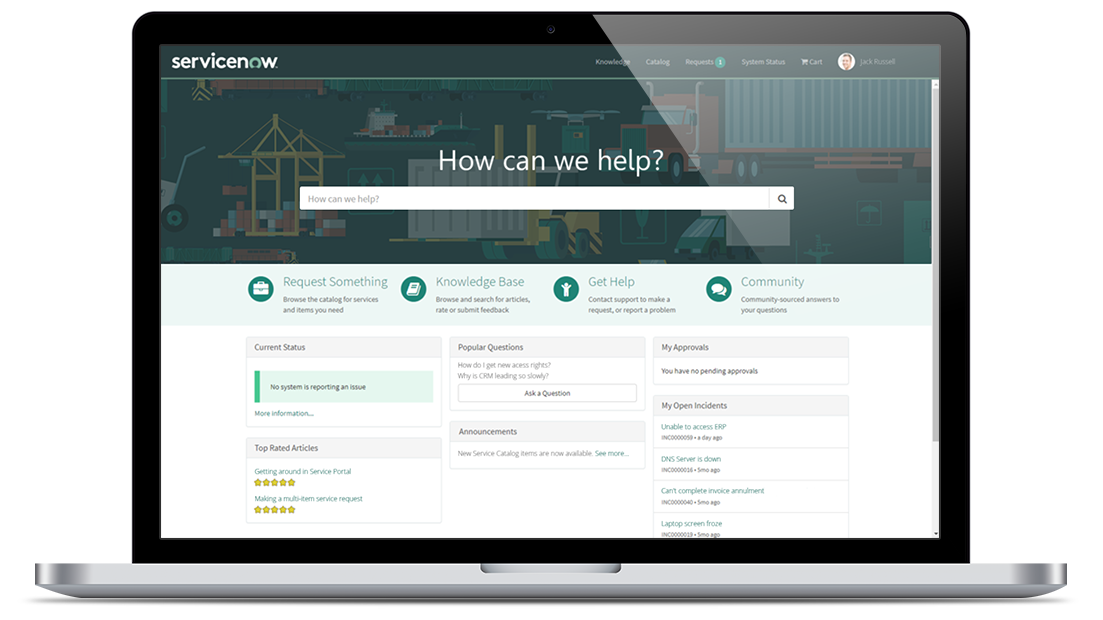 Technologies and Tools
ServiceNow: Service Catalog, Workflow, Request Fulfillment, Macros, Approval Engine.

Need help with a similar project?

Drop us a line, and our rep will contact you within 30 minutes to arrange an initial discussion.

<![endif]--> <![endif]--> <![endif]-->