Remote Managed Services
We Keep Your IT Environment Reliable, Flexible, and Secure
An MSP with 34 years in IT, ScienceSoft provides remote IT management services to help businesses enhance IT infrastructure performance, keep it ever-ready to support digital transformation initiatives, and optimize maintenance costs.
Remote managed services (RMS) imply managing the IT infrastructure, applications, and users to keep the IT environment scalable, ensure stability, and reduce IT management costs twice.
We at ScienceSoft believe that truly effective managed services go beyond simply following prescribed SOPs. Our proactive team can optimize, secure, and evolve your IT environment to ensure it is ready to handle even the most ambitious digital initiatives.
IT Components Covered by Our Remote Managed Services
A Closer Look at Our Remote Managed IT Services
We provide a flexible package of managed IT services, which can be tailored specifically to the needs of our customers.
We analyze your IT infrastructure and applications, define the weak spots, and suggest improvements.
We can design new infrastructure components and develop processes and policies for its management.
Continuous monitoring and troubleshooting
We proactively monitor your IT infrastructure to quickly detect and fix operational, performance, and security issues of any complexity
IT infrastructure administration
We handle the administration of networks, data centers, cloud services, and users. In particular, we set up servers and workstations, configure networks, manage user permissions, help optimize storage capacity, and more.
We plan and implement the migration of any workload to the cloud environment (e.g., AWS, Azure, GCP-based) to increase its flexibility and scalability and optimize maintenance costs.
We continuously monitor apps' performance, security, and resource consumption. We also provide troubleshooting, analyze root causes of sub-standard performance, and recommend improvements.
Moreover, we help our clients plan and implement changes and expansions in their applications.
We monitor the security of the IT environment 365 days a year and notify you of potential incidents. Besides, we offer regular vulnerability and pentesting of infrastructure and applications.
We can also help you improve your resilience to cyberthreats by developing and implementing security programs.
We handle issues related to users' everyday work with the IT environment, issues with performance and connectivity, as well as server-side issues requiring deep technical expertise.
Deliverables We Provide
We provide a clear overview of your entire IT infrastructure and remote management processes through ScienceSoft's transparent reporting, which includes:
SOP documentation (service process descriptions; standards for ticket resolution; roadmaps to cloud infrastructure, CI/CD, IaC).

Knowledge base articles, FAQs, and user guides.
Regular SLA reports.
Regulatory compliance reports.
Health check and security audit reports.
Incident reports with root cause analysis.
Quarterly maintenance reports (performance, security, capacity, issues, patches, backups).
Why Entrust Your IT Management to ScienceSoft?
In IT since 1989.
15 years implementing best ITSM practices.
10 years in DevOps.
750+ IT specialists, including Microsoft Certified Professionals, AWS Certified Solutions Architects, AWS Certified SysOps Administrators, AWS Technical Professionals, and Red Hat Certified System Administrators.
ISO 9001 and ISO 27001 certifications, proving our commitment to high service quality and our client's data security.
AWS, Microsoft and ServiceNow partners.
Global presence: the US, the Gulf, and Europe.
For the second straight year, ScienceSoft USA Corporation is listed among The Americas' Fastest-Growing Companies by the Financial Times.
Recommended for: Security management and L3 support.
You pay in advance at a reduced rate for the estimated number of hours, according to the estimated service scope.
Recommended for: L1, L2 support.
You pay for the agreed monthly package of tickets. Extra tickets are paid separately. The price depends on the number of tickets in the package and the time coverage.
Time and Material (with a cap)
Recommended for: Evolution of applications and IT infrastructure components.
Billing for the services is calculated monthly based on the hours spent.
Mixed model (e.g., fixed monthly fee+ T&M)
Recommended for: Long-term cooperation involving miscellaneous services.
You can combine several pricing models that align perfectly with the specific activities included in your service package.
Our Tech Stack for Remote Managed Services
What Our Customers Say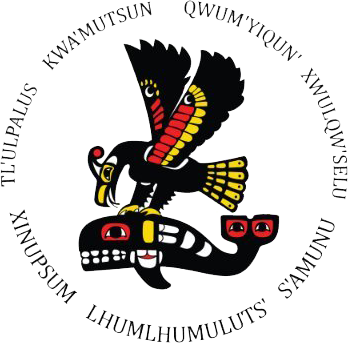 Luke Walther
Business Development Director
Give Back Wireless
Due to our business growth, we decided to outsource the continuous development, support and maintenance of our proprietary internal systems. ScienceSoft coordinated knowledge transfer, discovery of our internal systems, then transitioned into supporting those systems and taking on projects to evolve their functionality. We recommend ScienceSoft as a trustworthy partner with skilled technical specialists on board.
Jarod Joyce
Creative Director
Dot It Restaurant Fulfillment
ScienceSoft has been vital to our company's growth in ecommerce over the last 3 years. We rely on the team for a variety of Magento support tasks, and they always deal with our problems fast. They are a very versatile company in terms of the number of services they provide. With their help, we've successfully upgraded our platform, improved our front-end UI, and developed a more efficient internal workflow to support our customers.
Gordon Seipold
CEO
3steps2web
ScienceSoft has been providing an excellent level of service maintaining our application's AWS infrastructure, as well as deploying and configuring new Linux-based virtual machines and AWS cloud services. During our cooperation, ScienceSoft's team has built a fault-tolerant and highly available application infrastructure with automatic crash recovery capabilities, which makes our web application stable and high-performing. We would certainly recommend ScienceSoft as a reliable managed infrastructure service provider.
Peter Hermann
CEO
ZEITundZUTRITT GmbH
For the past 6 years, ScienceSoft has been a reliable partner in supporting and maintaining our HR software product. Communication with ScienceSoft was always fast and solution orientated. Their developers are highly motivated and skilled.

Sara Gowing
Business Analyst
Cowichan Tribes
ScienceSoft exceeded all of my expectations, it has been an absolute pleasure to work with them. The team we have partnered with truly feel as if they are partners that are just as invested into seeing our organization succeed as we are. They have been kind and professional and helped us though every step of the process. Thank you ScienceSoft I can't recommend your services enough.
View all customer reviews
Benefits You'll Never Miss with ScienceSoft
of infrastructure management compared to keeping the in-house team

in the applications thanks to improved configuration and stability of the infrastructure

cloud costs through cloud consumption optimization

customer/user satisfaction core

regulatory compliance of IT infrastructure
<![endif]--> <![endif]--> <![endif]-->