Time is money, and developers working hours are paid in accordance with the set rates. Customers, in their turn, would like to make sure that outsourced team members don't waste project money and fully commit themselves to work. That's why working time requires accurate tracking and documenting for creating invoices and sending them to clients. Time management and reporting become important tools for running a professional software development agency.
In an attempt to boost business growth, software companies offer competitive services costs and try to cut on billable hours. At the same time, the demand in software development services is soaring, and, as a consequence, developers wages grow too. It doesn't matter how often your company resorts to software development services. Sooner or later you will face a sudden rise in your outsourced IT specialists' rates. You will start to search for reasons that cause higher pricing and would like to control developers' working hours. Time reports will become an integral part of your team's workflow.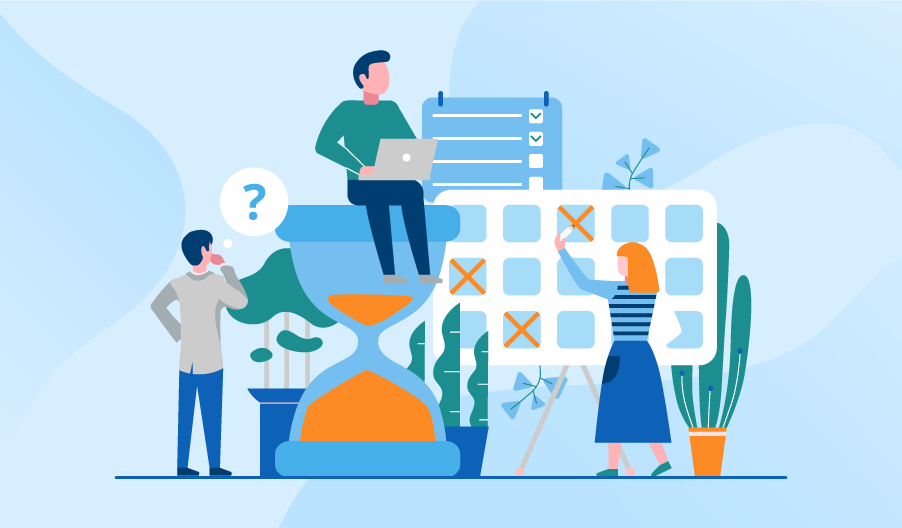 Is reporting a waste of billable hours?
Developers often notice that reporting of working hours is a waste of time, but experienced managers do not agree.
Here are some persuasive arguments for time reporting:
1. Facilitate developers' self-control and self-organization. It's not a secret that every person uses his or her working time in a different way. Employees often procrastinate tasks completion because of fatigue and heavy workload. But when developers can track their working hours, they analyze the time spent on doing certain tasks and draw conclusions. This is how reporting enables better organizing and time planning.
2. Accounting risks. Exceeding the budget might be a problem, especially for long-term projects. Time reports analysis in real time provides necessary statistics for timely decision making and helps detect troublesome development chains to avoid unexpected expenses.
3. Assist in monitoring performance. Time tracking is the best way to manage your team members' work results. Not all project managers use statistics for employees' certification. Is it a mistake? The answer is "yes" since time-tracking solutions provide great opportunities for keeping an eye on the development team.
In order to capitalize on the above-mentioned benefits, reporting shouldn't be excessive. What are the reasons for a large number of reports and how to deal with them?
1. Plan resources availability. The bigger your company is, the greater is the need for tracking team members' workload, scheduled vacations and such tasks as project estimations, warranty service, professional training, and conferences. One of the most convenient services for this kind of planning and reporting is MS Project Server.
2. Create numerous reports for customers. Jira and some similar solutions will help you deal with this particular task. The embedded time-tracking system allows quick and easy working hours tracking and creating time reports for managers and customers.
3. Make estimates. Practically every project starts with detailed valuation. However, there is still a very small number of tools able to assist in pricing of software development services. Project estimation is a complicated report that should be impeccable before being sent to a customer.
Generally, companies that specialize in custom and web application development, software testing and IT consulting have to use at least 2 or 3 reporting systems: for resource management, project management, and estimation. Such diversity causes certain issues. Synchronizing timetables across multiple systems is inconvenient, for employees have to duplicate their reports in 2 or 3 services. This is what a real waste of time is!
Bottom line
The opinion about software developers wasting time on tracking hours undoubtedly has some grounds. But a close look reveals that time wasting becomes an issue only in case managers misuse tracking tools. In order to make reporting and time tracking work for your company, you will need to strike a balance between the necessity to control your employees and a number of reports that won't tire them out. IT specialists shouldn't spend hours on creating reports. It will be more effective to leave these tasks to special systems and applications. But the things are not as easy as they seem to be.
On the one hand, software development companies realize the importance and necessity of time reports, but on the other, they deal with 2 or 3 reporting systems poorly integrated with each other. In this situation, they need to search for a solution that will fit in their case-by-case needs. Some might think about Jira customization; others will try to rely on stronger MS reports integration. Anyway, it's up to you to decide what would be the best choice for your company. Just don't forget to care for your developers and stop overloading them with excessive reporting.
Learn more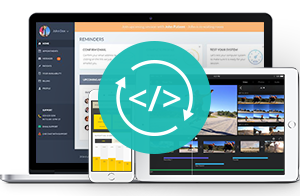 Custom Software Development by ScienceSoft
Our strong BA team, handpicked developers and proven PM practices get your tasks solved with software that brings maximum benefit and optimal TCO.