Real Estate Database Software: Key Features, Integrations, and Gains
With 18 years in database development, ScienceSoft offers consulting services on custom real estate database software.
Real Estate Database Software: the Essence
Real estate database software is a cloud or on-premises centralized repository of data related to property – from residential to commercial buildings, manufactured housing and warehouses. Real estate database software consists of a database and a web application to interact with the aggregated property data.
Working a lot with database software and real estate management systems, ScienceSoft shortlist the most popular functionality that forms the core of real estate database software.
Manual and automatic property data uploading and editing.
Bulk uploading.
Duplicate data detection & merging.
Unlimited file and media references and attachments.
Custom logs triggered by actions (e.g., new property uploaded/deleted, portal activities by contacts) that can be filtered and searched.
Database search and filtering
Querying by keywords (including key phrases).
Search segmentation (buyer intent, type of sale, property type, etc.)
Customizable search attributes (location, price, listing status, parking type, etc.).
Customer analytics.
Market trend analytics.
Custom analytics reporting and visualization.
AI-powered data analysis to evaluate property opportunity (most likely to rise in value, highest return on cash invested, highest yield), predict customer behavior, etc.
Custom notifications on new properties, price change, photo change, property availability change, etc.
User-generated reviews and ratings.
Property comparative analysis.
Home valuation.
Calculators (commission, max loan, rent-vs-own, mortgage).
3D visualization, virtual tours, point-and-click floor plans.
Knowledge base: Q&A, buyer/seller guidelines, including educational videos.
Leaderboards for real estate agents.
Online team-building games for real estate agents.
Referral challenges for real estate agents and buyers/renters.
Real Estate Database Software at a Glance
Popular Integrations for Real Estate Database Software
ScienceSoft recommends integrating real estate database software with third-party systems to speed up processes and maximize data consistency. Popular integrations include:
to pull leads directly to CRM from a property portal, get real-time notifications of prospect and lead activity, pick and distribute up-to-date listings to prospects and leads, manage targeted follow-ups.
Property research services, Internet Listing Services (ILS), etc.
to instantly send and receive data on property prices, availability, contacts, policies, and more.
Maintenance management software, property inspection apps, etc.
to update database property data with the most recent information on the property condition.
to automate the entire reservation – renting process.
Google Maps, third-party APIs with neighborhood information
to show neighborhood property and amenities in the property portal.
What Determines Real Estate Database Software Success
Relying on 18 years of experience in designing and implementing database software, ScienceSoft's consultants have defined a set of factors, which, if covered, help maximize ROI for the real estate database software projects.
for real estate professionals, owners, investors, renters, and buyers to input, update, and retrieve the required data quickly and easily.
for quick search of properties based on various filters.
to provide agents, buyers and sellers with convenient access to the database on the move.
Customizable property templates
to adjust property descriptions depending on a property type, region, etc.
Sound application performance management (APM)
to ensure fast load and smooth work of web software in the context of multiple simultaneous transactions and high-resolution media content.
Software Solutions for Real Estate Industry by ScienceSoft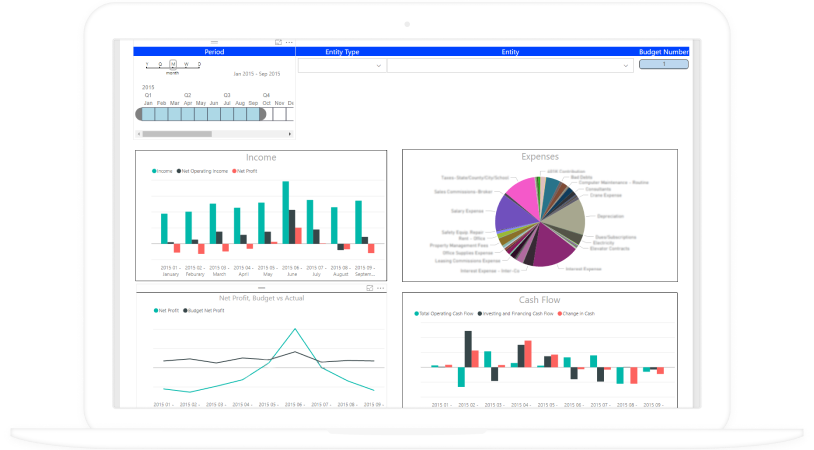 BI Implementation for an International Real Estate Developer
ScienceSoft delivered a comprehensive financial reporting tool based on the data aggregated from ~40 sources. 17 reports (with different levels of detail) and 5 dashboards allowed the Customer to look at their financial data from any perspective and, consequently, better understand their business and quickly react to a changing environment.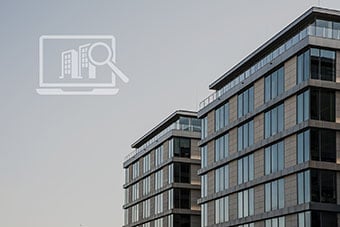 Modernization of a Web Application for Real Estate Agents
ScienceSoft developers resolved all UI resolution issues, ensuring that the design is fully responsive, implemented deep search that scans all entry fields, improved the Excel file import feature and added payment functionality.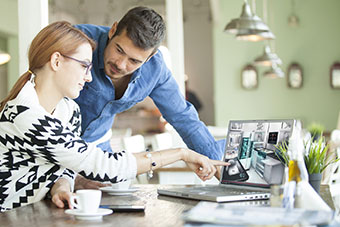 Implementation of 3D Modelling for a Luxury Real Estate Company
ScienceSoft's team of 3D designers created from scratch 4 highly realistic 3D animated video clips that all highlight different advantages of smart home systems. All building layouts were based on the actual blueprints of the Customer's apartment complexes.
Real Estate Database Software Investments and ROI
The ROI of Real Estate Database Software
The ROI of real estate database software will depend on a multitude of factors. In general, when switching directly from paper, pencil, and spreadsheets, the total payback period is less than 6 months (often much sooner). If transitioning from other digital tools, it requires individual evaluation, but most likely, the company can expect the total payback in less than 18 months.
Key Financial Outcomes of Using Real Estate Database Software
| | |
| --- | --- |
| | Increased productivity of real estate professionals due to quick access to consistent and up-to-date property-related data, ability to make quick bulk uploads/edits, and more. |
| | Improved client attraction and retention due to streamlined business-client communication, convenient owner/renter self-service and useful tools (as property valuation) in the customer portal. |
| | Improved management and enforcement of CC&Rs (Covenants, Conditions and Restrictions) due to full data transparency. |
| | Accurately targeted marketing due to insights into client behavior, market trends, and property success factors. |
When Build Custom Real Estate Database Software
| | |
| --- | --- |
| | Off-the-shelf real estate databases should be customized to comply with the business needs of a particular company, which can significantly increase solution costs. Also, ScienceSoft recommends custom real estate database as an economically feasible option in case of multiple integrations with third-party or legacy software. |
Real Estate Database Software: Consulting and Development by ScienceSoft
With 34 years in custom software development and 8 years in the real estate industry, ScienceSoft delivers effective property database software. We cover:
Real estate database software consulting
Our consultants:
Define real estate database functionality and tech stack.
Develop a business case.
Design software architecture.
Deliver UX and UI mock-ups.
Provide an implementation scenario, project cost & time estimates.
Estimate solution ROI.
Request consulting
Real estate database software development
Our team offers:
Business analysis.
Database, web and mobile app development.
Integration with third-party software.
User training.
After-launch support.
Continuous software management.
Request development
ScienceSoft as a reliable IT partner for real estate companies
Gil Tovar
IT Manager
Prospera Housing Community Services
ScienceSoft's team built SharePoint Online spaces tailored to the specific needs of our company's departments to enable structured storage and convenient collaboration on documents. They also configured role-based permissions to ensure high data security. We are fully satisfied with our partnership with ScienceSoft.
Sultan Masad
Group IT Manager
Ayedh Dejem Group
ScienceSoft's team created a DMS that consisted of a core and an auxiliary site. To facilitate document search and search filtering, the team implemented document tagging. Also, the team created an approval workflow for policies and procedures.
The DMS developed by ScienceSoft helped us ensure document integrity and security and accelerate document-related business processes.

Donat Gaudreau
Electrochemical Cell Design and Test Engineer
Unilia Fuel Cells
We commissioned ScienceSoft to build a flexible database with user interfaces for uploading and exporting data to access and manage our test data stored as time-based CVS files. The database solution created by ScienceSoft allows inputting all our raw and processed test data through the user interface, accessing data within the database, processing and presenting database data in user-defined formats.
View all customer reviews
About ScienceSoft

ScienceSoft is an international IT consulting and software development company based in Texas. We advise on and provide practical assistance in the implementation of full-fledged solutions for the real estate industry. As the holder of ISO 9001 and ISO 27001 certifications, we rely on mature quality management and guarantee the cooperation doesn't pose any risks your data security. If you're interested in real estate database software implementation, you're welcome to consider our database software development offer.

<![endif]-->