Finding your way in a chaotic and unpredictable clutter might be romantic and exciting but cannot in any way be good for business.
The same principle applies to your IT department: the more organized, the better. And this is one of the reasons why enterprises apply ITSM processes. Why else do they do that and what actually are these ITSM processes? Let's find out.
But first, as diligent ITSM consultants, we need to clarify something. The terms "ITSM" and "ITIL" are often mixed and thought to be interchangeable, although they are actually not the same thing. Here, however, given that ITIL is the most widespread approach to ITSM, we'll use "ITSM processes" as a common reference to "ITIL processes".
Blog post contents: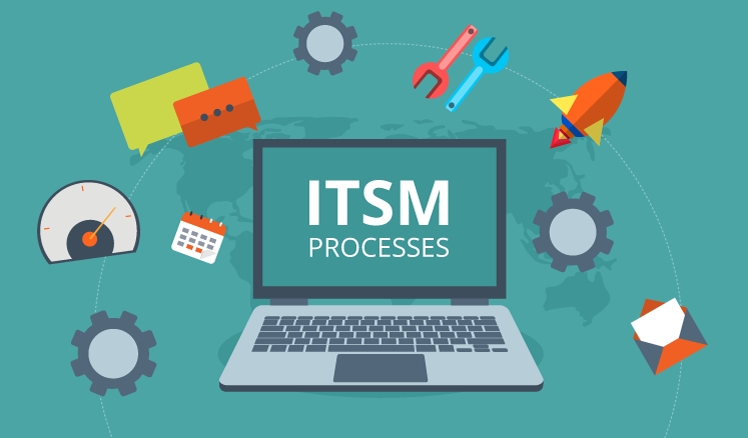 What ITSM processes actually are
ITSM processes are the elements of ITIL that support its major concepts and describe the way the IT service management show goes. There are 26 ITSM processes that are divided into 5 stages.
Service Strategy (SS) is the first and foremost stage. Here, you determine what exactly you do, explore what your customers need and verify whether the service is worth it financially. Broadly speaking, SS contributes to the overall understanding of your IT services. Some of the processes here: Service Portfolio, Financial Management, Business Relationship Management, etc.
Service Description (SD) is the 'helping hand' of Service Strategy. It complements strategic findings with a detailed documented description of your services. SD ensures that your IT service delivery will meet needed requirements, that your company will have enough capacity to deliver the services, and that these services will be available, secure, etc.
Service Transition (ST) is responsible for the conversion of your services from paper into real action. Apart from that, ST maintains your services as stable and undisturbed as possible, while allowing them to be dynamic by carefully introducing changes. The processes at this stage, for instance, are Change, Release and Knowledge Management.
Service Operation (SO) makes sure your services work, and disruptions get solved promptly. There are 5 main processes that help SO do that:
Event management. Monitors how services run. If anything goes wrong, it notifies you and aims to resolve it.
Incident management. Aims at restoring the normal flow of IT processes as soon as possible. If something isn't working properly, IT guys implement a quick solution, for instance, a reboot.
Problem management. Deals with the underlying cause of incidents. If any problem is detected, the IT team analyzes why it appeared and how it can be solved properly, so that no similar incidents occur in the future.
Request fulfillment. Tries to take some load off Change Management in ST and deals with low-risk repeated and pre-defined situations. For example, when a newcomer needs a computer installed, an account created, etc.
Access management. Deals with accounts and passwords. Since password resets are the most common inquiries, this process can enable a company with, say, 600,000 annual password resets to save as much as $1,850,000 per year by automating the fulfillment of such inquiries.
Continual Service Improvement (CSI) is the last stage. It sees its primary duty in constant perfection of your services. To do that, your organization needs to monitor IT performance and react to its problem areas.
Bear in mind that all the listed info is just a short overview of ITSM processes. If you need more detail, you can find it here.
What ITSM processes can bring
Being a very structured approach to IT services, ITSM processes can bring lots of benefits. But the other side of the coin shouldn't be neglected too.
The Good
The good side of ITSM processes is that they bring a lot of clarity and transparency to your IT structure. No more chaos and irresponsibility. That ITSM processes can guarantee. But is there something else behind these vague words? Yes, there is:
ITSM processes can help your IT department stabilize your IT service availability. Armed with clear what-and-how guidelines, your IT team can reduce downtime (when disruptions in services occur) and increase service availability rate.
The decrease in reaction and resolve time as well as the increase in the overall service availability rate is bound to improve your user/customer satisfaction rate.
A more effective approach to daily operations and the automation of some of them will reduce costs of your IT service management (see the access management example above).
ITSM processes can ensure that your IT services are solid as a rock and at the same time aren't resisting change. Release and Change Management can help achieve 'cautious' dynamics of your IT.
The Evil
There's black and white, good and evil. And ITSM processes also have a dark side. Together with clarity, they can bring bureaucracy and cause a lot of difficulties in the implementation process:
Introducing ITSM processes can be viewed as 'too big of a change' since it will require a lot of time and effort. But most importantly, it will require a change in your staff's way of thinking. Teaching them the new workflows can meet considerable 'resistance'. And it's not only the IT guys who'll have to change their approach: it's the company's management too.
Once you decide to adopt ITSM processes, you'll see that they are expensive to introduce. Here's what you'll need to invest into:

At some point, to support ITSM, you'll need to use special software (FreeHelpDesk, Jira, Zendesk, BMC Remedy, ServiceNow, etc.). Free ones don't incorporate all ITSM processes and aren't free to maintain. Mid-level platforms aren't that expensive. And comprehensive ITSM systems cost a small fortune. You'll have to assess all these to choose the one you need, which will take time.
You'll need to organize training for staff to teach them the core concepts of ITIL. Besides, they may have to be additionally trained how to use your new ITSM platform.

The processes (especially, Change Management) can bring the element of 'bureaucracy' into your IT department. It happens with practically every complex hierarchical structure.
The Balance
Despite all the 'evil' that ITSM processes can bring, they are more inclined to the light side of the force. Obviously, you'll need to invest into changing your IT structure. But the benefits of ITSM processes (the improvement of your IT service delivery and annually reduced costs as compared to the previous management system) will soon outweigh the difficulties of the introduction process.
How to introduce ITSM processes
Here is a short guide on how your company can introduce ITSM processes:
Step 1: Assess as-is situation.
Step 2: Work out a strategy.
Step 3: Design a detailed plan.
Step 4: Introduce ST and SO processes gradually (incident – problem – configuration – change – SLA).
Step 5: Check for implementation problems (for example, control the usage of newly implemented processes, so that all the effort isn't in vain).
Step 6: Continually improve your IT service management and go to the next level of ITSM maturity, when the time comes.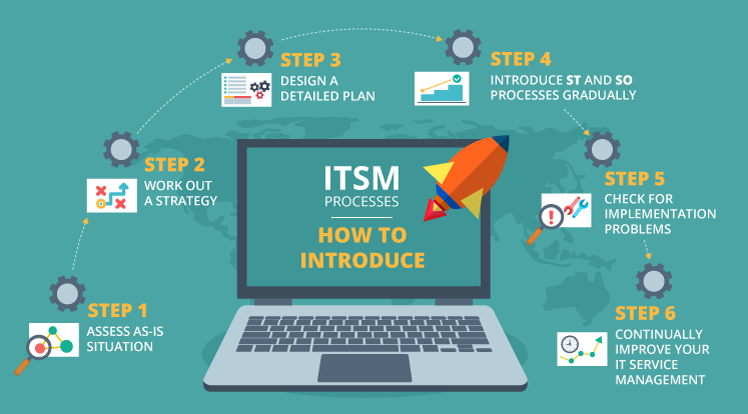 The key idea here is that no company should try to grasp it all at once. There is no point in trying to jump higher than you can. The transformation process has to happen carefully, with one step at a time, achieving specific small-scale goals (reducing operational costs or increasing first-response time).
In brief
There are 5 major stages of ITSM processes: service strategy, description, operation, transition and continual improvement. They help your company structure your IT services in an efficient and transparent way, improving the overall service delivery.
However, the introduction of ITSM processes can be expensive and lengthy and can face considerable resistance from your employees since it can be seen as too big of a change. This is why, before any action, all pros and cons should be analyzed. And turning to ITSM consulting can help you better cope with that.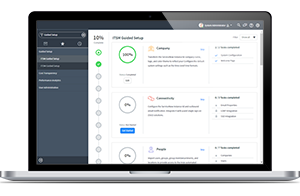 ITSM consulting services
Need a better way to manage your IT? Hit the button below and find out how we can make your IT management efficient and crystal clear.