Digitalization in Finance
Plan, Costs, Techs, Skills
Since 2007, ScienceSoft has been helping companies digitally transform and innovate their financial management processes.
Digitalization in Finance: Summary
Digitalization in finance aims to innovate the corporate finance processes with the help of modern tools and advanced technologies. It allows companies to automate up 90% of finance-related tasks and, thus, drive significant time and cost savings and improvements in financial data accuracy.
Key project steps: business analysis and requirements engineering, finance digitalization planning, a feasibility study, PoC development, modernization of the existing financial software and IT infrastructure, developing new financial solutions, integration, quality assurance, and user training.

Timelines: 15–30 months on average.

Cost: $700K–$5M+, depending on the project complexity.

Team: a business analyst/a digital transformation consultant, a project manager, a solution architect, a UX/UI designer, a DevOps engineer, a front-end developer, a back-end developer, a data scientist, a QA engineer.
Having deep expertise in large-scale digitalization projects for Fortune 500 businesses, ScienceSoft knows for sure how to help companies reimagine and smoothly transform their financial management processes.
Automate up to 90% of accounting-related routine, boost the team's productivity by 80%+, and make the accounting process up to x25 faster. Harness the power of blockchain to get an immutable record of all financial transactions and ensure world-class security of your data.
Drive up to 90% cost savings per invoice due to fully automated invoice generation and processing. Get end-to-end visibility of the due and received payments to timely trigger collection procedures, achieve up to x2 reduction in DSO, and prevent revenue leakage.
Enjoy automated revenue reconciliation and simplify revenue recognition compliance with up-to-date accounting standards (ASC 606, IFRS 15, etc.).
Avoid the risk of penalties with full automation of your tax-related activities: from tax calculation and payment to tax filing and submission.
Enhance the team's productivity by 75%+ due to automated aggregation and processing of treasury transactions. Get real-time view of all operational, investment, and financing activities. Reduce the idle cash by up to 50% and ensure high-ROI investments with minimized financial risks due to AI-based guidance on optimal treasury-related decisions.
Financial planning and analysis
Turn your corporate finance into a value driver for the entire business with the paramount capabilities of AI-based big data analytics. Analyze and model finance up to x100 faster, forecast financial outcomes with 90%+ accuracy, and increase the company's overall profitability with data-driven decisions on financial and strategic transactions.
A Roadmap to the Successful Digital Transformation of Finance
Below, ScienceSoft describes the key steps of a digitalization project and shares best practices to maximize ROI from the financial management revamp. Note that our roadmap is not a go-to action plan: in our projects, we always design an individual digitalization strategy and a launch a tailored plan for each client.
Since 2007 in financial software development.
IT consultants and PMs having experience in large digitalization projects for Fortune 500 companies.
Practical knowledge of 30+ industries, including manufacturing, retail, healthcare, oil & gas, telecoms, BFSI.
Proficiency in cloud, AI and ML, BI, big data, blockchain.
19 years in cybersecurity to ensure world-class protection of your financial software and the sensitive data it stores.
In-house compliance experts with 5–20 years of experience to ensure financial software compliance with industry- and region-specific regulations (GAAP, SOX, PCI DSS, and more).
Well-established Lean, Agile, and DevOps cultures.
A mature quality management system and customer data security backed up by ISO 9001 and ISO 27001 certifications.
Our Customers Say
Owing to ScienceSoft's experience in distributed modular systems, we cooperated with them on the evolution of our Azure-based product for accounts payable management. ScienceSoft was to cover end-to-end development of an intelligent paperless invoice processing module for the product.

The new software module performs stably even under heavy load, which helps provide a high-quality user experience for our customers. ScienceSoft proved to be a reliable tech partner.
Wadih Pazos, Chief Operating Officer, Paramount WorkPlace
Business Analyst/Digital Transformation Consultant
Analyzes the current business situation and corporate finance processes, sets up and prioritizes digitalization goals, creates a custom digital transformation strategy.
Plans the project (goals, timeline, budget), coordinates the project team(s), prioritizes the scope of work and monitors its execution, reports the progress to the stakeholders.
Designs the architecture of the finance IT ecosystem and specific solutions, including integration points with the required systems. Re-designs the architecture of the existing financial software (for modernization).
Designs the role-specific UX and UI of financial applications.
Configures the IT automation environment (container orchestration, CI/CD pipelines, cloud automation, etc.).
Delivers the UI of financial software and fixes the defects reported by QA engineers.
Delivers the server-side code of financial software (including APIs), establishes the required integrations, and fixes the defects reported by QA engineers.
Designs financial analytics models powered with ML.
Creates a test strategy, a test plan, and test scenarios to perform functional and non-functional testing. Reports the detected defects and validates the fixes.
| | |
| --- | --- |
| | |
| | NB! Depending on the project specifics, ScienceSoft can involve additional talents, for example, blockchain developers to build blockchain-based financial software. |
| | |
NB! Depending on the client's needs, ScienceSoft can:

Digitalize finance end-to-end and provide knowledge transfer to the client's in-house IT team.
Co-implement the finance digital transformation with the client's in-house and/or engaged IT team.
A Featured Success Story by ScienceSoft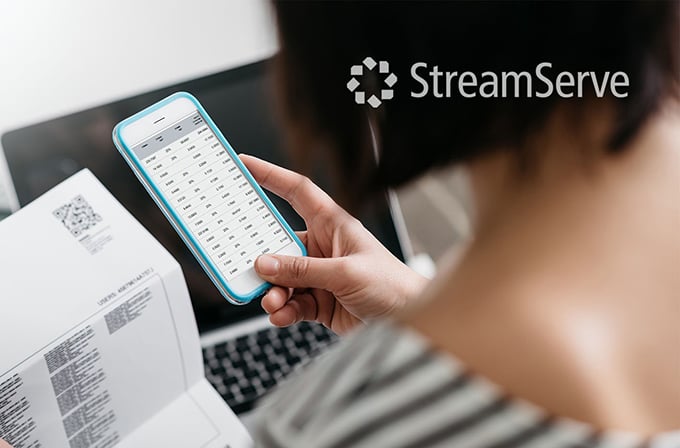 Digital Transformation of Finance for a Large Mobile Operator
ScienceSoft helped a telecom provider with 5M clients digitally transform their invoicing and debt collection processes. Particularly, our team:
Brought together the functions of 21 existing invoice-related tools in one solution, optimizing the number of scripts and the code quality.
Designed and developed a new invoicing solution that enables automated generation of customer invoices, designing custom invoice templates, invoice e-signing, and more.
Delivered custom debtor management software that automates debt collection procedures and integrated the solution with the customer's accounting system.
Customer's benefit: x24 faster invoice processing, more than x3 faster monthly billing campaigns, x100 lower invoicing software maintenance costs, significant increase in debtor management capacity.
ScienceSoft's Tech Stack for Finance Digitalization
To deliver effective digital financial management solutions, ScienceSoft relies on a range of robust technologies and tools, including:
AI
Machine learning platforms and services
Machine learning frameworks and libraries
Machine learning algorithms
Neural networks, including deep learning
Neural networks
Convolutional and recurrent neural networks (LSTM, GRU, etc.)
Autoencoders (VAE, DAE, SAE, etc.)
Generative adversarial networks (GANs)
Feedforward Neural Network
Radial basis function network
DevOps
Containerization
Automation
CI/CD tools
Monitoring
Blockchain
Smart contract programming languages
Frameworks and networks
Cloud services
Cost Factors of Digital Transformation in Finance
The general factors that affect the cost and duration of the finance digitalization projects are:
The number and specifics of corporate finance areas to digitalize.
The possibility to reuse the existing financial software and infrastructure components.
Requirements for the evolution of the existing software.
The functional complexity of new financial software, including the implementation of advanced features (e.g., AI-powered financial analytics, blockchain-based bookkeeping).
Performance, availability, scalability, security requirements.
The number and complexity of integrations between the financial software and the required systems.
The number of user roles for the digital finance system and the role-specific requirements for UX/UI design.
Regulatory compliance requirements.
The chosen sourcing model.
Here are sample costs for the finance digitalization projects:
Corporate finance digitalization for an upper midsize company.
Finance digital transformation for a large multi-entity enterprise.
About ScienceSoft

ScienceSoft is a global IT consulting and software development company headquartered in McKinney, Texas. We provide end-to-end digital transformation services to help companies innovate their financial management processes with the help of robust digital tools and cutting-edge technologies. In our digital transformation projects, we employ mature quality management and data security management systems backed by ISO 9001 and ISO 27001 certifications.

<![endif]--> <![endif]--> <![endif]-->