Development of a Call Center Plug-in for MS Dynamics CRM
Industry
Information Technology, Telecommunications
Technologies
Dynamics CRM
Customer
The Customer is a European company that has developed a cloud-based contact center software used by 2000 enterprises worldwide to ensure a complete and multichannel communication with their clients. The tool is flexible enough to help manage operations with thousands of agents. To date, the application simultaneously serves more than 15 000 call center specialists across the globe.
Challenge
The Customer commissioned ScienceSoft to create a plug-in that would integrate the contact center application with MS Dynamics CRM.
Solution
ScienceSoft's team, experienced in Dynamics CRM custom add-ons development, used JavaScript to create an integrated solution. The application provides an additional slick dashboard with a click-to-call feature in the standard Contact, Account, Lead and Phone forms.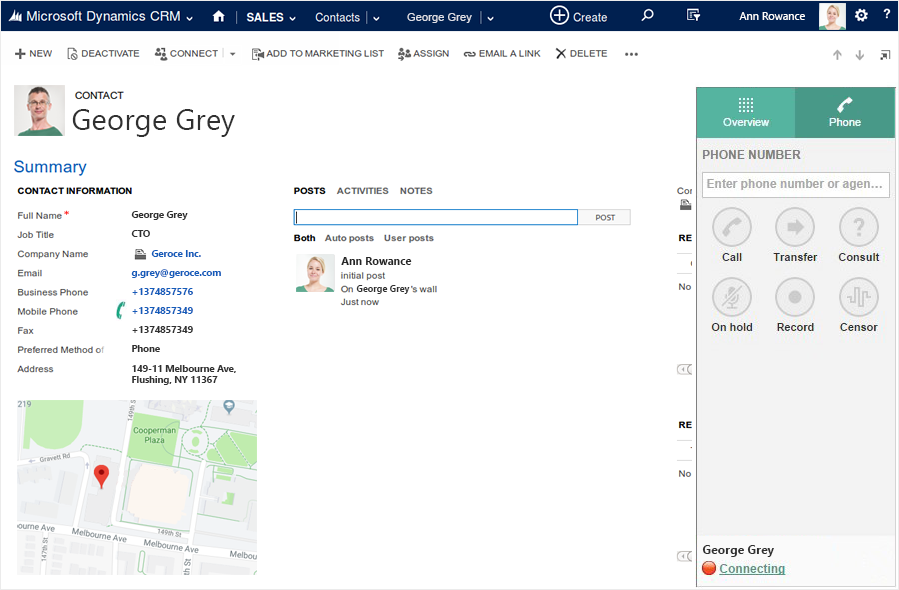 Results
The Customer was satisfied with the results of the project. The plug-in runs smoothly on any desktop or mobile OS.
Technologies and Tools
MS Dynamics CRM, JavaScript, Durandal, RequireJS, Kendo UI

Need help with a similar project?

Drop us a line, and our rep will contact you within 30 minutes to arrange an initial discussion.

<![endif]--> <![endif]--> <![endif]-->