When was the last day you spent without checking your social network accounts? Having gained their popularity in 2002-2003, social media have engaged around 2.46 billions users worldwide. We enjoy Facebook, Twitter, Instagram, etc., for various reasons. There is so much we can do there: watching videos, reading news, communicating with friends, finding interesting events, sharing photos and thoughts — this list can go on and on. We can hardly imagine our lives without public networks. They have become a phenomenon of modern society.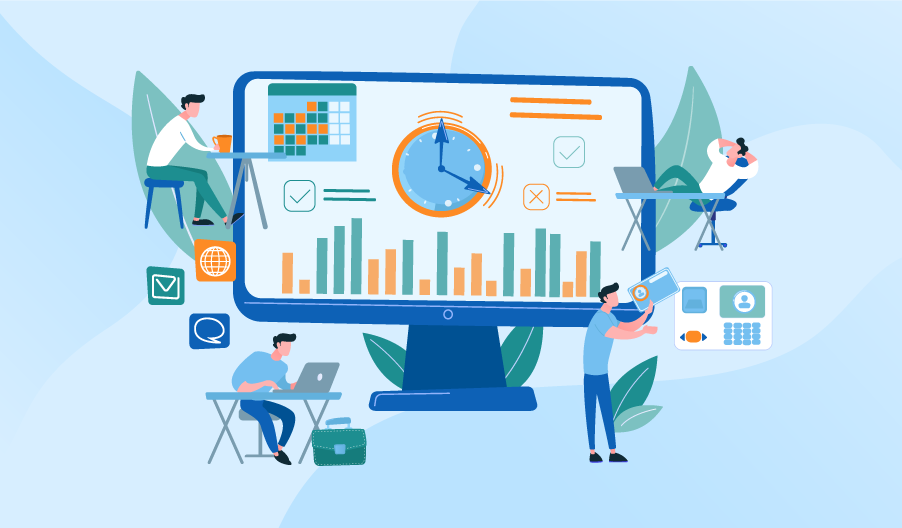 Major fears
Managers sometimes avoid introducing time-tracking software, believing that it equals lack of trust in their employees. Their fears stem from the idea that employees may perceive time tracking as a chore, rather than an effective activity.
This situation is commonly complicated by the employees' reaction to the news that their time will be tracked. They typically associate the adoption of time tracking solutions with the desire to monitor their work strategies and find even minor mistakes. Indeed, the word monitor itself evokes negative emotions since no one wants to be constantly watched and documented.
Furthermore, time tracking is mistakenly considered as spy software. At this point, employees may claim introduction of time tracking tools disrespects their privacy since sensitive information or personal data may be collected.
Why companies fail to do it right
The truth is that introduction of time tracking software is a rather difficult process. For this reason, it is important to consider the major mistakes companies should avoid.
The first problem commonly arises from employee's fear of being monitored. Therefore, successful introduction of time tracking software may be disrupted if managers do not communicate the importance of time tracking to their employees. There is no doubt that when employees are forced to track their activities without any explanation, it leads to unnecessary questions and fears. To avoid this, it is essential to persuade employees that time tracking is a tool to increase business productivity. People should be aware of the benefits time tracking may bring to their daily routine.
Another common mistake lies in the absence of direct guidelines. Each team member should be aware of the proper way to fill in the reports and track their time. For this purpose, it is essential to assist employees with the basic set-up. If managers want their time tracking software work flawlessly, there needs to be a clear system, otherwise its adoption may become a frustrating experience.
Quite often companies pay little attention to the importance of gathering employees' feedback which is, indeed, essential when any new system is introduced. Knowing what problems their employees face when working with the new system, managers can always make the necessary adjustments and eliminate all the possible flaws.
Are there any benefits?
As we can see, adoption of time tracking software is not an easy task, which is often accompanied by many fears and prejudices. Yet, if introduced smoothly, it will bring numerous benefits to both managers and employees.
Managers will
Get a valuable insight into how their team works on a particular project, being also able to identify an individual's strengths and weaknesses;
Be able to ensure that all their projects are completed on time and with the exceptional quality;
Provide their clients with the information about the work done and how much time it took at any time.
Employees will
Have a chance to recognize how much time it takes them to perform a certain task and, as a result, allocate their time wisely;
Be able to prioritize their tasks and focus on a single activity, rather than constantly switch between multiple tasks;
Have an opportunity to review their hours in terms of payment, vacations, working overtime, etc.
First-hand experience
We personally recognized the benefits of time tracking and reporting tools when we introduced Budka to our team. It's a simple web based tool with the Excel-like interface, which allows our employees to fill out the reports, thus keeping track of their time and accomplished tasks.
From the very beginning, the employees were aware of the fact that the system was developed with the goal to increase their efficiency, rather than constantly monitor them. It didn't take long to see the result.
The time spent by the employees on filling in the reports decreased from 30 to 2 minutes per day.
The time spent on the creation of weekly and monthly reports by the managers reduced from 30 minutes to 2 seconds.
Missed deadlines reduced to zero.
The introduction of Budka allows the employees to efficiently allocate their time and manage their activities. Using the time-tracking tool, they receive e-mail notifications and are always aware of the active project events.
In terms of management, time tracking software gives an opportunity to easily manage the company's departments. Thus, managers can collect all the necessary information about their team's work simply by pressing one button. Employees' vacation management becomes much easier as well. All in all, the usage of time tracking tools allows managers to analyze the work of their employees and, consequently, improve business efficiency.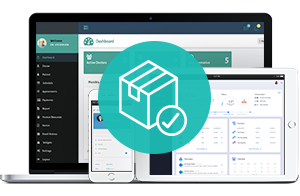 Got a great idea for a product? Our experienced software development teams are ready to help you put it into life!