Smart, Connected Products
Smart, connected products are used in IoT-driven healthcare, retail, manufacturing, and other sectors to monitor, control, optimize device performance. In IoT since 2011, ScienceSoft designs, builds and supports IoT platforms and apps for smart, connected products to increase their autonomy.
Services We Provide
1
Smart, connected products consulting
to evaluate the feasibility of a smart, connected product implementation project, collect and analyze functional requirements to smart, connected products and user apps, define the implementation project scope and schedule.
2
PoC development
to verify the viability and effectiveness of software architecture design.
3
Architecture design for an IoT solution (including an underlying IoT platform and user apps for smart, connected products)
to create a scalable architecture that allows to add new smart connected products to the solution and is based on the expected IoT functionality and relevant business needs.
4
Hardware selection, design and development
to help choose smart, connected devices or create custom devices using market-available components, set up and configure the IoT devices.
5
UX/UI design for a user app
to create an easy-to-navigate interface to control smart, connected devices.
6
Development of user and control apps for smart, connected products
to create the server side and the user side of user and control applications using an iterative approach. We launch the first version of the app with key functionality within 3 months and release new features every 2-4 weeks.
7
IoT data analytics
to process device-generated data and draw actionable insights (e.g., identify and eliminate ineffective business flows, smartly allocate resources).
8
Testing of the user apps for smart, connected products and the IoT platform
to assess their security, vulnerability, performance and conduct penetration testing.
9
Integration
to design and implement APIs for smart devices integration with a software product (for product companies) or third-party business systems, e.g., ERP, MES (for organizations).
10
Launch
to release an IoT solution or its version into the existing IT environment and configure the smart connected products.
11
After-launch support
to monitor an IoT solution and smart, connected products, manage their performance, diagnose and fix defects, conduct predictive maintenance of the devices and perform app administration.
Types of Products We Focus On
Control apps for enhanced production monitoring and control (including in real-time).
Improved production processes and product performance.
Complex consumer products
A central monitoring system to connect smart things (e.g., smart cars, smart thermostats, smart watering systems).
Control apps with advanced data analytics capabilities to analyze product use by customers.
Monitoring and control over smart, connected products with user apps.
IoT platforms and user apps for:
Healthcare devices (e.g., glucose meters, ECG monitors).
Household appliances (e.g., smart microwaves, security systems).
Fitness items (e.g., fitness bracelets, scales).
Predictive and preventive maintenance
Assess productivity of a smart, connected product in a short- and long-term perspective.
Predict breakdowns and malfunctions of smart, connected products.
Adjust the performance of smart, connected products remotely.
Control via mobile and web apps
Get real-time information about smart, connected products with mobile and web apps.
Tune performance of smart, connected products.
Set up automatic behavior modes for smart, connected products.
Get feedback on the usage of a smart, connected product.
Identify the most popular and underused features to work on the product's functionality.
Analyze collected data and discover the need to add new functionality.
Charge the customers for the real use of smart, connected products' functions with an app gathering the usage data, calculating usage costs, and sending bills to the customers.
Improve transparency of vendor-customer cooperation and save customers from unjustified expenses.
The Financial Times Includes ScienceSoft USA Corporation in the List of the Americas' Fastest-Growing Companies 2023
For the second year in a row, ScienceSoft USA Corporation ranks among 500 American companies with the highest revenue growth. This achievement is the result of our unfailing commitment to provide high-quality IT services and create best-value solutions that meet and even exceed our clients' expectations.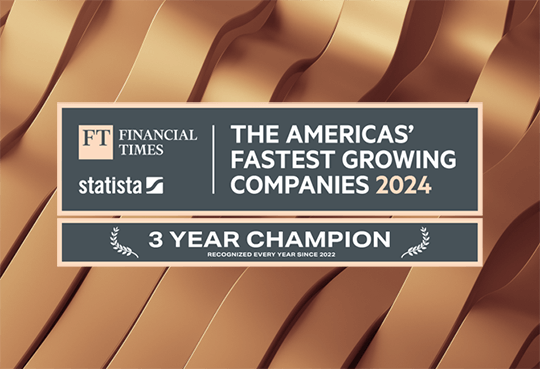 Answering Frequent Questions about Smart, Connected Products
With what IT systems should smart, connected products integrate?

For effective functioning, we suggest integration with enterprise systems (analytics system, ERP software, etc.).

Can the maintenance of smart, connected products be outsourced to independent service providers?

Sure! We will help you plan the maintenance process and mitigate the risks of delegating smart product maintenance to one or several independent service providers. If several vendors are going to deal with different smart, connected products, we will help coordinate their activities to ensure smooth and effective product maintenance.

Can multiple smart, connected products be connected to one IoT platform?

Yes, it's beneficial due to the high reuse of software. We are ready to adjust the components of an IoT platform (data warehouses, analytics and machine learning, control and user applications) to ensure effective cohabitation of your smart, connected products.

How to effectively handle data generated by smart, connected products?

We help you design or update your IoT solution to effectively ingest, store, process, and analyze data generated by sensors in smart, connected products. Thus, you can ensure quick and valuable insights from constantly growing data volumes.
All about Internet of Things
<![endif]--> <![endif]--> <![endif]-->