Enterprise Content Management Consulting
Enterprise content management (ECM) covers processes, strategies, and tools for effective enterprise content obtaining, storing, and utilizing.
As a CMS consultant and provider, ScienceSoft helps orgs design ECM solutions to enable content accessibility, secure storage, easy retrieval and use.
Content recognition technologies (e.g., OCR, handwriting recognition, barcode recognition).
Image cleanup (e.g., rotation, zoom, noise reduction).
AI-powered auto-tagging and metadata creation.
Electronic forms processing.
Data aggregation (unifying content from various applications and sources to forward them for processing and storing in a uniform format).
Records management.
Tools for employee collaboration on content.
Content workflow management.
Unified content repository.
Access management.
Content search and retrieval.
Versioning.
Audit trail.
Storage technologies (e.g., cloud, on-premises).
Content archiving.
Backup and recovery.
Retention and deletion policies in line with government and industry regulations (e.g., GDPR, GLBA, SOX, HIPAA).
Diverse formats for content output (e.g., XML, PDF).
Customized content output (AI-driven content personalization).
Output and distribution via various channels (e.g., email, social media, a corporate website, intranets/extranets/portals).
Security technologies (e.g., electronic signature, watermarks).
Examples of Key ECM Functionality
Why Entrust ScienceSoft with ECM Consulting
Our Projects on Content Management Solutions
ECM Integration Capabilities
Enterprise systems like CRM, ERP, etc.
Marketing automation software
Video and audio transcription service
NLP-powered content translation service
AI voice-to-text assistant
Social media
Grammar check service
The Financial Times Includes ScienceSoft USA Corporation in the List of the Americas' Fastest-Growing Companies 2023
For the second year in a row, ScienceSoft USA Corporation ranks among 500 American companies with the highest revenue growth. This achievement is the result of our unfailing commitment to provide high-quality IT services and create best-value solutions that meet and even exceed our clients' expectations.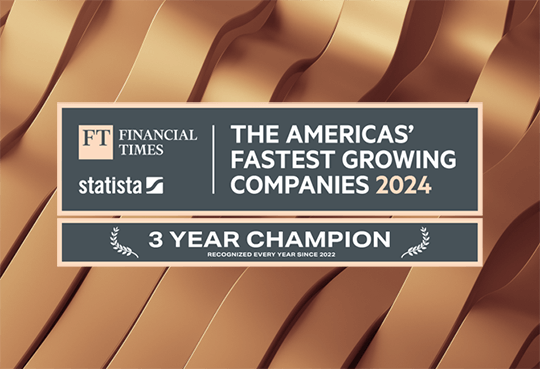 Our ECM

Consulting Deliverables
| | | | |
| --- | --- | --- | --- |
| | | | Target KPIs for an ECM solution (e.g., successful content searches, user satisfaction score). |
| | BPMN/UML diagrams of redesigned content-driven business workflows. | | An ECM solution feature list. |
| | Revised content management policies and practices. | | A business case with TCO and ROI calculation. |
Benefits of ECM Consulting Services by ScienceSoft
Transparent and result-oriented approach
Our service is built around ECM KPIs (e.g., time spent on finding information by ECM software users, successful search rate, the number of active ECM users, user adoption rate).
We compare ROI and TCO of several ECM implementation options (e.g., building a custom solution and customizing an off-the-shelf ECM platform), thus helping you make an informed decision about the most cost-effective option. Also, we advise on the optimization of ECM implementation costs.
Minimized ECM software implementation risks
We offer all-round consultancy at each stage of ECM software implementation, from solution architecture and UX/UI design to solution launch and follow the iterative development approach.
Technologies We Work With during ECM Consulting
Choose Your Service Option
ECM solution implementation consulting
Defining tech requirements for ECM software.
Creating a business case with costs, business outcomes, KPIs, ROI or NPV.
Defining an optimal ECM feature set.
Choosing between an off-the-shelf ECM platform and custom ECM implementation.
Advising on ECM software integrations with CRM, ERP, BI, ecommerce software, etc.
Elaborating on a user adoption strategy.
Implementing the ECM solution, if requested.
I'm interested
ECM solution redesign consulting
Suggesting new features for your ECM solution.
Creating a redesign plan.
Building UX and UI mockups.
Implementing the redesigned ECM solution, if requested.
Providing training on the new ECM functionality.
I'm interested
ECM Software Implementation Costs and Cost Factors
ECM implementation costs and TCO depend on:
Complexity of content-driven business processes.
Availability and pricing of ready-made development components and tools used in custom ECM development.
Use of advanced technology like AI.
The number of necessary integrations with CRM, ERP, ecommerce software, etc.
The average cost of implementing an ECM solution ranges from $50,000 to $300,000 for the overall service package including consulting, design, configuration, integrations, and other related activities.
Why Opt for ECM Consulting Right Now
With comprehensive ECM consulting services, you can ensure the following benefits for your ECM project:
ROI of an ECM solution within 5 years due to an optimal feature value/cost ratio, cost-effective development and optimized maintenance

content management costs due to high content reuse and efficient content search

employee productivity due to real-time collaboration on content, content management workflow automation, and integrations with other systems

content security and compliance with government and industry regulations due to advanced data protection features
All about Content Management
<![endif]-->