HIMSS events are always filled with insights reflecting the state of the art of everything healthcare. HIMSS17 wasn't an exception. The event took place on February 19-23, therefore Affordable Care Act (ACA) repeal and the changes to come permeated all discussions. We sum up the ideas voiced there and discuss how this process can influence healthcare and its technology side in particular.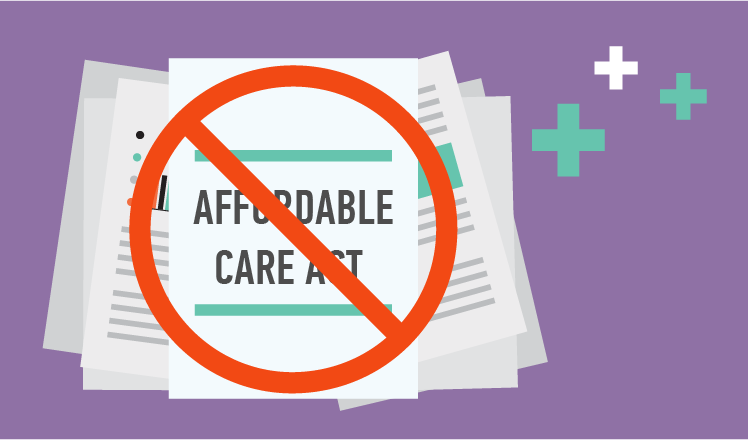 Opinions around the repeal
Former Utah Governor and Health and Human Services Secretary: Expect no immediate changes
Former Utah Governor and Health and Human Services Secretary Michael Leavitt stated that the new administration will probably repeal President Obama's Affordable Care Act by April. However, according to Leavitt, the new regulation will adjourn the changes for 2 to 4 years.
Healthcare has always been cautious and slow-paced in adopting new ideas, and there's nothing wrong about that. While we indeed think that patients need cutting-edge technologies adopted in and out of clinical setting to ensure personalized and convenient care, healthcare develops in its own cadence and there's little we can do to force adoptions. The industry is already "25 years into a 40-year transition to value-based payments that began with DRGs in the 1980s," Leavitt mentioned.
Speaking of ACA repeal changes, it is hard to forecast anything definite. "There's a lot Republicans will build on, change and helpfully improve," Leavitt said. He also touched on that, fortunately, Republicans and Democrats share the core viewpoints on the healthcare future: value-based care, coordinated care and cost reduction.
Former Speaker of the House vs. Former Pennsylvania Governor: Only repeal and replace together will work
An interesting discussion about the ACA future took place between Republican Former Speaker of the House John Boehner and Democratic Former Pennsylvania Governor Ed Rendell.
Boehner pointed out that Republicans "were shut out" of the ACA drafting, so they weren't motivated enough to embark at fixing it during the Obama administration. He then claimed that now Republican fingerprints will be "all over" the replacing act and therefore warned fellow Republicans about possible ACA repeal consequences: "If you pass repeal without replace, anything that happens is your fault. You broke it."
Boehner also suspects that most of the existing ACA framework will stay untouched, such as when it comes to covering patients from childhood up to age 26 as well as patients with preexisting conditions, and subsidizing non-Medicaid patients who can't afford insurance. "What will be different is that CMS will not dictate to every single state exactly how the plan is going to run," he then added.
Rendell said that with the ACA, Democrats succeeded in offering healthcare coverage to 20 million uninsured patients. However, he noticed that the ACA failed to ensure care affordability: "There wasn't enough emphasis on cost-cutting as there should have been."
According to Rendell, information technology is an inherent way into cost control. He offered telehealth as an example. Deployed throughout Pennsylvania, telehealth has proven to be "particularly useful for small counties, many of which have lost their primary care physicians," Rendell said. "We try to deal with that by increasing the scope of practice by nurse practitioners, and telehealth has been an enormous help in doing that." He also noted that if the industry is aiming at using technology to its fullest, "we have to pay to lay the infrastructure. States and the federal government ought to participate in that. Sometimes you spend money to save money."
At the close of the discussion, Rendell encouraged the HIMSS17 audience to continue with creating a robust health IT infrastructure to support value-based care, particularly, improve patient health outcomes. "Keep innovating. Keep finding ways to deliver quality care at a more affordable price tag. Eventually we're going to get it right."
Former CMS administrators: Healthcare IT should change towards workflows and personalized care
Former CMS Acting Administrator Andy Slavitt marked during the HIMSS17 discussion with former CMS Acting Director Mark McClellan, MD, that in his opinion the healthcare software is still being built around regulatory obstacles instead of clinical workflows.
McClellan pointed out that the fee-for-service approach isn't a way to efficient care. Regarding the ACA repeal, he thinks that "a lot of value-based ideas are here to stay." McClellan notes that he expects that changes will touch Medicare Advantage and MA Managed Care plans, and envisions more state-based efforts.
In his turn, Slavitt said that repealing the ACA equals repealing financials: "Everyone who built their lives around expansion are going to be very challenged."
Both speakers agreed that ACA replacement should be a bipartisan effort.
Considering the technological side of the question, Slavitt has been talking with caregivers across the states and found that the healthcare IT industry is siloing data. He said that the software still not doing what the end users – patients and physicians – want and need it to do. "You're not satisfying the customers. I've talked to thousands and thousands of physicians this past year, the majority don't like the technology they're using. It's an enormous opportunity."
McClellan mentioned that the technology trend "is leaning more away [from hospitals] to stuff that happens at home, [it's about having] more precision, a more personalized basis."
Our outtake: High hopes on smooth repeal-and-replace
The opinion is that the ACA repeal process will turn out beneficial for patients and compliant with value-based care. Democrats and Republicans agree on core healthcare tenets, so we shouldn't expect major changes. We don't anticipate the immediate output either, since it will take significant time to incorporate the new approach. Will the new act cover the remaining 8.9% of the uninsured population? Hopefully. Will it address the costs problem? At least, that's the plan. Will the changes influence the healthcare IT infrastructure? Let's think about that.
As Slavitt said, the industry is in need of convenient and capable solutions. McClellan added that the technology in healthcare reaches out to meet patients where they are, outside the clinical setting. Rendell emphasized the importance of distant care technologies. Therefore, we can come to the conclusion that the focus can be put on:
We also should remember about President Trump's ACA repeal plan, particularly, point 5. He plans creating a competitive insurance marketplace by allowing Americans to obtain coverage beyond state lines. Being free to purchase any insurance, patients will make sure they get everything they can from it. Therefore, competition can be the real improvement driver here, as insurers may have to push providers to get more effective and increase their care quality together. Let's be honest, any healthcare organization out there will ultimately come to the conclusion that the further improvement will require a capable technology to power it.