The air is buzzing with fascinating and innovative technologies in healthcare. While their potential is impressive, there's a huge gap between cutting-edge ideas and practical technologies that are in demand here and now. So it is about time for us to have a reality check and highlight which technologies were sought out in the first half of 2017.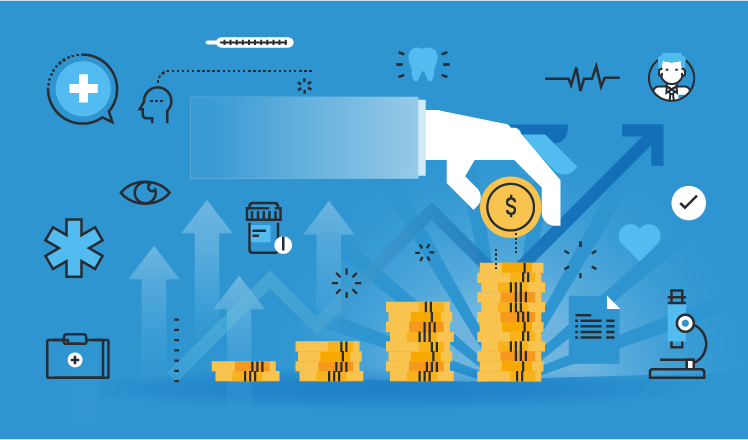 According to Mercom Capital Group's recent report on global venture capital funding for health IT and digital health, the first half of 2017 brought $4 billion in investments, which is a 36% increase compared to the same period in 2016.
Moreover, Q2 2017 investments increased 47% compared to the Q1 2017. In total, 454 investors including accelerators and incubators took part in funding deals in Q2 2017. It is notable that the second quarter of 2017 had 194 funding deals, which puts this year on the second place in deal closing since 2010. Only Q3 of 2014 tops this number with 212 deals closed.
"This was the best half and best quarter ever for digital health companies as a result of a few very large deals. We are now comfortably on pace to have the biggest funding year for digital health companies," highlighted Raj Prabhu, CEO and Co-Founder of Mercom Capital Group. "Even with such robust funding, there is still no sign of any digital health IPOs and M&A activity is yet to catch up to the funding momentum."
Top investment areas for the past six months
The first half of 2017 brought us 4 categories in most demand:
Patient engagement with total $684 million in funding
Data analytics with $458 million
Mobile apps with $399 million
Healthcare appointments booking with $391 million
These areas depict several significant directions, though stay too vague to make any conclusions. Therefore, let's dive into specifics and find out who got the money and what for.
6 major investees in Q2 2017
We will focus on 6 companies with the most impressive incomes from capital deals in Q2 2017:
Outcome Health with $500 million. They are known for creating patient education solutions at the point of care. Outcome Health's offerings include hospital mobile apps for tablets in exam rooms and infusion rooms as well as digital screen software for waiting rooms.
Modernizing Medicine raised $231 million. The company is dedicated to making practice management software convenient and native for physicians. EMA or the Electronic Medical Assistant is cloud-based and specialty-specific software that cuts on typing with the touch-and-swipe technology and adjusts to the user's preferences.
PatientPoint got $140 million to amplify the functionality and reach of their patient education and patient-physician engagement products. Specifically, the company develops branded hospital apps for patients and physicians, interactive and educational solutions for exam rooms, patient information programs and more.
Blink Health, a platform that allows online prescription payments and cutting prices on medications up to 95%, collected $90 million to evolve further.
WuXi Nextcode, a genomic information company, obtained $75 million. It provides a platform for genome and phenotype data correlation at scale and speed, which is used in population genomics projects, clinical diagnostics and scientific wellness.
Last but not least, $70 million worth of investments have found their way to ClassPass. This is a wellness-focused monthly subscription service that offers its users access to the network of boutique gyms and fitness studios.
Noteworthy mergers and acquisitions
Let's finish the overview with a few interesting mergers and acquisitions occurred in the past six months:
Teladoc paid $440 million for Best Doctors, a provider of services and solutions that harness technology to overcome misdiagnosis and mistreatment cases.
Cochlear acquired Sycle, an audiology practice software company, for $78 million.
Athenahealth bought Praxify Technologies, a developer of care intelligence mobile apps, for $63 million.
And Entrada, a vendor of integrated mobile solutions, joined NextGen Healthcare for $34 million.
So what's on healthcare IT investors' radars
While patient engagement is still perceived as a patient-portal-something, investments made in the first half of the year give patient engagement an offline turn with interactive technologies at points of care.
The amount of funds poured into appointment booking was a surprising insight. With booking being a regular functionality, the reasons for major investments are interesting and not quite clear for now.
Speaking of mobile technologies, they get multifaceted attention in the form of investments and company acquisitions, where huge EHR vendors tend to expand their services by merging with prospective healthcare mobile development companies.
So, let's wait and see how the second part of the year turn out in terms of healthcare IT investments. If you have any suggestions or ideas on what will be in demand in next six months, please share them in comments.