Healthcare Software Development Services
Healthcare software development services cover design, development, testing, and maintenance of healthcare-related applications. Since 2005, ScienceSoft builds medical software products for startups and established product companies and custom healthcare solutions for hospitals, labs, and more.
Win the Competition in Digital Healthcare!
Experienced healthcare software development company, ScienceSoft is ready to develop efficient medical software of any complexity to help you win the market or improve the quality of medical care and increase patient satisfaction.
ScienceSoft's CEO about Medical Software Development Services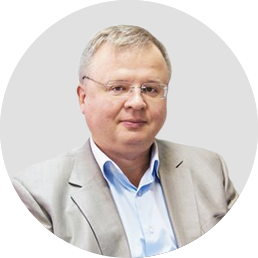 Nikolay Kurayev, CEO at ScienceSoft
"Our healthcare customers need extremely reliable and secure software, and they need it developed fast. I am always happy when ScienceSoft helps an innovative startup or a niche-expert company grow rapidly by increasing customer base and revenue, or when our clients become digital healthcare leaders with unique software solutions"
32 years in custom software development.
16 years in development of complex healthcare software.
Established quality management system for medical devices and Software as a Medical Device backed up by the ISO 13485:2016 certification.
Experience in developing HIPAA and HITECH-compliant software.
Experience with healthcare standards (e.g., HL7, ICD-10, LOINC, CPT, XDS/XDS-I, FHIR, DICOM).
Research-based UX and UI design that ensures the convenience of use for medical staff and patients.
ScienceSoft is a reliable technology partner for fast and reliable development of complex healthcare software offering full-cycle healthcare software design and development services to:
Software product companies and medical device manufacturers
To ensure fast ROI for your startup, medical device, or product company, our team will focus on:
Market niche analysis and software idea productization.
Subscription plans design.
Architecture scalability and API integrations (e.g., with EHR).
Convenient UX design for doctors, nurses, patients, etc.
Development according to HIPAA, HITECH, FDA regulations.
Continuous healthcare software support (if requested).
Healthcare organizations and pharmaceutical companies
To help you benefit from healthcare or pharmaceutical software, we will focus on:
Business analysis of your daily operations to plan the best-suited solution with necessary and advanced features.
Design of flexible architecture and integrations with the IT ecosystem.
Development with a focus on HIPAA, HITECH, etc.
User training for doctors, nurses, administrators, etc.
Healthcare solution rollout, support, and maintenance services.
Check out the examples of software ScienceSoft offers for various medical specialties (including oncology, cardiology, mental health, etc.) and user groups and click the links for a more detailed offering.
Administrative software for hospitals, practices, assisted living facilities, home care
Practice management
Revenue cycle management (RCM)
Digital workplaces for doctors and nurses
Incident management
Medical staff management
Medical training and education
Hospital asset tracking
Care-related software for hospitals, practices, assisted living facilities, home care
Healthcare information system (HIS)
Medication administration
Drug prescription assistance
Patient tracking
Care coordination
Software for medical imaging practices, laboratories
Practice management
Medical image management
Lab management
Provider portals
Software for medical device manufacturers
Cloud software for data storage and analysis, device management and integration
Biosensor cloud applications
ML-based medical image analysis
ML-based sensor data analysis
AR for diagnosis and treatment
Software for pharmaceutical companies
Clinical trials
Medication guidance
Direct-to-consumer (DTC) medication delivery
Physician portals
Check Our Interactive Demos
How We Tackle Healthcare Software Development
1
Planning
We elicit and analyze functional, operational, legal, and other requirements to create a healthcare software specification, define the healthcare software development project scope, and provide a high-level delivery schedule. We also analyze the potential risks of software development, software use, etc., and develop a risk mitigation action plan.
2
Design
Our UX designers carefully map user journeys to make the user experience intuitive and simple. UI designers create attractive software interface elements (buttons, menus, icons, etc.) to achieve a distinguishable yet sleek visual design.
3
Development
We rely on an iterative approach in our development projects – we split the project into 2-4 week iterations and launch a minimum viable product (MVP) or the first application version with a set of high-priority features within 2-4 months. We also integrate software with a healthcare organization's IT environment or implement APIs for healthcare software products.
4
Testing
We conduct vulnerability assessment, penetration, performance, usability, functional testing for all major releases of healthcare software.
5
Launch
We release healthcare software into the IT environment.
6
Support and maintenance
If required, we monitor and manage the performance of healthcare software, proactively detect and fix defects, perform daily healthcare software administration tasks (e.g., security checks and updates, user or access management), and handle healthcare software evolution.
If you are interested to start cooperation, just send us your RFP. We will study your project idea and business needs to offer you a tailored proposal.
Benefits of Custom Medical Software by ScienceSoft
of healthcare software for target users due to intuitive UX, sleek UI, and seamless integrations with required software.
Tailored software functionality
covering all the necessary operational areas (e.g., automated patient invoicing, telehealth appointments scheduling and conducting) to back up arising business ideas.
Automated data processing
for patient outcomes, case reporting, receiving reimbursement, and more.
Implementation of advanced features
for faster diagnosing and care delivery (medical image analysis for CT scans; VR and AR for surgery planning, medical education, rehabilitation; patient data analytics; telehealth appointments; AI for patient-facing chatbots, symptoms checkers, etc.).
Accelerated software roll-out to the market
due to fast MVP launch and iterative development enabling to build a customer base at early stages.
We create a fixed quote for the well-defined healthcare project scope. You pay as the project unfolds, the payments schedule is aligned with the project's milestones. Usually, this model is used for projects developed according to the Waterfall model.
If the project scope is likely to change, we charge for an actual time spent on healthcare software development by an hourly rate of the outsourced specialists. We issue monthly invoices with reports on completed work. Usually, Agile projects opt for this model.
Time and Materials with a cap (T&M NTE)
This model is similar to the T&M, but in this case, there is a defined maximum total charge.
Technologies and Architecture Types We Use
Back end programming languages
Click on the technology to learn about our capabilities in it.
DevOps
Containerization
Automation
CI/CD tools
Monitoring
Architecture designs and patterns
Microservices-based architecture
Cloud-native architecture
Service-oriented architecture (SOA)
Traditional 3-layer architecture
Can ScienceSoft help minimize the risk of low software adoption?

We increase the chances for a high adoption rate by creating intuitive and converting UX and nice-looking UI, devising customizable software architecture, ensuring integration capabilities, and providing tools for seamless data migration.

How does ScienceSoft ensure software security and HIPAA compliance?

We design secure software architectures, test compliance with HIPAA requirements and conduct security testing.

How does ScienceSoft ensure faster ROI for healthcare software?

We use the Agile software development approach and create healthcare software in iterations. For our healthcare projects, we release MVP in 2-4 months and follow up with new software versions every 2-4 weeks. It allows healthcare organizations and product companies to implement software in a short time and start getting benefits early.

How does ScienceSoft reduce development costs?

We implement cloud-native architecture, use proven third-party components and public APIs and implement test automation to decrease the costs. Our skilled team of software developers and testers works fast to ensure timely software delivery.

How can we be sure of the quality of your work?

To help you monitor the efficiency of the development team and project health, our cooperation is based on KPIs. For example, we can pre-agree on the KPIs like team velocity, deployment frequency, lead time, cycle time, actual vs. budget costs, and more. We also follow a result-oriented approach in our cooperation to provide valuable outcomes for the customers (e.g., better KPIs for healthcare organizations). The approach resides in improving software convenience for healthcare specialists to save their time, tailoring software features for medical specialties, automating routine operations, and more.
Start Your Healthcare Software Development Project!

ScienceSoft is ready to partner with your product company, medical organization, medical device or pharmaceutical company to design, implement or improve healthcare software and ensure its reliability and smooth performance. Being a medical software development company with 16-year expertise, we will help you achieve your business goals, get ROI faster and ensure quick user adoption.

<![endif]--> <![endif]--> <![endif]-->