<![endif]-->
<![endif]-->
Healthcare Software Development: From Idea Productization to Launch and Evolution
Healthcare software development services involve designing, developing, testing, and, if required, maintaining healthcare-related applications.
For 15+ years, ScienceSoft has been developing healthcare software successfully used in various healthcare-related domains by hospitals, laboratories, imaging practices, pharmaceutical companies, and more.
ScienceSoft's CEO about Healthcare Software Development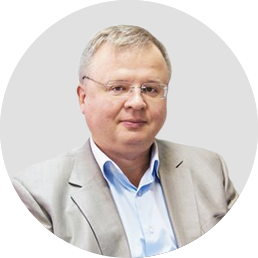 Nikolay Kurayev, CEO at ScienceSoft
"Our healthcare customers need extremely reliable and secure software, and they need it developed fast. I am always happy when ScienceSoft helps an innovative startup or a niche-expert company grow rapidly by increasing customer base and revenue, or when our clients become digital healthcare leaders with unique software solutions"
Healthcare Software We Develop, By Target Users
ScienceSoft delivers healthcare software tailored to a variety of medical specialties, including cancer care, cardiology, allergology, physiotherapy, chronic disease management, mental health management, and more.
For hospitals, practices, assisted living facilities, home care
EHR
Practice management
HIS
RCM
View more
Digital workplaces for doctors and nurses
Drug prescription assistance
Medication administration
Incident management
Medical staff management
AR for medical staff training
Healthcare data analytics
Hospital inventory management
Hospital asset tracking
For medical imaging practices, labs
Practice management
Medical image management
Lab management
Provider portals
Patient-centered solutions
Telemedicine, virtual medicine
Patient engagement
Patient portals
Healthcare AI chatbots
View more
Patient monitoring
Patient tracking
Inpatient care
Outpatient care
Medical applications for patients
Collaborative solutions
Digital therapeutics (DTx)
Care coordination
Heath Information Exchange (HIE)
Injury management
For medical device manufacturers
User software for medical devices
Cloud software for data storage and analysis, device management and integration
Biosensor cloud applications
View more
ML-based medical image analysis
ML-based sensor data analysis
AR for diagnosis and treatm
For pharmaceutical companies
Clinical trials
Medication guidance
Direct-to-consumer (DTC) medication delivery
Physician portals
| | | | |
| --- | --- | --- | --- |
| | 31 years in software product development. | | Experience in developing HIPAA-compliant software. |
| | 15 years in the healthcare IT industry. | | Experience with healthcare standards (e.g., HL7, ICD-10, CPT, XDS/XDS-I). |
| | ISO 13485:2016 and IEC 62304:2006 certifications. | | Research-based UX and UI design that ensures better convenience for medical staff and patients. |
FAQ about Healthcare Software Development Services
Can ScienceSoft help minimize the risk of low software adoption?

We increase the chances for a high adoption rate by creating intuitive and converting UX and nice-looking UI, devising customizable software architecture, ensuring integration capabilities, and providing tools for seamless data migration.

How does ScienceSoft ensure software security and HIPAA compliance?

We design secure software architectures, test compliance with HIPAA requirements and conduct security testing.
Selected Healthcare Software Projects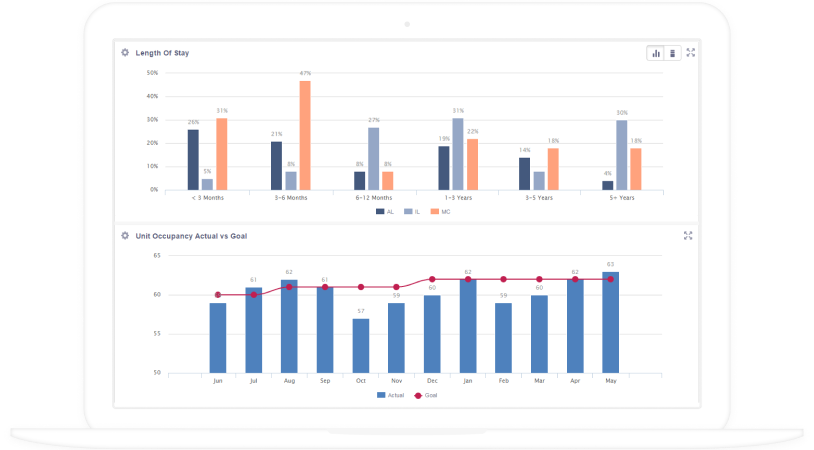 BI Implementation for 200 Healthcare Centers
ScienceSoft created a Java application for management and reporting of data on medication inventory, clinical services, patient data, marketing activities, etc., along with an analytical data warehouse to help 200 US healthcare centers and retirement homes to process patient and medication data.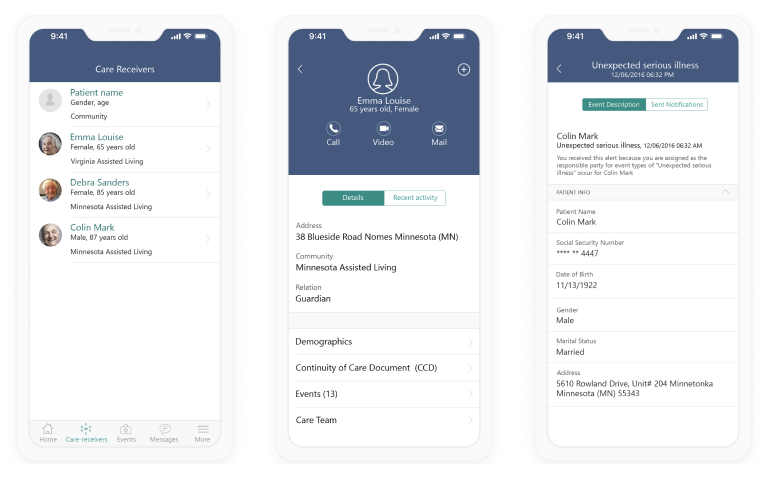 Mobile Care Coordination App Development
ScienceSoft created a mobile care coordination app that creates a continuum of care by connecting patients with their caregivers across organizations and specialties.
Development of Automation Software for Cancer Drug & TPN Order and Manufacturing
ScienceSoft developed the GAMP4-compliant solution for order and manufacturing automation for a multinational pharmaceutical company.
Our Healthcare Software Development Service Options
For software product companies and medical device manufacturers
We provide full-cycle healthcare software development services:
Idea productization.
Feature management.
Software architecture design.
UX and UI design.
Software development.
Testing.
Continuous support, if requested.
For healthcare organizations and pharmaceutical companies
We support your digital initiatives with:
Business analysis.
Software development planning, execution and management.
QA planning, execution and management.
User training.
Healthcare solution rollout and support services.
Our Hallmark Projects for Healthcare
Opt For Reliable Healthcare Software Development Services
Avoid the risk of slow user adoption and get ROI faster with high-quality and user-friendly HIPAA-compliant medical software.

<![endif]--> <![endif]--> <![endif]-->