Editor's note: In the article, we compare two versions of Salesforce UI as the choice impacts greatly the productivity and comfort of the team working with the system. We also offer to you our professional CRM consulting services to help with any challenges in your CRM implementation and usage.
In 2016, Salesforce released Lightning Experience UI as an alternative to Salesforce Classic. Statistics claim that after shifting to the new Salesforce UI, sales and marketing teams get increased productivity, improved collaboration, a higher lead to opportunity conversion rate and other benefits. Providing Salesforce administration and support for businesses, we can confirm that more and more companies consider switching from Classic to Lightning.
In the article, we dive into the benefits and limitations of Lightning Experience and outline the main points you may need to know if you plan Classic-to-Lightning migration. Watch our Salesforce Lightning demos to get a feel for the new Salesforce UI.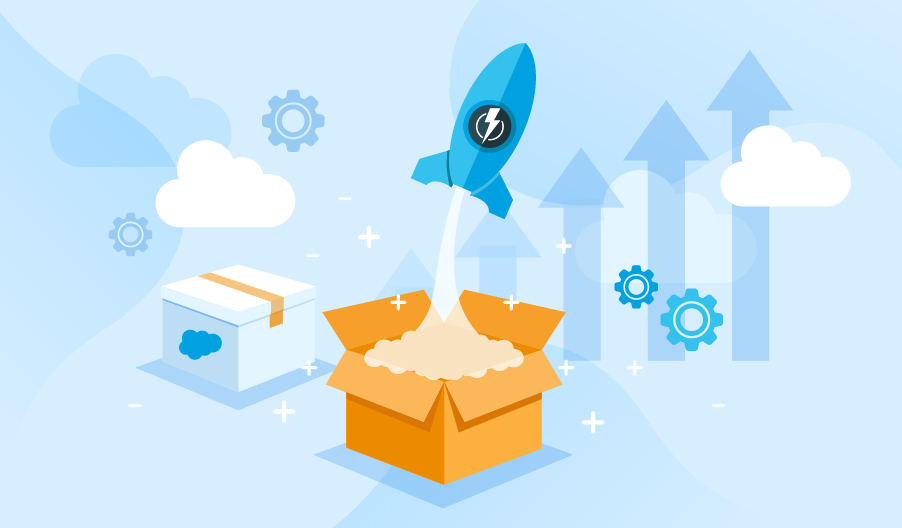 Lightning Experience benefits
More convenient user interface
The main changes that have come with Lightning affected Salesforce's home page. In Lightning, the home page has become more informative with such elements as news on key accounts and key deals, and a performance chart, which were not available on the Classic home page. The dashboard components are no longer restricted to three columns, which helps users get immediate access to more records.
In general, Lightning pages are easier to navigate, which makes Lightning more convenient than Classic for daily work.
Contact page in Lightning Experience: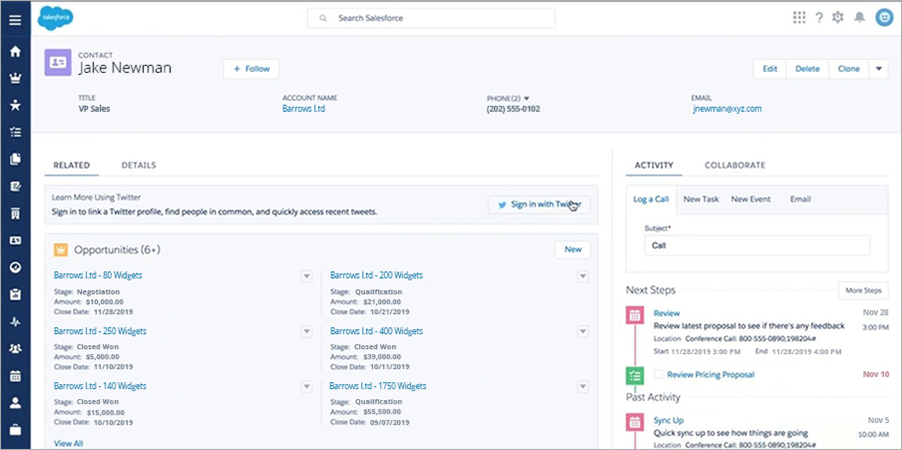 Contact page in Salesforce Classic: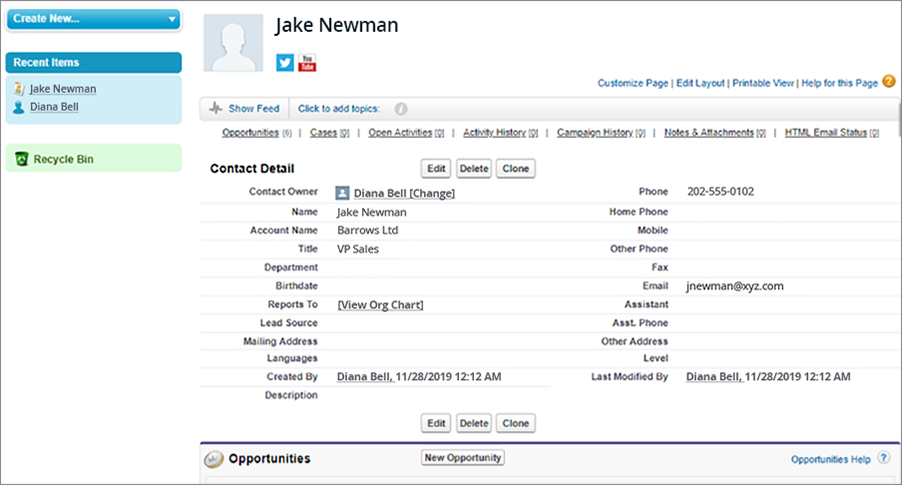 New components for improving the sales process
The Activity timeline lets sales reps know what's been planned and accomplished for a specific lead, opportunity or account and displays the details of each task, meeting or call.
The Path component helps to build the sales process and guides users through it: from reaching out to a fresh lead to closing a deal.
The Notes component enables users to create and share detailed notes regarding leads, accounts and marketing campaigns right in CRM. The component is equipped with auto-save functionality, rich text capabilities, the option to add inline images and versioning. Also, created notes can be related to multiple records and shared in Chatter.
Enhanced reporting
Lightning has the Lightning Report Builder tool that allows creating improved report charts, using row-level formulas and applying interactive filters when viewing reports. Another difference between Salesforce Classic and Lightning is that Lightning offers better integration with Einstein AI and the opportunity to apply such Einstein AI features as Einstein forecasting, Einstein opportunity insights and Einstein automated contacts.
Better security
Lightning has Locker Service, which is a security feature that prevents the building blocks of Lightning pages from interacting with each other. It helps safeguard against malicious input.
Find out more in the article Salesforce Lightning Benefits To Level Up Your Business.
Supported editions for Lightning Experience
Lightning Experience is available for the users of such supported Salesforce editions as:
Essentials Edition

Professional Edition

Enterprise Edition

Unlimited Edition

Group Edition

Developer Edition

(please note that this edition is not used for business needs).
At the same time, Lightning is open to the users of unsupported editions:
Personal Edition
Contact Manager Edition
Database.com Edition
Chatter.com Edition.
Lightning Experience limitations: unavailable features
Lightning Experience falls short of some features that exist in the Classic version:
Customizable forecasting.
Similar opportunities and big deal alerts in opportunities.
Sidebar search and the Search All button.
Follow reports and pie charts in reporting.
Salesforce.com (SFDC) provides the full list of the Classic features that are not available in Lightning Experience and updates it after each release. We recommend that before switching to Lightning, you review whether it supports all the features your business needs.
The hybrid approach to Salesforce CRM
The hybrid approach is an alternative to the Salesforce Classic vs Lightning question. This approach implies switching between Classic and Lightning modes depending on the features a user needs. The hybrid approach can be applicable for the companies that want to reap Lightning benefits but still need some features available only in Classic.
Although switching between interfaces is quick and easy, the underlying URL routing logic can be affected. Snags with bookmarks and sharing links in emails or Chatter posts may occur, especially if your organization has a subset of users authorized for Lightning Experience while others are still using Salesforce Classic.
Also, users in need of running both versions may face such issues as reduced productivity. First, switching between versions slows software loads down. Second, it can be problematic for users to be competent in two very different UIs: habits that make users productive in one version will hinder them in the other.
Pricing and migration support from SFDC
As for Salesforce pricing, Lightning and Classic costs don't differ.
SFDC offers Lightning Experience Migration Assistant providing users with the instructions for Classic to Lightning migration process. Salesforce Classic users (Professional, Enterprise, Performance, Unlimited and Developer Editions) can make use of the Migration Readiness Check feature to analyze how well-prepared their org is for the transition to Lightning. Additionally, SFDC offers to preview your Classic org in Lightning Experience.
Last but not least
If you have custom components in Classic, you will need additional Salesforce development services to ensure that these components will work after migration to Lightning. Second, you may need training for users to learn how to generate value with the new Salesforce UI. ScienceSoft's specialists can guide you through the journey to your Lightning Experience.